Did you mess up your phone's network functionality after customizing relevant options? There's no need to panic because you can just revert the default. This post will help you restore the Galaxy S21 network defaults. Here's how to reset network settings on Samsung Galaxy S21.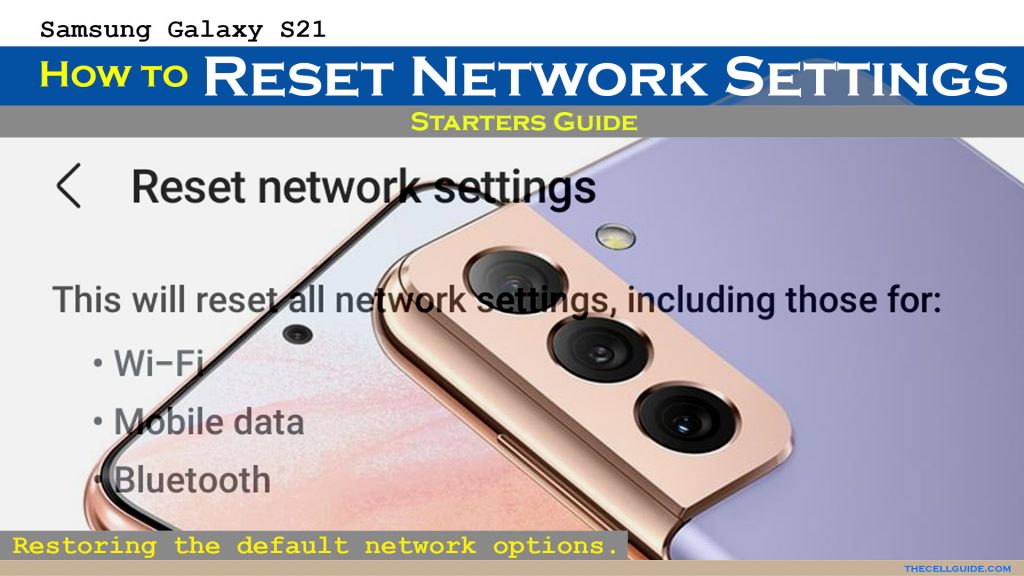 There are different types of resets found in both iOS and Android devices. Each of these resets is grouped in a designated menu for users to access and trigger when needed. Among the reset commands embedded in new Android smartphones including the Galaxy S21 is the network settings reset or reset network settings.
How does reset network settings work on your Samsung Galaxy S21?
A network settings work by erasing all current network settings including Wi-fi network names (SSIDs) and passwords, Bluetooth connections and preferences, cellular network preferences, VPN settings, local history and preferences.
This reset does not affect your mobile carrier account information and functionality but the changes you've made to mobile preferences since the device was first activated will be deleted.
As a result, network settings on your phone will be reverted back to the factory state.
When to reset network settings on your Samsung Galaxy S21?
Resetting the network settings usually comes in handy when dealing with network connectivity issues in mobile devices including problems that instigate from a software update. Unlike a factory reset, a network reset does not delete any saved content from the internal storage and therefore you won't lose any important information.
Steps to Reset Network Settings on Samsung Galaxy S21
The following steps depict the actual process of performing a network reset on the Galaxy S21. These steps are also applicable to other Samsung Galaxy devices with the same software (Android) version with that of the S21 variant. Actual screens and menu items however may vary between device models and carriers.
Step 1: Access the Apps viewer and tap the Settings icon. Doing so will launch the settings app.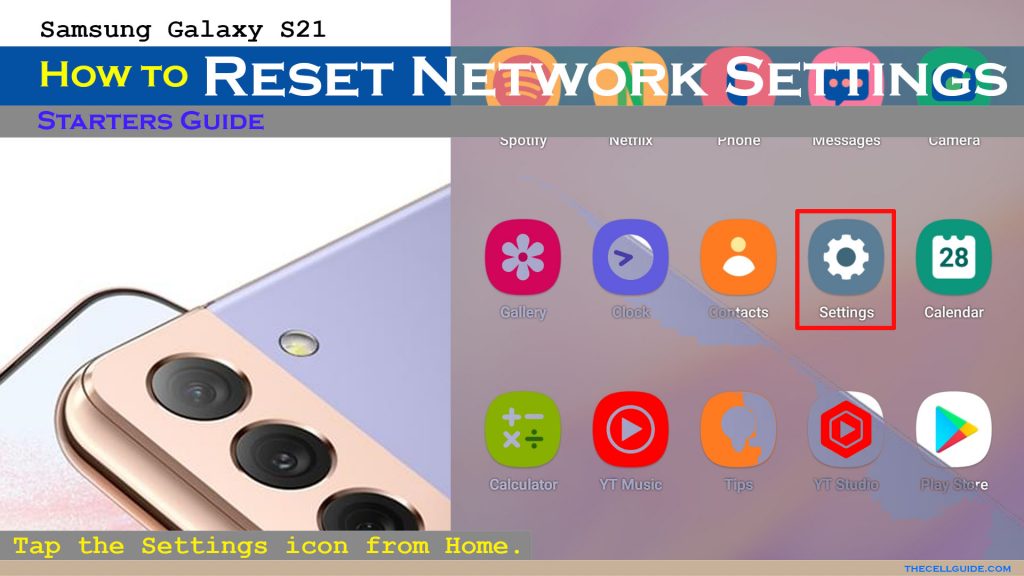 Step 2: While on the Settings app menu, tap General management.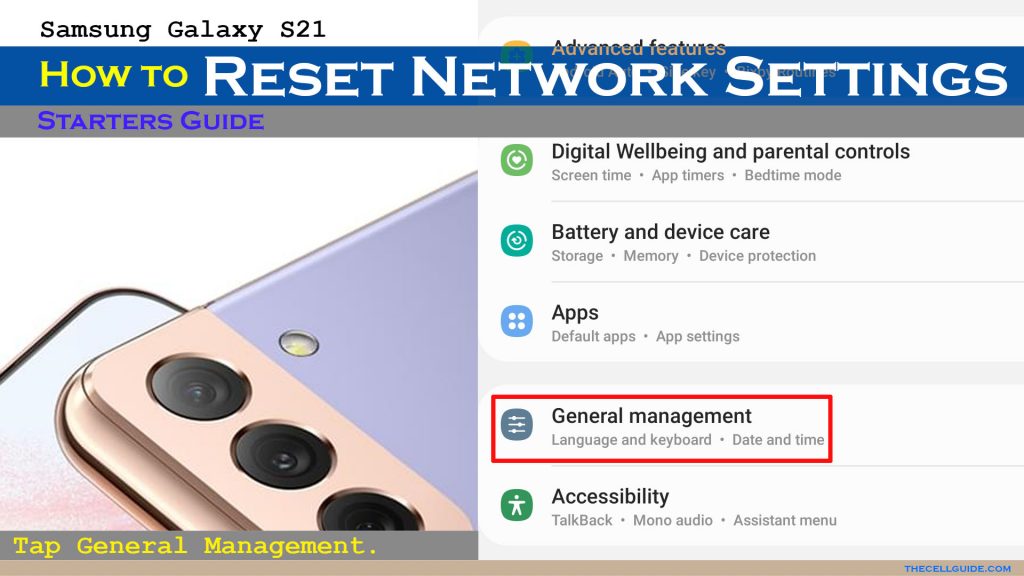 Step 3: Tap Reset on the succeeding menu to proceed. Another menu opens, prompting all available reset options.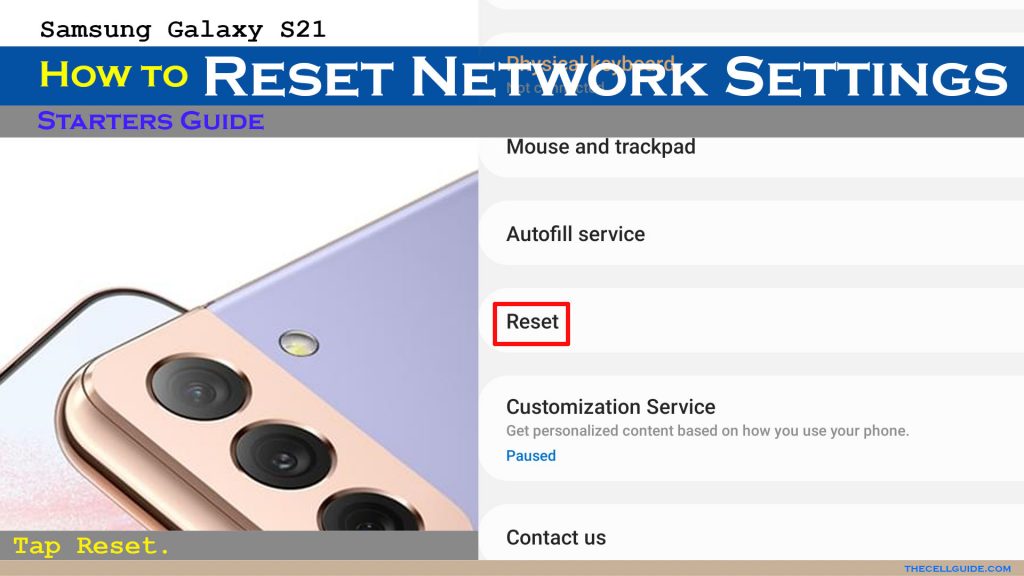 Step 4: Select the option to Reset network settings. Just tap reset network settings on the list.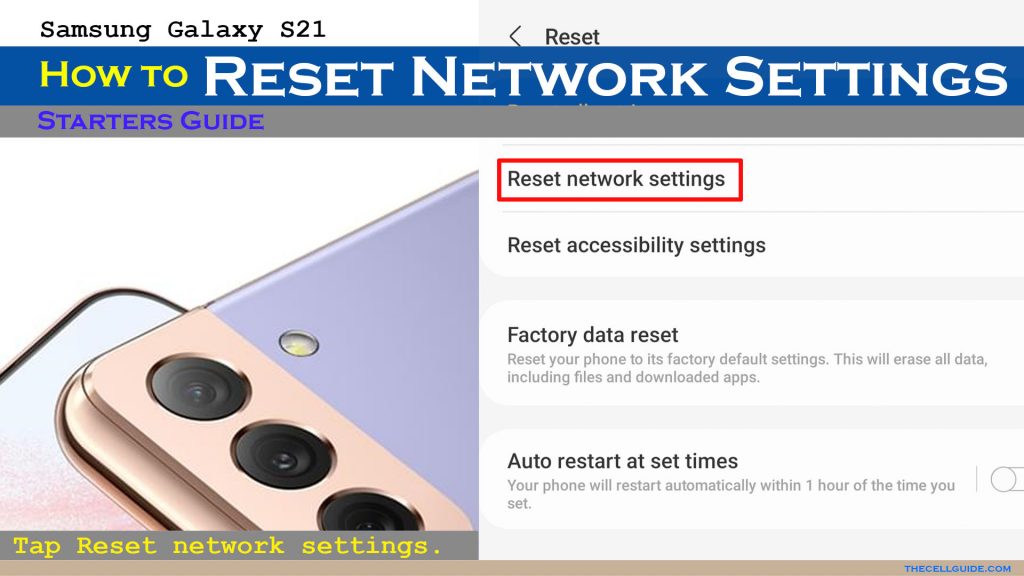 Step 5: Read the reset details on the next screen and then tap Reset settings to continue.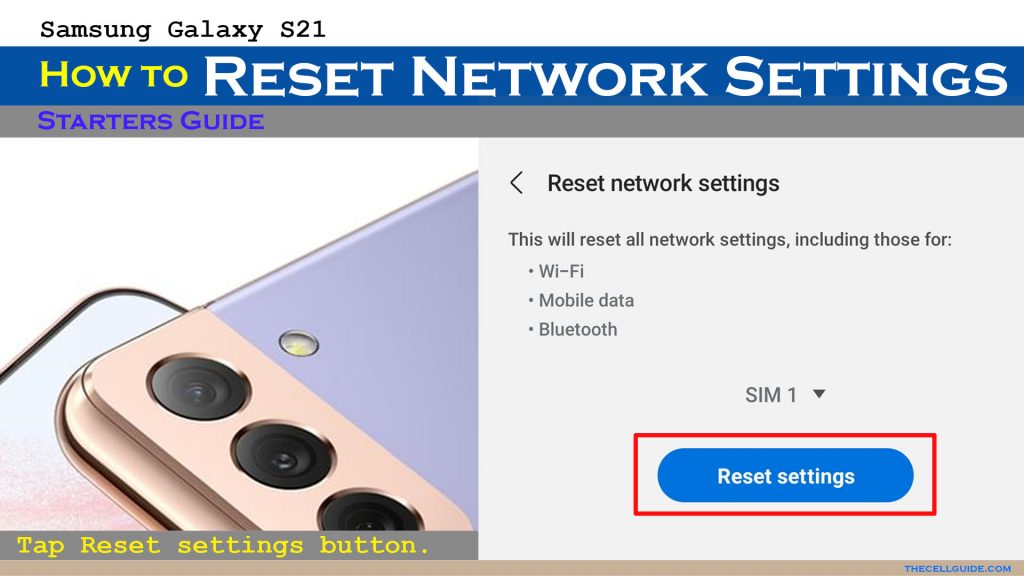 Step 6: If prompted, enter your device passcode, pattern or PIN to confirm and then follow the rest of the onscreen instructions.
Wait for the phone to finish resetting the network settings. When the reset is complete, automatic system reboot follows.
Allow your device to finish the boot sequence and then load up the Home screen. After restarting, all default network configuration and relevant options are restored.
Any files, folders, downloaded apps and other media stored on the phone will not be deleted. Web browser data such as saved bookmarks and browsing history will likewise remain as is.
Any problems tied to invalid or incorrect network configurations will likewise be rectified in the process, leaving the phone free from any sort of network issues.
What to do after resetting network settings on your Samsung Galaxy S21?
After performing a network reset, you will need to set up the Wi-Fi network and connect to the Wi-Fi internet like the first time. Just be sure to enter the correct Wi-Fi password for you to connect to the network successfully and get back online.
To use mobile data apps and services, you'll need to re-enable cellular data and reconfigure mobile data settings like the first time.
As for your Bluetooth connections, you will need to pair your phone and Bluetooth-enabled devices individually.
Alternative methods to fix internet connectivity issues on your Samsung Galaxy S21 before resetting network settings are a soft reset (restart), airplane mode trick, and modem/router reboot (power cycle).
If performing a network reset doesn't solve the problem, then this is when you may have to consider performing a factory reset.
And that's all about performing a network settings reset and restoring the default network configurations on the Samsung Galaxy S21 smartphone.
Hope this helps!
Please check out our YouTube channel to view more tutorial and troubleshooting videos for popular iOS and Android devices.
You Might Also Want To Read: