This post will walk you through restoring the default network configurations on the new Samsung Galaxy Z Flip 4 device. Here's a quick guide to reset network settings on the Galaxy Z Flip 4 smartphone.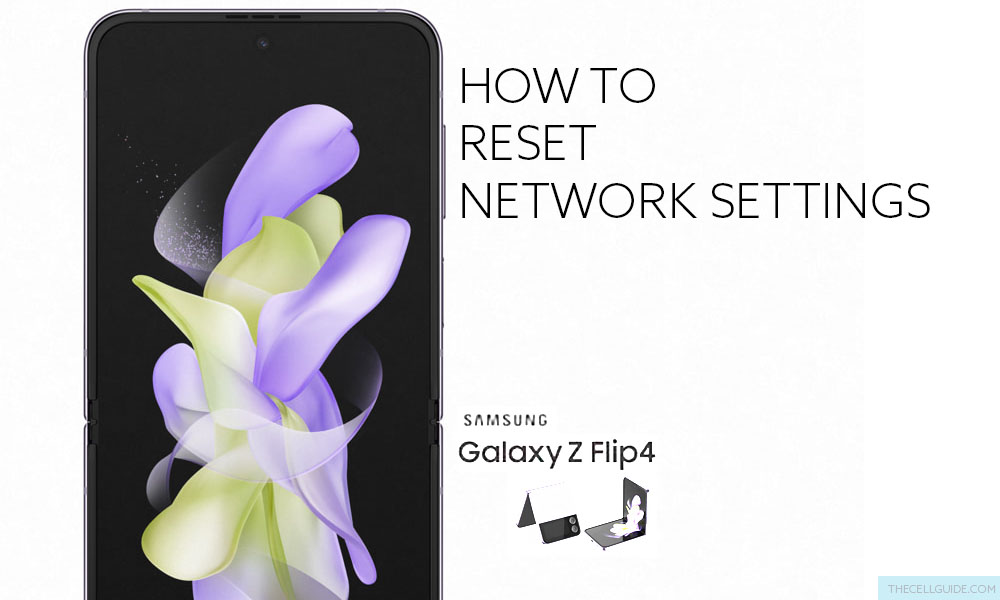 Does your new Galaxy Z Flip4 keep losing signal or has slow internet? Restoring network defaults might help. Read on for more detailed instructions.
Galaxy Z Flip Network Reset
Just like any other Samsung phones, the newest Galaxy Z Flip device comes with inbuilt reset commands that users can utilize whenever the need to restore default settings arises. One of these commands is the reset network settings.
As the name implies, this reset deletes all recent changes made to the network settings of the device including saved Bluetooth devices and accessories, mobile hotspot setup, custom networks, saved Wi-Fi connections, APNs and other relevant information.
This reset is often deemed among other potential solutions when dealing with various connectivity issues such as Bluetooth pairing problems, cellular data issues, network signal issues, Wi-Fi connection problems and the like.
Random errors transpiring in network apps can likewise be rectified with this reset including those that are inflicted by buggy updates.
Common issues that can be addressed by a network reset include slow internet connection, intermittent or unstable connection, and no internet connection. Cellular network reception issues such as unstable cellular signal, signal drops or no signal can likewise be rectified by this reset.
This reset does not delete any saved information from the internal storage so all your downloaded apps, saved files, documents and other contents should remain intact.
Steps to Reset Network Settings on Galaxy Z Flip 4
The recently rolled Samsung Galaxy Flip Z smartphone runs on Android 12 with One UI 4.1.1 OS version.
That said, the process of restoring network defaults is similar to that of other Samsung phones running on the same operating system.
However, actual screens and menu items may vary between device models and carriers.
Before you begin, take note of your Wi-Fi network password because you will need to re-enter it after the reset in order to reconnect to the internet and use online services.
Once you've got everything set, you may go ahead and proceed with these steps:
Step 1: To get started, launch the Settings app menu by swiping on the Gear/Settings icon from the Apps screen of your phone. Just swipe right from the Home screen to access the Apps screen.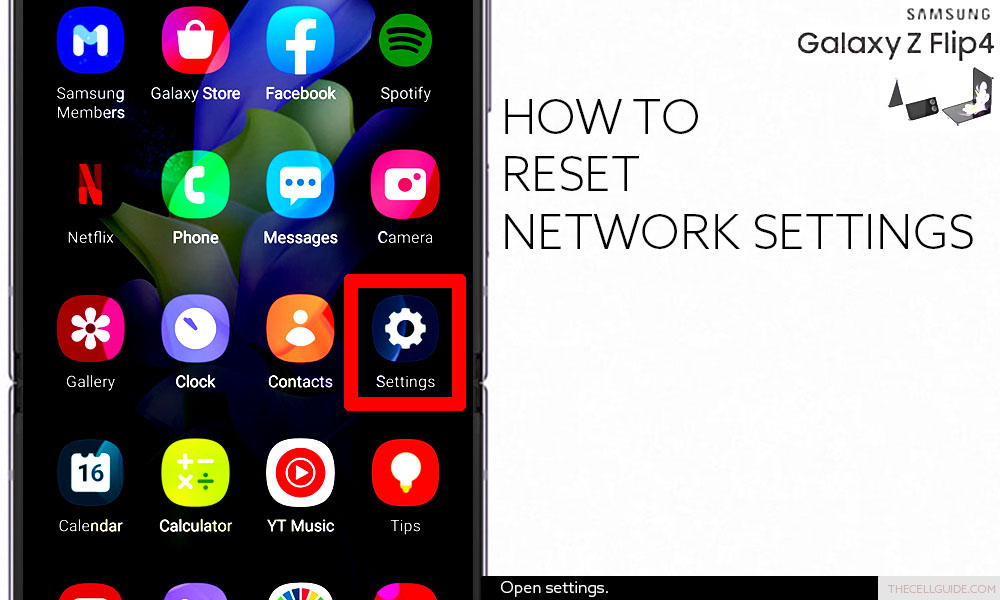 Step 2: In the Settings menu, scroll to find and then tap General management. Doing so opens another menu with in-built system management features.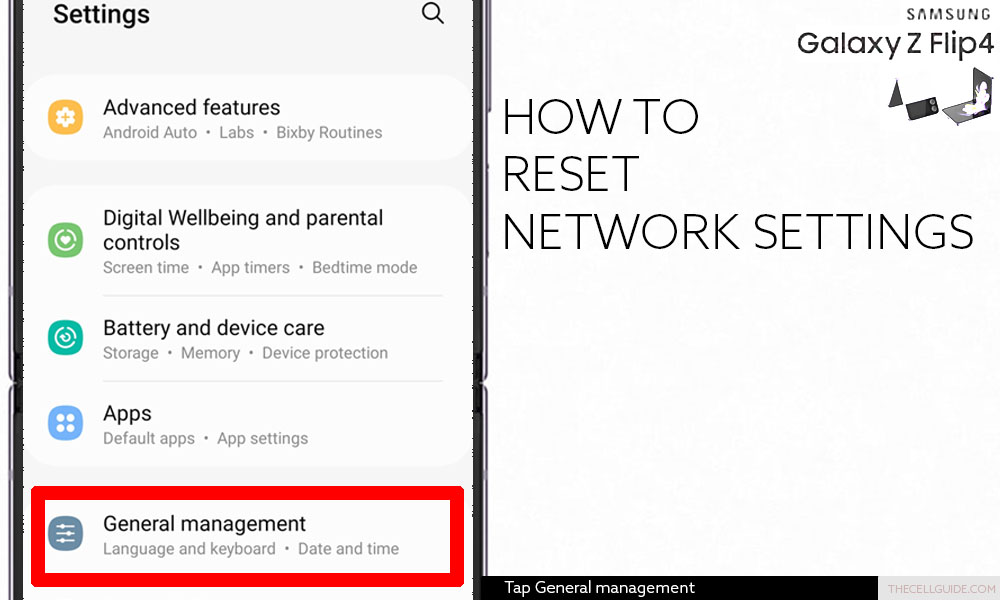 Step 3: To continue, scroll down and then tap Reset. Another menu opens with a list of reset options.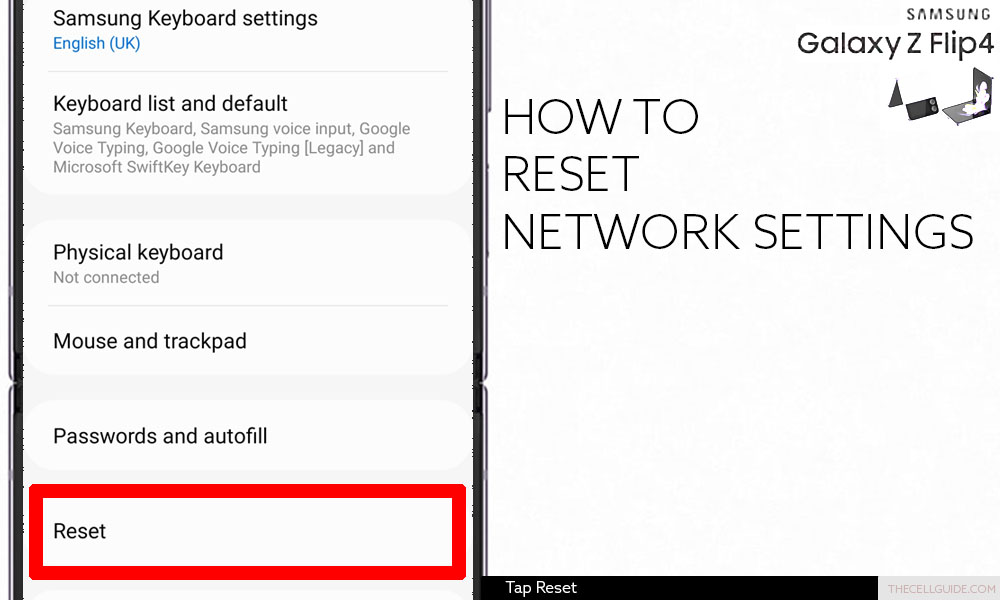 Step 4: Tap Reset network settings from the given options to proceed.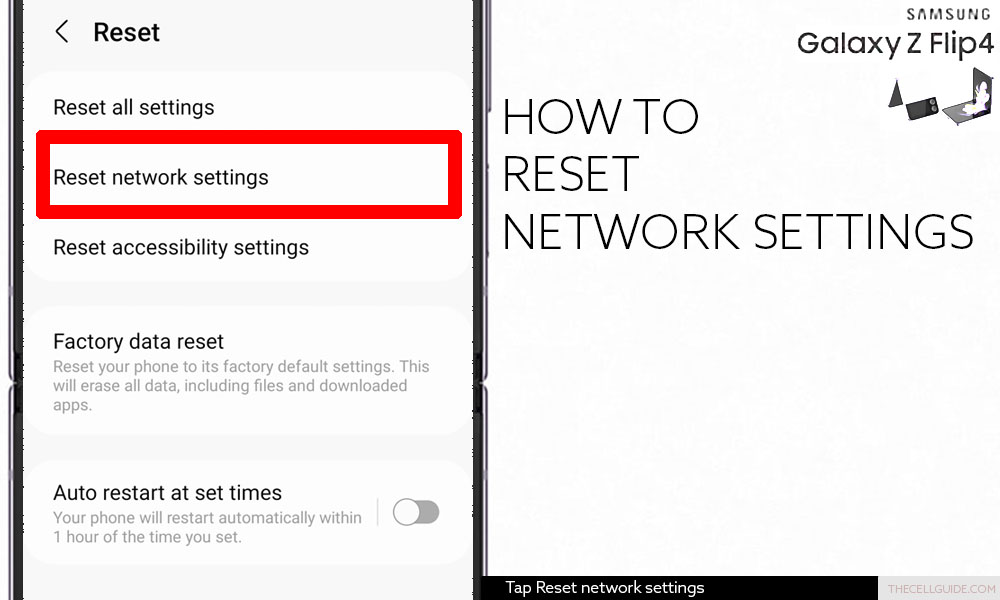 Step 5: On the succeeding menu, you will see a quick overview about the network reset. Read the reset details to learn which type of information this reset deletes then tap Reset settings.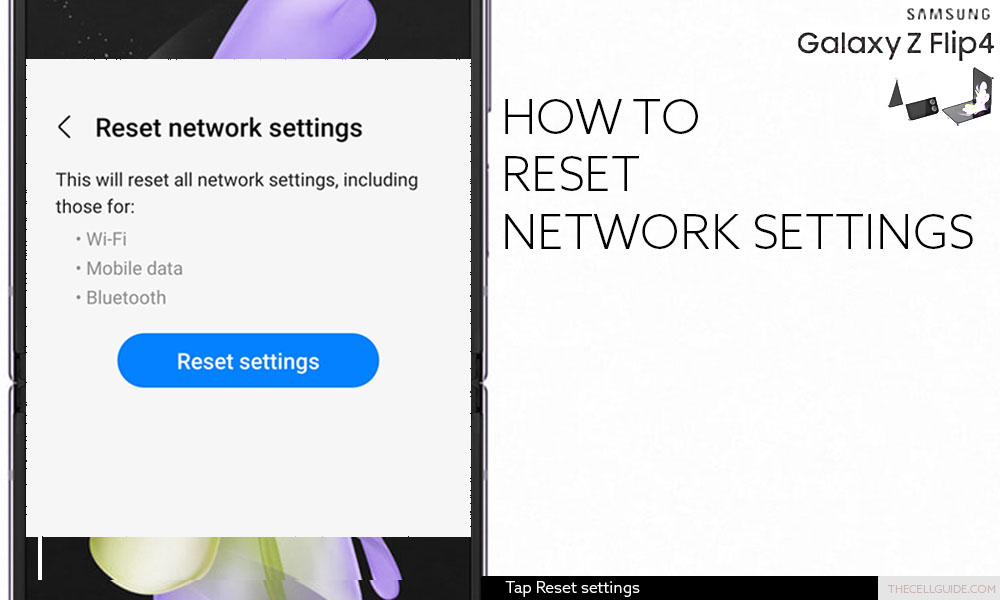 Step 6: Enter your PIN, pattern or password then tap Reset on the following screen to confirm
Your phone will then start erasing all your current network configurations and then instigates an automatic system restart. After it reboots, all network default configurations are restored. The entire process only takes a few seconds to finish. Just don't do anything that may interfere with the reset.
This action cannot be undone. This means that all network features that are disabled by default will have to be re-enabled individually. And that includes Bluetooth, cellular data and Wi-Fi connections.
In order to connect to your Wi-Fi network, turn on Wi-Fi then select your Wi-Fi network. Enter your network credentials (network password) to reconnect and get back online.
When to reset your Galaxy Z Flip4 network system?
Officially rolled out to public on the 25th of August 2022, the new Samsung Galaxy Z Flip4 device comes with fifth generation (5G) mobile telecommunications support system. This denotes a significantly faster data transmission with minimal latency.
However, having such an upgraded internet technology does not spare this new Samsung device from bumping into some random connectivity issues. Thus, random network hiccups are likewise inevitable among Z Flip4 owners. This is when the reset network settings feature comes in handy.
Hope this helps!
Please check out our YouTube channelto view more tutorial and troubleshooting videos for popular iOS and Android devices.
You Might Also Want To Read: