This post will walk you through restoring the default options of the newest Samsung flip phone's built-in Samsung Keyboard. Here's a quick guide to reset keyboard settings on the Galaxy Z Flip4 smartphone.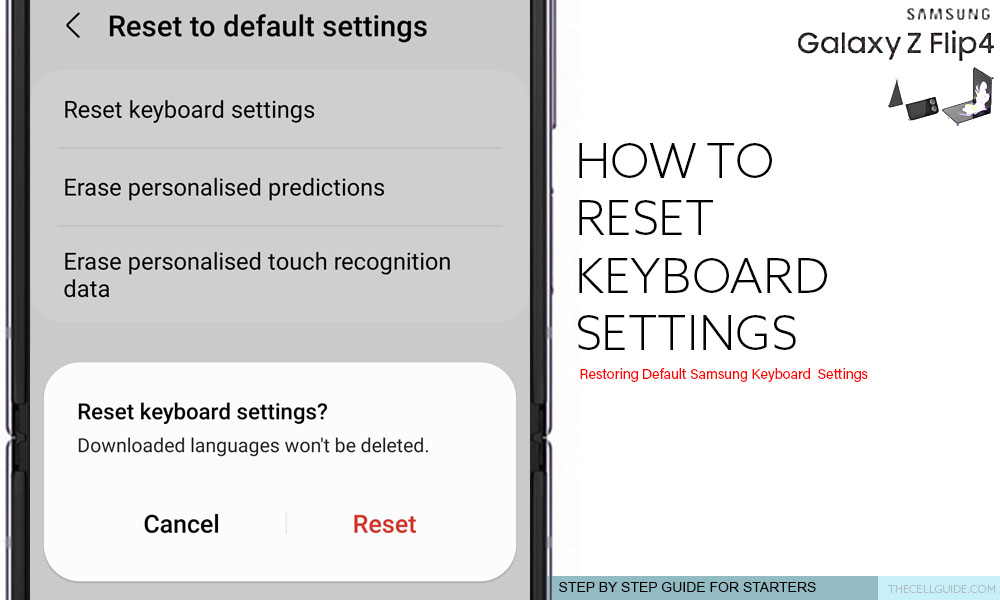 Z Flip 4 Samsung Keyboard Settings
One of the key features of your Samsung phone or any other smartphone for that reason is the on-screen keyboard. With the keyboard, you can create and reply to messages, carry out web searches and other input-requiring activities. That said, your overall smartphone routine gets affected if the keyboard is not working as intended. Nonetheless, such problems are inevitable given that there are several factors that can adversely affect the phone's input functions. And you will just realize that something is wrong because your on-screen keyboard is not responding.
There are many ways that are deemed potential solutions to unexpected problems affecting the default keyboard. Among the most proven effective solutions include clearing the keyboard cache, installing new firmware updates, and restarting the phone. If none of that works, restoring the default keyboard options through a keyboard settings reset can be considered among the last options.
Depicted below is the actual process of resetting the keyboard settings on the new Samsung Galaxy Z Flip 4 smartphone. Feel free to refer to this quick walkthrough if you need help putting the Samsung keyboard back to its factory state to clear out any transpiring errors and glitches.
Steps to Reset Keyboard Settings on Samsung Galaxy Z Flip4
Performing the following procedure does not affect any saved information from your phone's internal storage and therefore keeps all your content safe. It only affects the preloaded Samsung keyboard settings so all your custom input settings will be deleted.
Go ahead and start whenever you're all set to restore your Flip 4 Samsung keyboard back to its factory state:
Step 1: To get started, launch the settings app by tapping on the Settings icon from the Home screen or Apps screen of your phone.
You can also access the settings menu straight from the quick panel. Just pull up the quick panel then tap on the Gear icon.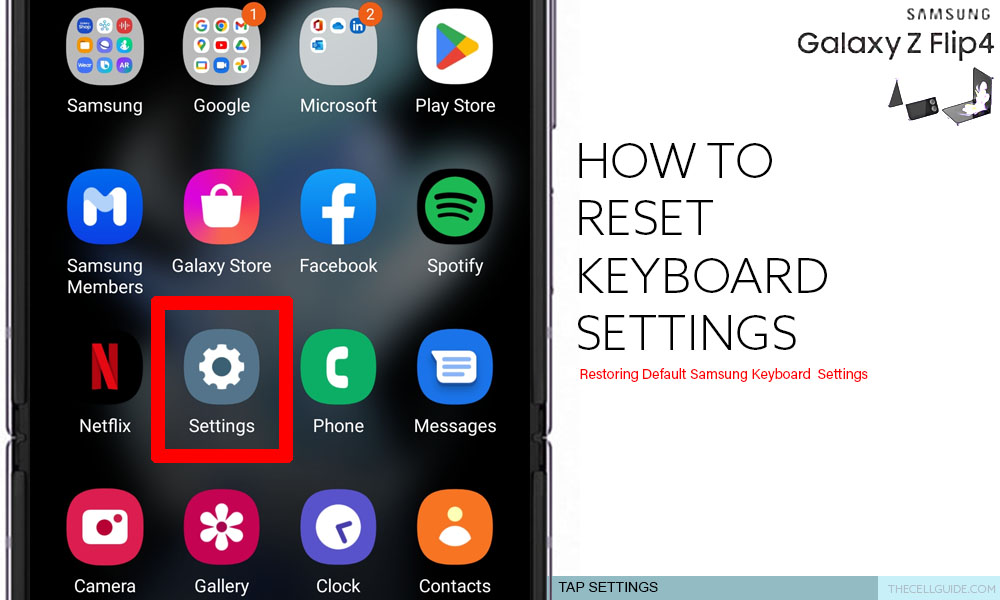 Step 2: In the main settings menu, scroll down then tap General management. Another menu launches with a list of system settings and relevant options.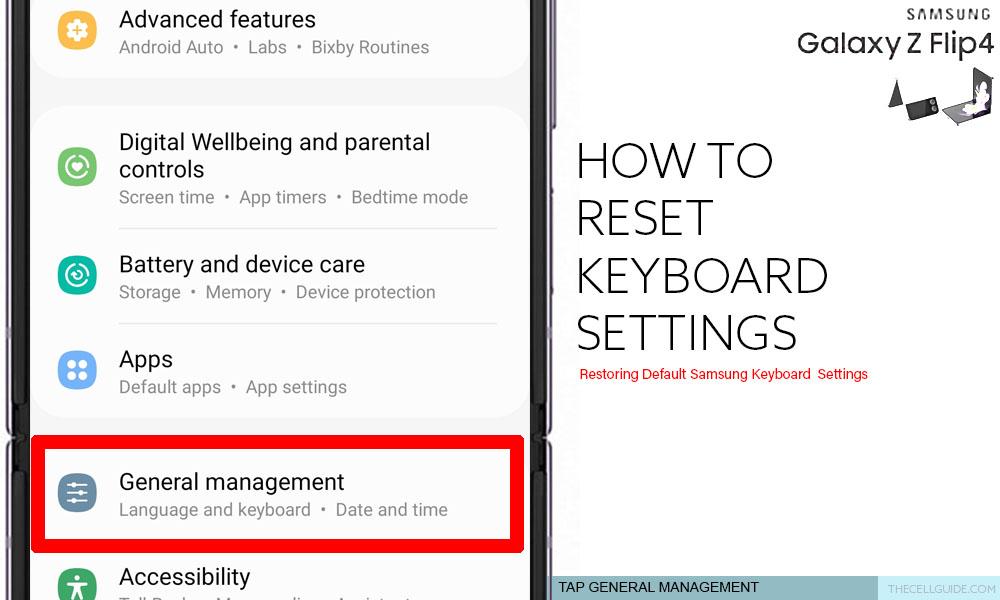 Step 3: Find and then tap Samsung Keyboard settings to proceed.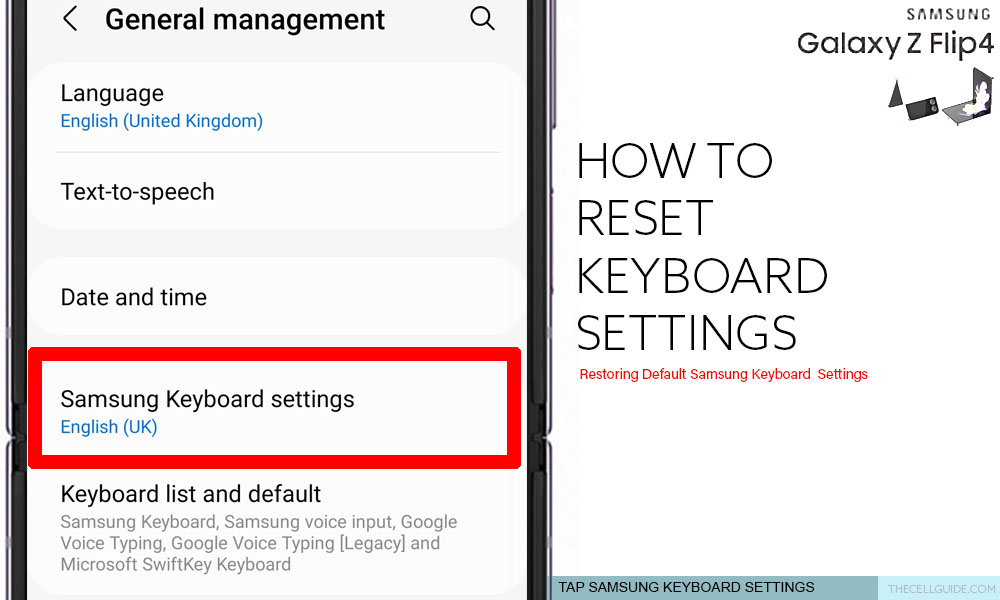 Step 4: On the next screen, scroll all the way down to the bottom then tap Reset to default settings.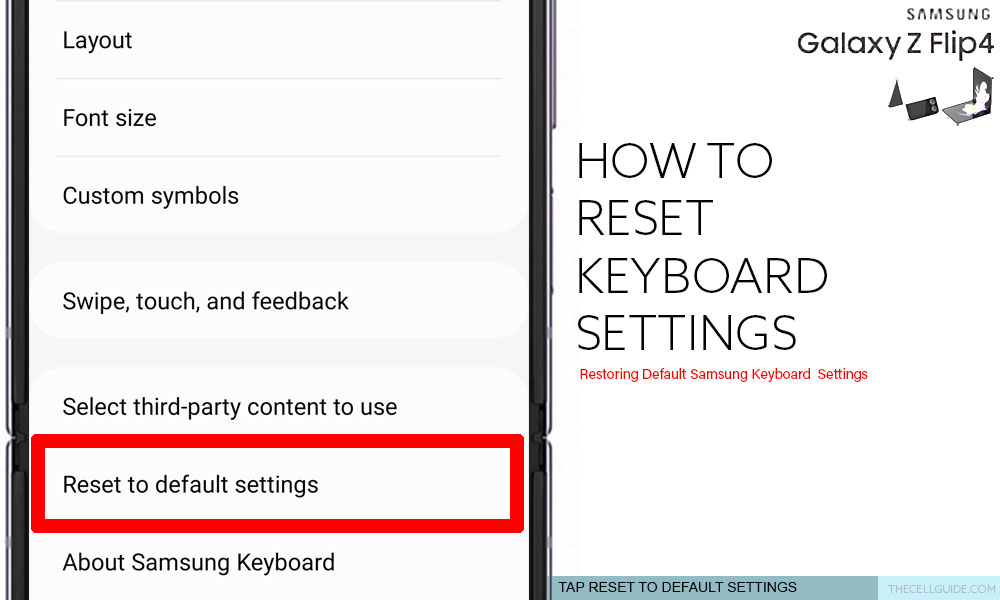 Step 5: On the succeeding menu, you will see three main options including reset keyboard settings, erase personalized predictions and erase personalized touch recognition data. Select Reset keyboard settings from the given options.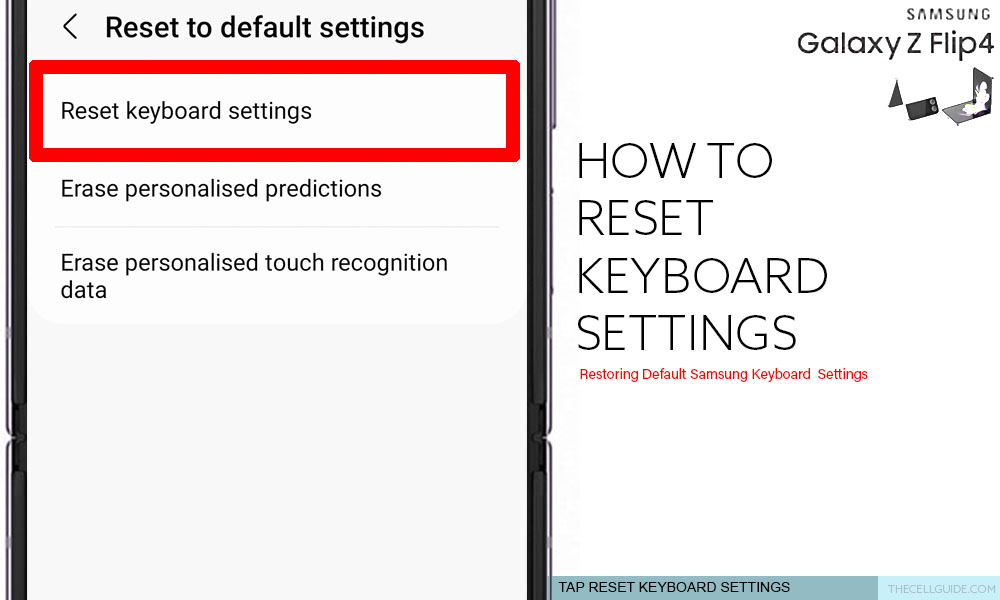 Step 6: Read the warning prompt then tap Reset to confirm.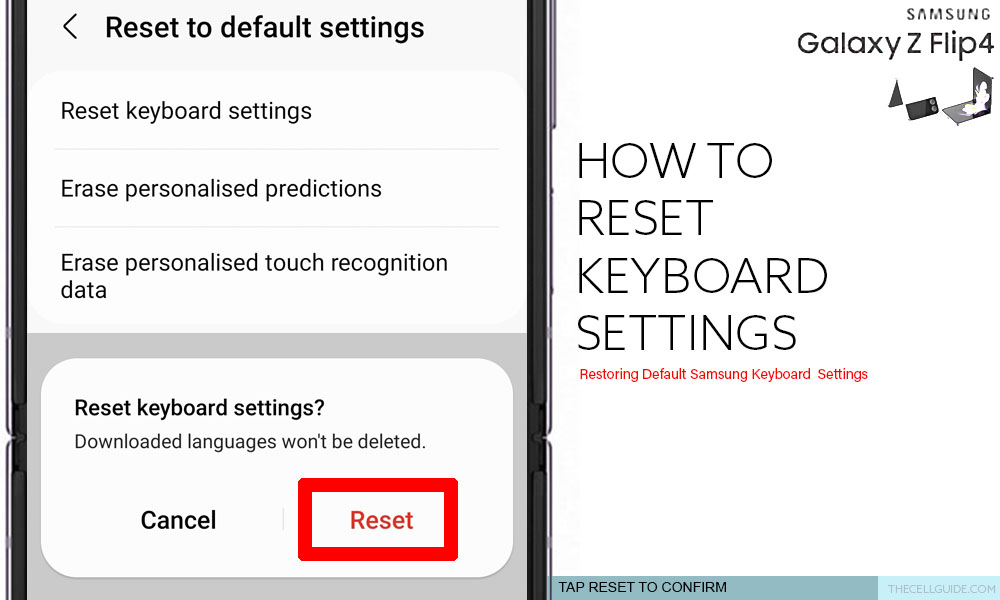 This reset does not delete downloaded languages so you'll still be able to use your preferred languages without having to redownload them individually.
The above steps are also applicable when restoring the default configuration of the Samsung keyboard on other Galaxy devices running on Android 12 with One UI 4.1.1 OS version.
Actual screens and menu options may vary between wireless service providers and device models.
Note that these steps only apply to the default Samsung Keyboard. If you're using a third-party keyboard app as your on-screen keyboard, restoring its default settings is going to be different.
When to reset keyboard settings?
One of the many perks of owning a high-end Samsung phone is being able to customize many features according to your needs and preferences. The default Samsung Keyboard for instance can be customized according to the owner's preferred language, layout, themes, keyboard mode, size, feedback and symbols.
All you have to do is access the Samsung Keyboard settings menu then adjust your desired keyboard settings.
And should things don't work as intended following a series of settings adjustments, you can always return the keyboard back to its factory state with the built-in keyboard settings reset command.
How to use another keyboard?
If you want to try another on-screen keyboard and temporarily replace the default keyboard, you can download one from the Play Store or Galaxy Store that best suits your input needs and style.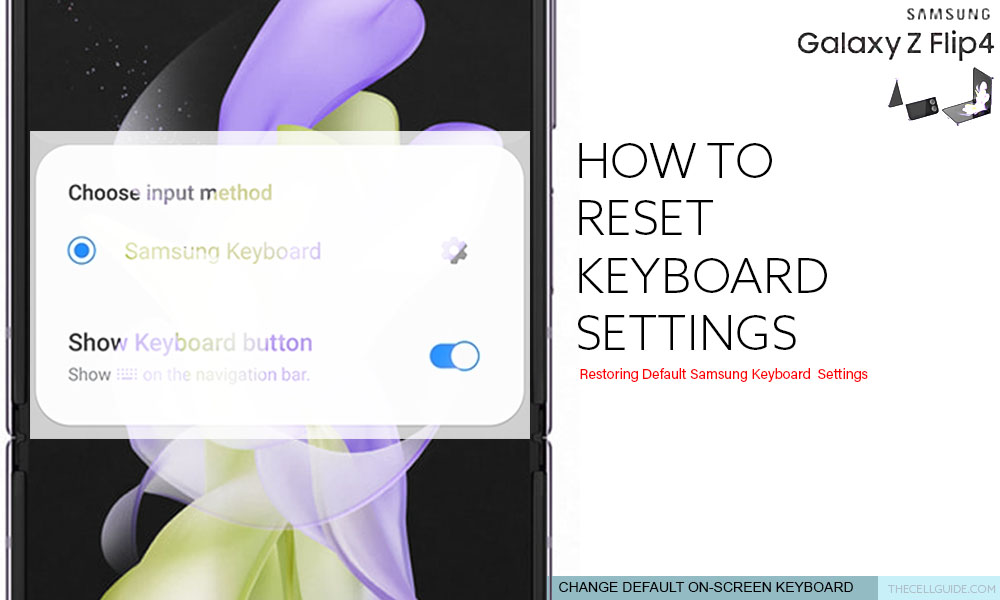 Once you've downloaded and installed your desired keyboard, go to Settings-> General management-> Keyboard list and default-> Default keyboard menu then select your recently downloaded keyboard.
By then, the default keyboard is replaced and the new keyboard will be used in the system.
Hope this helps!
Please check out our YouTube channelto view more tutorial and troubleshooting videos for popular iOS and Android devices.
You Might Also Want To Read: