Netflix offers one service to its users and that's to stream or play videos either through its app or website. Most of the time, when you open the Netflix app, it will immediately let you choose the profile you want to use if you've set up more than one. After that, it will allow you to choose the shows you want to stream or play.
However, it seems like some users are having difficulty streaming their favorite shows through the app on an iPhone. While it might seem immediately obvious that the problem is with the app, there are also other factors that you have to look into if you really want to fix Netflix that would no longer continue playing the shows you've started or play the new movies available.
In this post, we will walk you through in finding out the reason why the Netflix app is having such a problem and how to prevent it from happening again in the future.
Check your internet connection
In most cases, when you're watching Netflix, you're actually streaming the shows, unless of course, you downloaded them beforehand.
That is why it's very important to check on your Internet connection first because it might be the reason why the app cannot stream or play the show.
If you don't have a connection, then it's obvious that the reason why the app can't play or stream the video because it cannot connect to Netflix servers. To check if you have an Internet connection, simply try browsing any website to see if it loads. If it does, then your iPhone has a connection.
However, it's also possible that the connection speed is very slow that the app cannot pre-download the video, which often results in streaming interruption or buffering. So you also need to check if your connection is fast enough for video streaming.
You just have to log on to SpeedTest.net and try to see if your iPhone actually has a good connection. Internet connection speed between 10 and 20 Mbps is actually good enough to stream Netflix shows.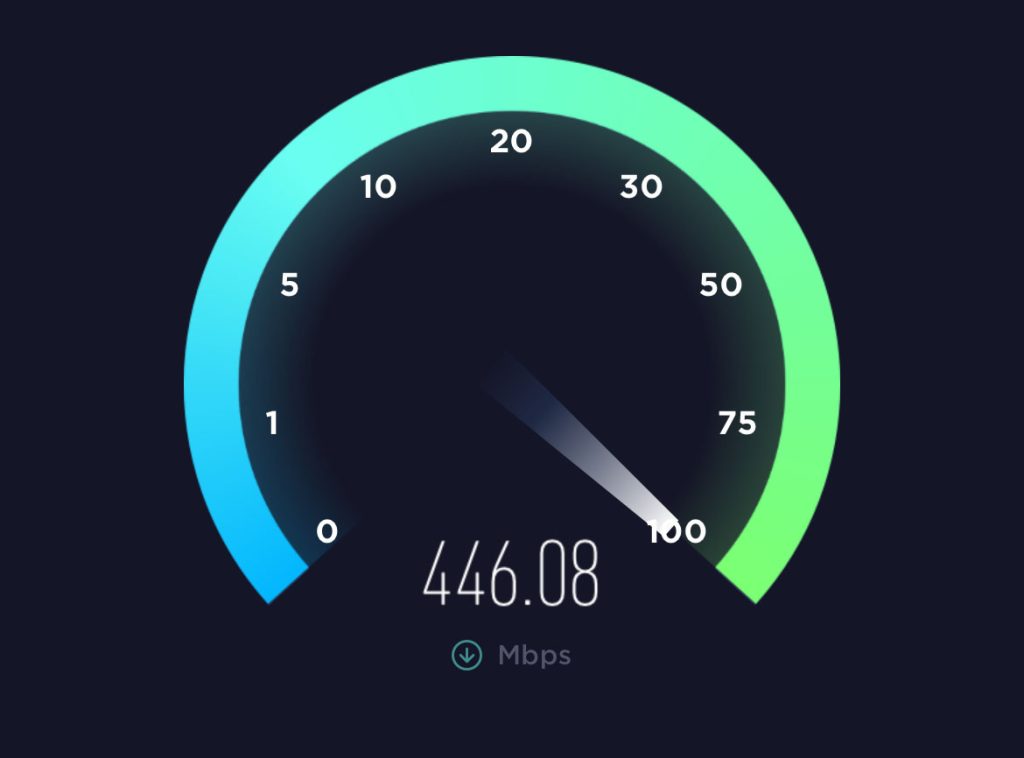 However, if your connection is below 10 Mbps, you might encounter buffering or some videos might not even play. If the problem is with your connection, then try rebooting your router to see if the problem gets fixed. Or you may call your Internet service provider and have it fixed.
Restart the Netflix app
Estimate Cost : 0
Time Needed : 3 minutes
There are times when the app can encounter issues that are minor but annoying enough to disrupt your streaming. In most cases, it will stop responding when it reaches the Netflix home screen and if such is the case, you simply have to stop the Netflix service and restart it. Here's how you do that:
Swipe up from the bottom of the screen and stop in the middle.

This will show you the app that are running in the background.


Look for Netflix's preview and swipe up on it.

It will close the service and stop the app from running.


Now go the screen where the Netflix icon can be found and tap on it.

It will run the app and there are times that it will load longer than usual.

Once it reaches the home screen, choose a profile and select a show to stream. If it still not able to stream, then move on to the next solution.
Check the servers
Another reason why Netflix cannot stream videos is when its servers are down or having some issues. In such a case, you can expect that thousands, if not millions, of users will report the problem depending on how widespread the issue is.
If it's a server problem, then all you can do is wait until it's fixed. But here's what you should do to check on it:
Step 1: Launch Safari and log on to DownDetector.com.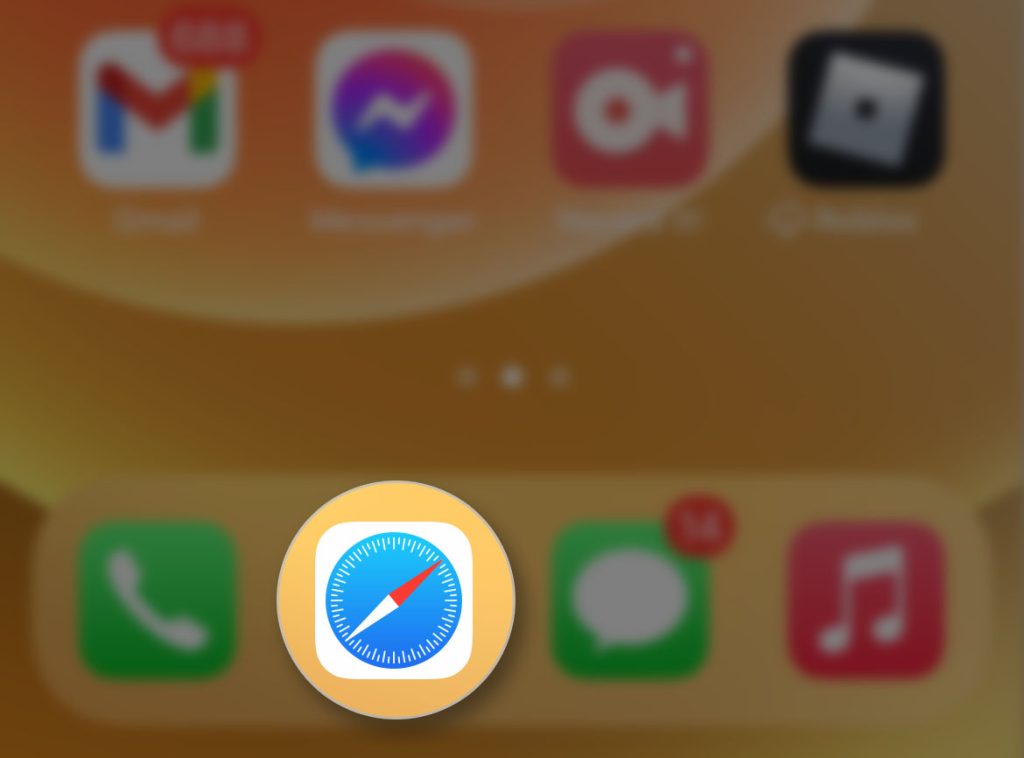 Step 2: Search for Netflix and then try to see if it has issues with its servers or if other users also have the same issue as yours.
If it's a server issue, don't worry too much about it and just wait as the problem will surely be fixed in no time.
However, if there aren't much reports about the problem you're currently experiencing, then try the next solution.
Uninstall & reinstall the Netflix app
When it comes to fixing app related problem on a mobile device, there's always something you can do even if the previous solutions fail. With that being said, what you need to do next is to remove the app from your iPhone and then redownload it from the App store.
This will make sure that you're running the latest version of the app and that it's installation files aren't corrupt, because there are times when app data gets corrupted. This will also reset the Netflix settings back to their default values. In most cases, this will fix any app-related problems but we suggest you do this as your last resort. You cannot do this on any Samsung smart TV or streaming device.
Here's how you do it:
Step 1: Go to the screen where the Netflix icon is located.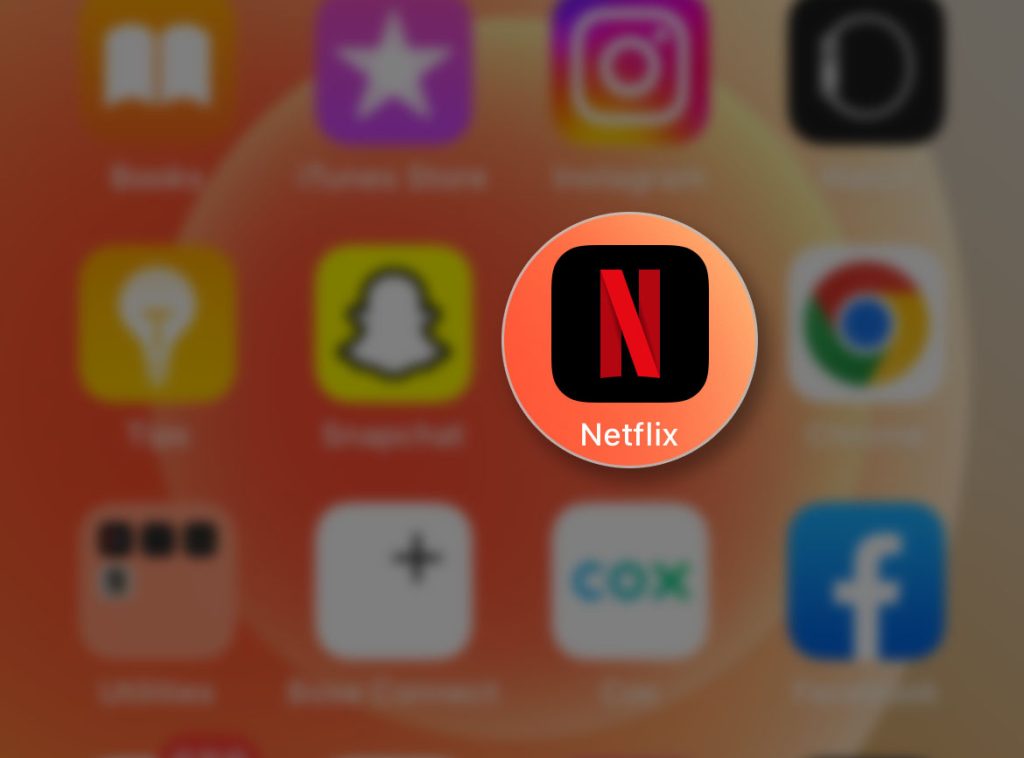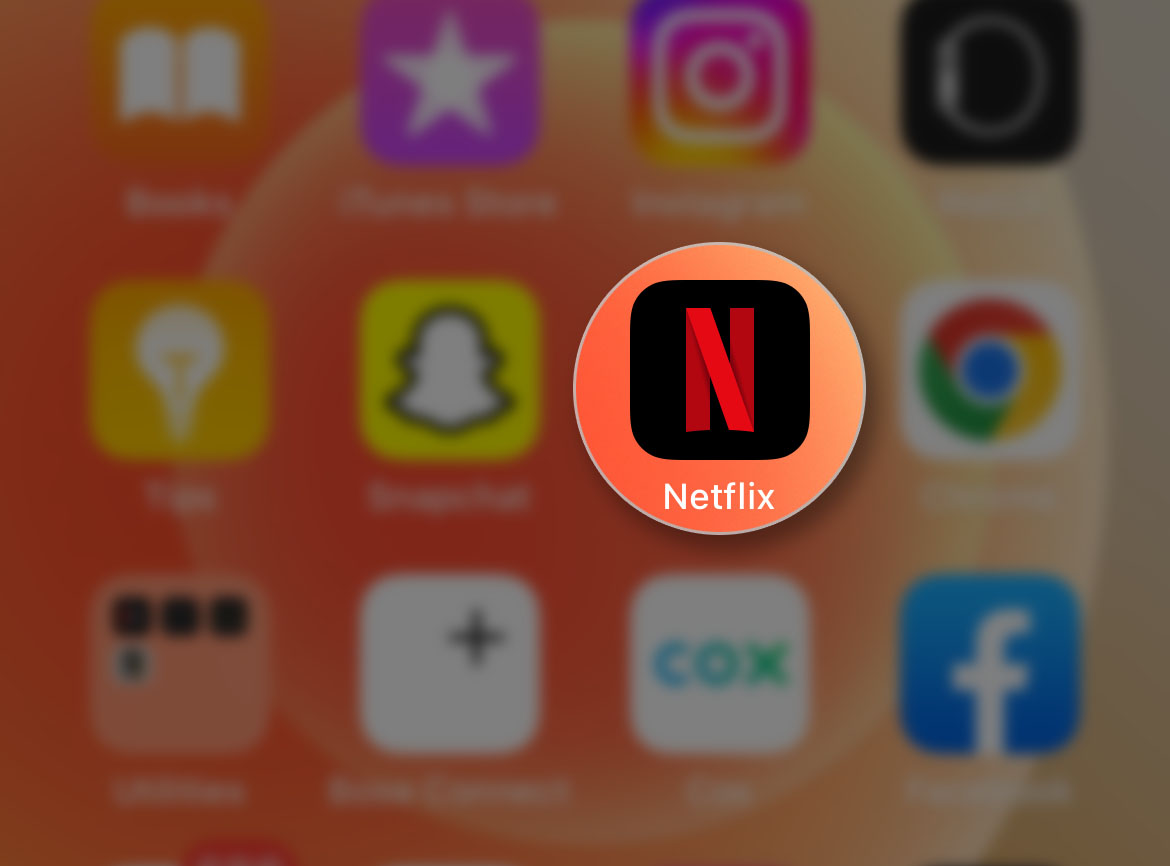 Step 2: Tap and hold on its icon until options show.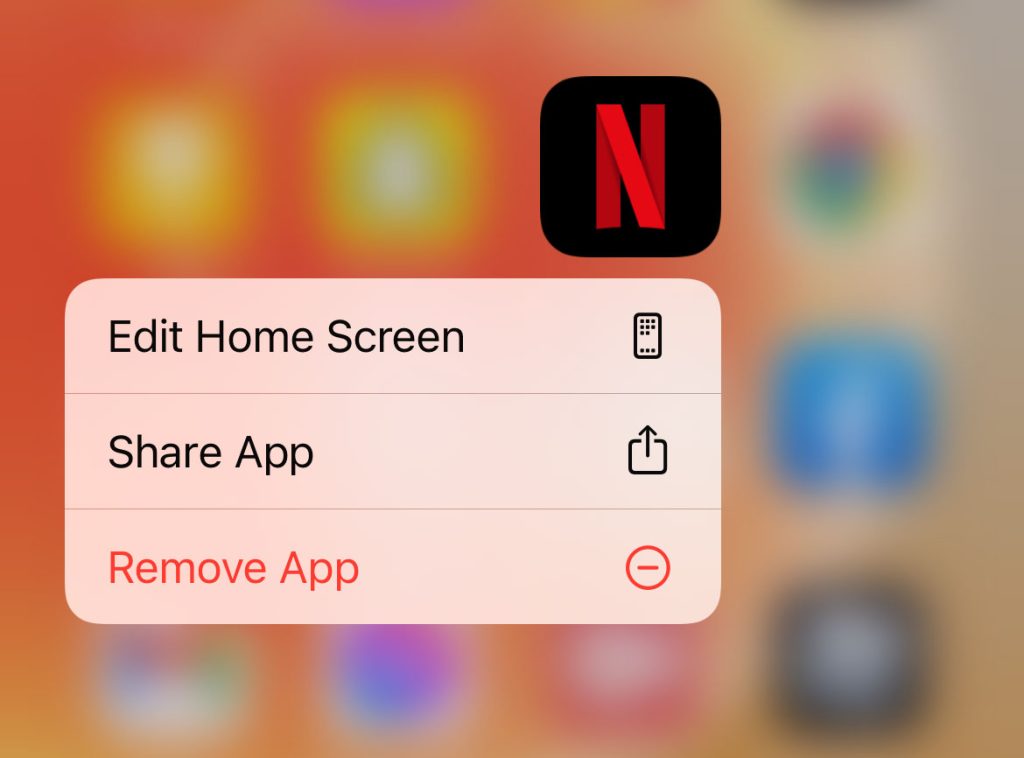 Step 3: Tap Remove App.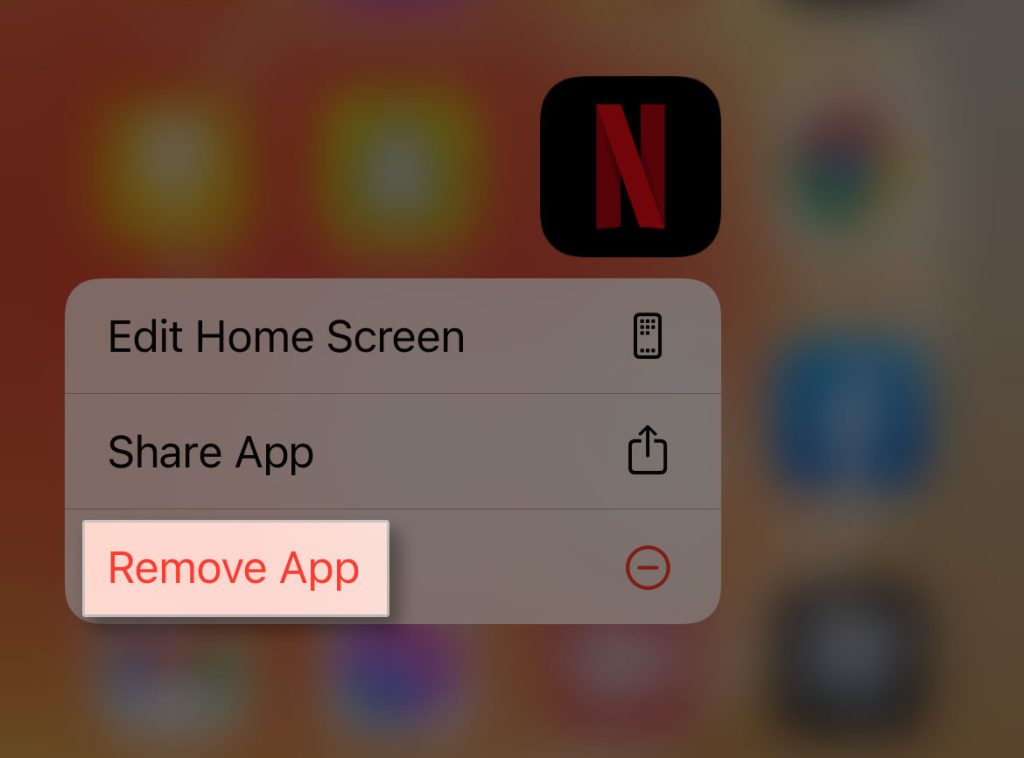 Step 4: Tap Delete App to confirm the deletion of the app.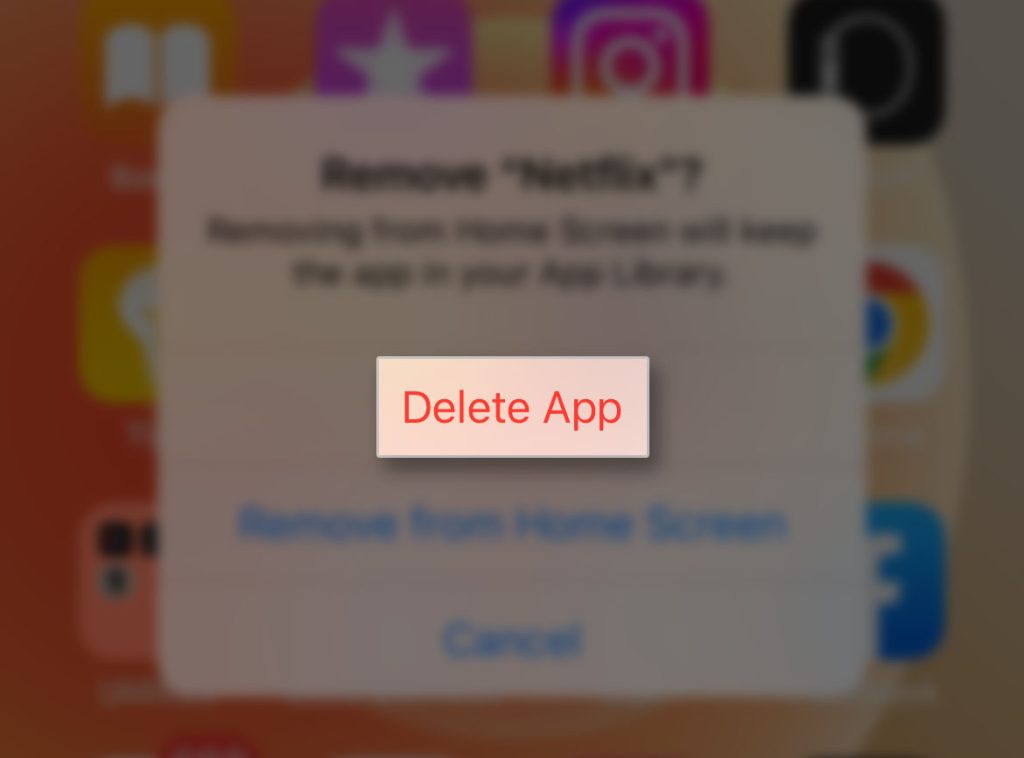 Step 5: Once the app is successfully uninstalled, launch the App store. 
Step 6: Search for Netflix, and then tap the Install icon.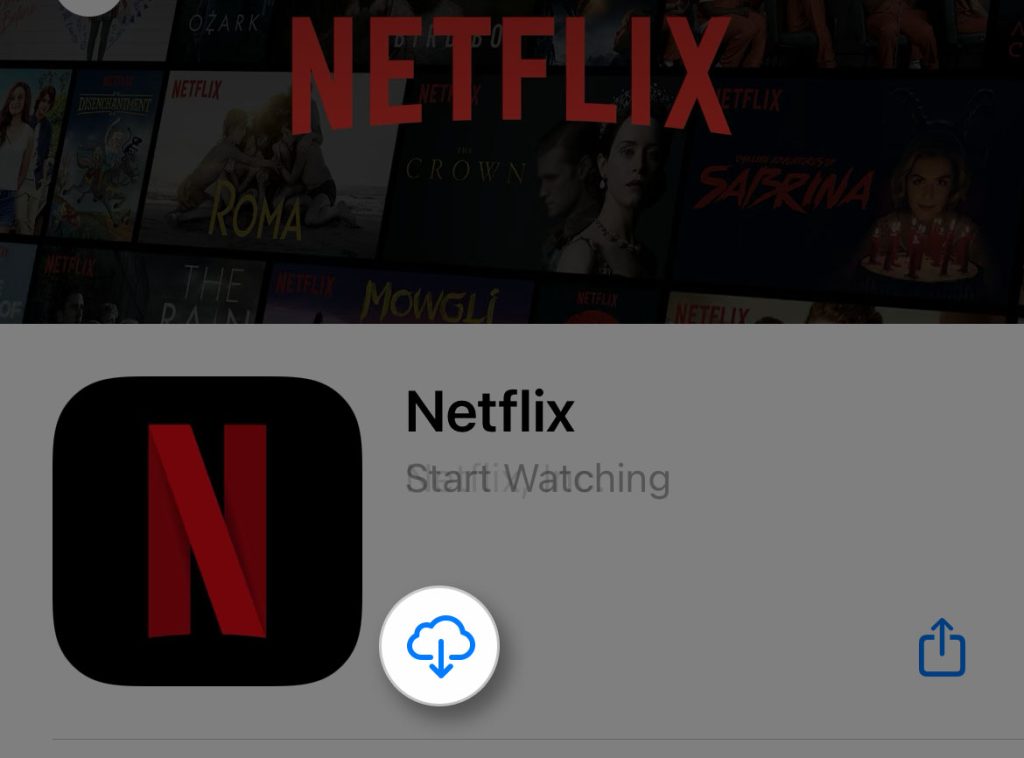 Step 7: Wait for the app to be successfully installed on your iPhone. 
Step 8: When the installation is finished, tap Open to launch it.
Step 9: Log in to your Netflix account and then try to select a profile to use.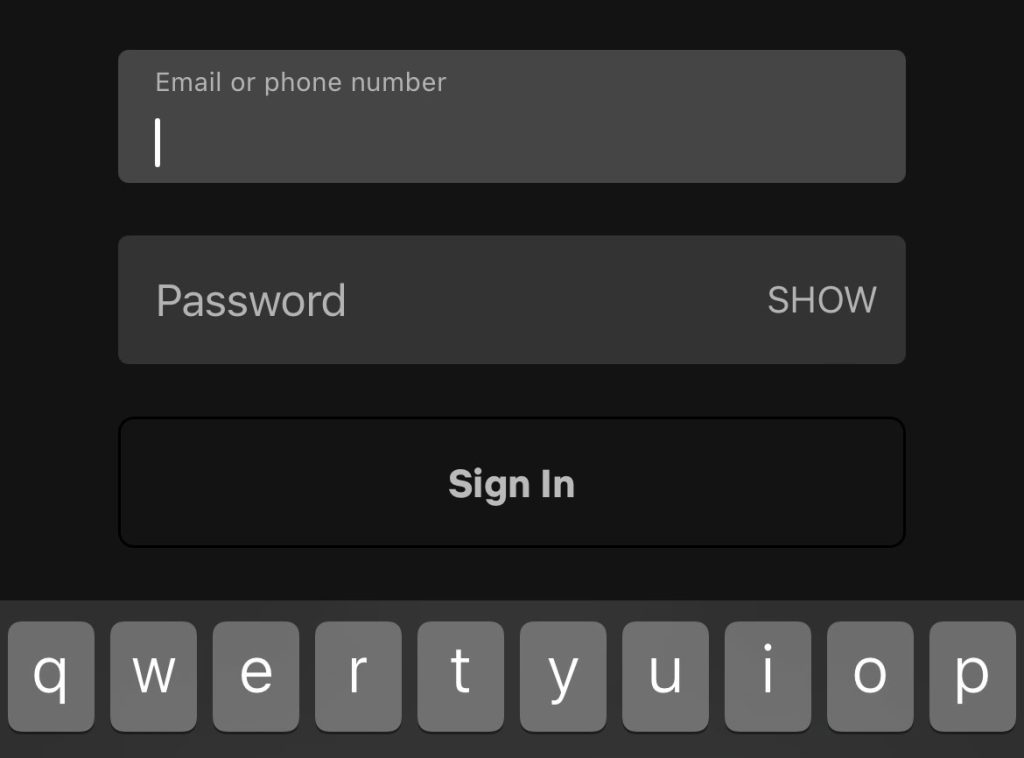 After that, select a show to play to test if Netflix can now stream a video. If it still shows you any Netflix error, then it's probably time to seek help from Netflix customer support. It is probably an issue with the app that if it's widespread, an update might be rolled out to fix Netflix not working problem.
In most cases, iOS users don't have any issues playing any Netflix content. However, if it's not an issue with the app, we suggest you factory reset your iPhone especially if such a problem also occurs to other apps. There is a possibility that it's an issue with the operating system itself.
We hope that this guide can help you fix your problem while streaming media.