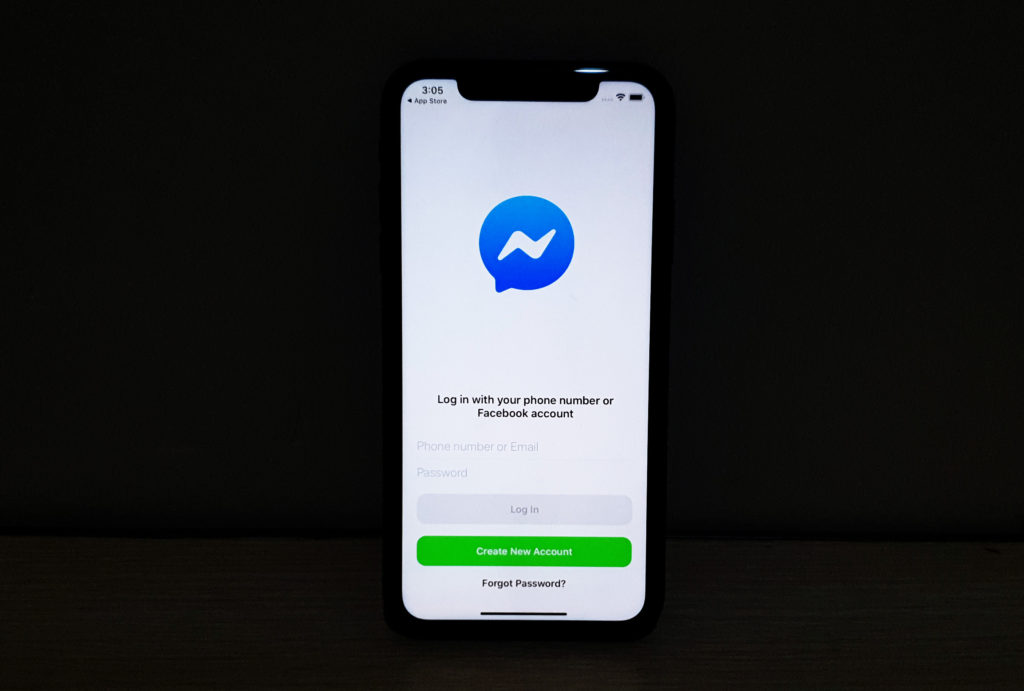 When a popular app like Facebook Messenger keeps crashing on a high-end smartphone like your Apple iPhone 11, it is almost certain that the problem is with the app only. Apps may crash from time to time but that doesn't necessarily mean the problem is serious. There are times when they crash due to connection problem, although there are also instances wherein apps stop working because of a firmware issue. 
But as long as the firmware has not been modified in any way, this problem should only be minor. You may even be able to fix it by doing one or a couple of procedures. That's the purpose of this post. In here, I will guide you in troubleshooting your iPhone 11 that's bugged down by this problem. So, if you're an owner of this phone and are currently having a similar issue, continue reading as this post may be able to help you. 
Before anything else, if you are looking for a solution to a different problem, then drop in on our iPhone 11 Help Guides page for we have already solved some of the most common problems with this device. Try to find issues that are similar to yours and feel free to use our workarounds and solutions. 
Fixing iPhone 11 with Messenger app that keeps crashing
In this post, we will try to look into all possibilities to know why Messenger keeps on crashing on your iPhone. And then we will rule those possibilities out one by one until we can fix the problem. Here's what you have to do: 
First solution: Close Messenger and Force Restart your iPhone
Most of the time, when an app crashes, the problem can only be pretty minor. It might be just a small issue with the app itself, or the firmware may have glitched, most especially if it's the first time that you encountered the problem. Thus, what you have to do is close the app first and then force restart your iPhone. Here's how you do that: 
Swipe up from the bottom of the screen and stop at the middle. This will show you the app previews. 

Now, swipe up on the Messenger preview to close it. Do the same to other apps. 

After you've closed Messenger, quickly press and release the Volume Up button and then the Volume Down button. 

The moment you release the volume down button, press and hold the Side button or the Power key until the iPhone powers off and shows the Apple logo on the screen. 
Allow your iPhone to continue the boot process and once it has successfully restarted, open Messenger to see if it still keeps crashing. If it still does, then move on to the next solution. 
ALSO READ: How to fix an Apple iPhone 11 that keeps restarting by itself after iOS 13.2
Second solution: Uninstall Messenger and then reinstall it
If the first solution has not been able to fix the problem, what you have to do next is to delete the app from your device. This will remove all its associations with the firmware and other apps. If this is just a problem with the app, then this procedure will fix it. After you removed the app, reinstall it to make sure you're using the latest version. Here are the steps: 
Go to the screen where the Messenger icon is located. 

tap and hold on its icon until the icons start jiggling. Do not release your hold even if options show halfway through.

Tap the X on the Messenger icon.

Tap Delete to confirm the deletion of the app.

Once the app is successfully uninstalled, tap Done.

Go back to the home screen. 

Launch the App store. 

Search for Messenger, and then tap the Install icon. 

Wait for the app to be successfully installed on your iPhone. 

When the installation is finished, tap Open to launch it. 
Most of the time, these are the only things you need to do to fix an app that keeps on crashing. However, if for some reason the problem continues, then you have to do the next solution. 
ALSO READ: What to do if notifications are not working on Apple iPhone 11
Third solution: Factory reset your iPhone 11 with Messenger that keeps crashing
If the first two solutions failed to fix Messenger that keeps crashing, then a reset will take care of it. However, before you do that, make sure to create a copy of your important files and data because they will be deleted and you may not be able to retrieve them once they're gone. When ready, follow these steps to reset your device: 
From the Home screen, tap Settings. 

Find and tap General. 

Scroll down to the bottom of the screen, and then touch Reset. 

Tap Erase All Contents and Settings. 

Tap Erase Now. 

If prompted, enter your security lock. 

Tap Erase iPhone at the bottom of the screen.  

Tap Erase iPhone again to proceed.  

Now enter your Apple ID password, and then tap Erase to proceed with the reset. 

Wait until your iPhone has finished the reset, and then set it up as a new device. 
I hope that we've been able to help you fix your Apple iPhone 11 with Messenger that keeps crashing. We would appreciate it if you helped us spread the word so please share this post if you found it helpful. Thank you so much for reading!
ALSO READ: What to do if Facebook crashes on your Apple iPhone 11
Connect with us
We are committed to helping our readers fix the problems with their phones as well as learn how to properly use their devices. So, if you have other issues, you may visit our Help Guides page so you can check by yourself the articles we've already published that contain solutions to common problems. Also, we do create videos to demonstrate how things are done on your phone. Visit our Youtube Channel and please subscribe to it. Thanks.