It's definitely annoying to get junk calls and spam messages on  your phone. Nonetheless, fraud callers and entities are now becoming rampant hence, unwanted calls and text messages could still butt in. To address this concern, software developers have created some dedicated applications that will help smartphone owners filter and restrict unwanted calls and messages from reaching your iPhone. If you think you need to get any of these apps, I've mapped out five of the best caller ID and call blocking apps for iPhone XS and later iOS devices. Read on to find out the leading brands and how each of them was programmed to work on your iPhone.
Introducing Top 5 caller ID apps that work best with your iPhone XS
Mapped out below are the names of the app that emerged among the best caller ID apps for iOS devices in 2020. And with constant updates, these apps are predicted to show up among top-notch caller ID iOS apps in the year 2020. Here's a quick preview of the best apps you can choose when the need to block spam calls and messages on your iPhone XS arises.
First best iOS caller ID app: Truecaller
Truecaller is developed by a privately held company named True Software Scandinavia AB, which is based in Stockholm, Sweden. The app was first launched by BlackBerry on the 1st of July 2009 and after it garnered positive response from users, another version was created and launched for Symbian and Microsoft Windows Mobile. It was way back the year 2016 when Truecaller officially became available for iOS devices. That was when Apple lifted all prior restrictions through the iOS 10 platform.
Truecaller app is mainly used for spam identification and blocking purposes. To be more specific, it is designed to identify and block spam or roble calls, unwanted SMS messages on your iPhone. The app is also capable of searching for unknown numbers. You can also use the app to chat with and call your friends.
This app is downloaded via App Store for iPhone and iPad. You can get it for free and with in-app purchases.
To enable Truecaller app on your iPhone, simply go to Settings-> Phone-> Call Blocking and Identification menu and then toggle the switch to turn it on.
After setting up and enabling Truecaller app on your iPhone XS, you can start using its CallKit integration for live spam identification.
Second best iOS caller ID app: Hiya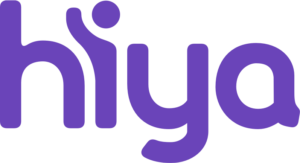 Hiya is a number blocking and caller ID app that lets you get free spam alerts and blocks fraudulent phone calls. Hiya's database stores 1.5 billion phone numbers from which it uses as primary reference to identify the source of incoming calls and help you decide whether or not to take a call from an unknown caller. Calls coming from unknown or unregistered callers that can be deemed associated with fraud can be blocked automatically.
Hiya was first developed as a caller ID app for the largest database of contact information for Americans, also known as Whitepages. In 2016, Hiya established a deal with Samsung to integrate its caller profile and spam protection services into all Samsung Galaxy S7 and S7 edge devices in 16 countries. August of the same year, a limited version of Hiya app was made available to iPhones. That was then immediately followed up by a full version of the app, which was implemented after the iOS 10 rollout. Since then, the app has earned trust from global smartphones owners and eventually emerges among the highest-tiered caller ID app for iOS devices, including the iPhone XS and later models.
You can download the latest version of Hiya app for your iPhone XS from the App Store. After you download the app, you will need to set it up and activate it on your phone settings.
To do so, simply go to your iPhone Settings-> Phone-> Call Blocking & Identification menu and then toggle the switch next to Hiya to enable the application.
To complete the setup process for Hiya, you need to go back to the Hiya app and then tap on the Protect tab located at the bottom part of the app. Toggle individual switches on this tab to make sure that you're protected from unwanted calls.
A premium version of the app called Hiya Premium is also available via paid plan. Subscribing to Hiya Premium will give you access to automatic fraud and spam blocking features, premium caller ID of up to 1.5 million caller identities, more frequent spam updates and other premium security and privacy offers.
Third best iOS caller ID app: Whoscall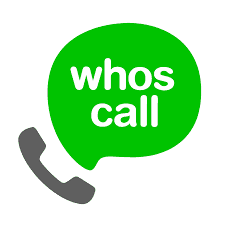 Whoscall (derived from "who is calling") is a caller ID and number management smartphone app developed by Gogolook. Gogolook is a division of a Korean IT firm called Naver Corporation. The main function of this app is to identify incoming calls and helps users filter important calls and reject unwanted callers.
The first version of Whoscall was released in August 2010. It got off to a slow start but managed to ascend until it eventually gained some traction and emerged into the limelight after it was mentioned by Google's CEO Schmidt during his visit to Taiwan. Later on, Whoscall was chosen as Google Play's best apps of 2013 in 8 Asian countries. The iOS version of Whoscall was released in December 2014. And in 2016, a fully upgraded version of the app for iOS was introduced. Among the main highlights of the upgraded version of Whoscall include caller identification and new block features. Since then it became one of the most downloaded caller ID apps.
To start using Whoscall on your iPhone XS, download the app from the App Store.
Then go to Settings-> Phone-> Call Identification & Blocking menu to toggle the Whoscall switch.
To finish the settings, just open the application and follow the given instructions.
Fourth best iOS caller ID app: CallerSmart

It's a new app that is designed to block unwanted callers from reaching your iPhone. It's a simple caller ID application that will help you identify, track and block unwanted calls and texts from mystery phone numbers. The app uses a reverse phone lookup search system that works by entering the mystery number into the search bar and then trace it using your iPhone.
To find out the efficacy of this app, download a free version of CallerSmart on your iPhone XS via App Store and then activate the app on  your phone settings.
To do this, simply head over to Settings-> Phone-> Call Identification & Blocking menu and then toggle the switch next to CallerSmart to activate the application.
Aside from tracing mystery callers, CallerSmart can also be used to stop unwanted calls and texts from telemarketers, bots and pranksters.
Fifth best iOS caller ID app: Showcaller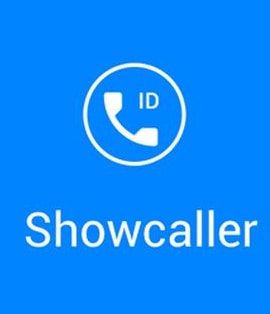 Showcaller is just another top-rated caller ID and blocking app that is developed by Qian Wu. It's mainly designed to help you avoid annoying spam calls from telemarketers and robocalls. Its key features include caller ID, block call and smart search. The app is easy to download, setup and use as it only needs a little space to run. Another thing that gives an edge to Showcaller over other caller ID is that it's very easy to use. It also gets constant updates to ensure its optimized performance.
To get started using Showcaller, download and install the latest version of the app on your iPhone Xs and then activate the app through Settings-> Phone-> Call Identification & Blocking menu.
Simply toggle the switch next to Showcaller to turn on or activate the app on your phone. Once it's activated, you are all set to filter and block unknown or unwanted phone calls on your iPhone XS.
Showcaller is compatible with iPhone, iPad and iPod touch devices running on iOS 8 or later firmware version.
If you need more help setting up and using any of these caller ID apps, simply contact the developer of the application for further assistance. Software developers are usually reachable through emails and the email address is usually found on the App Store app previews.
ALSO READ: What to do if any of these apps won't update on  your iPhone XS?