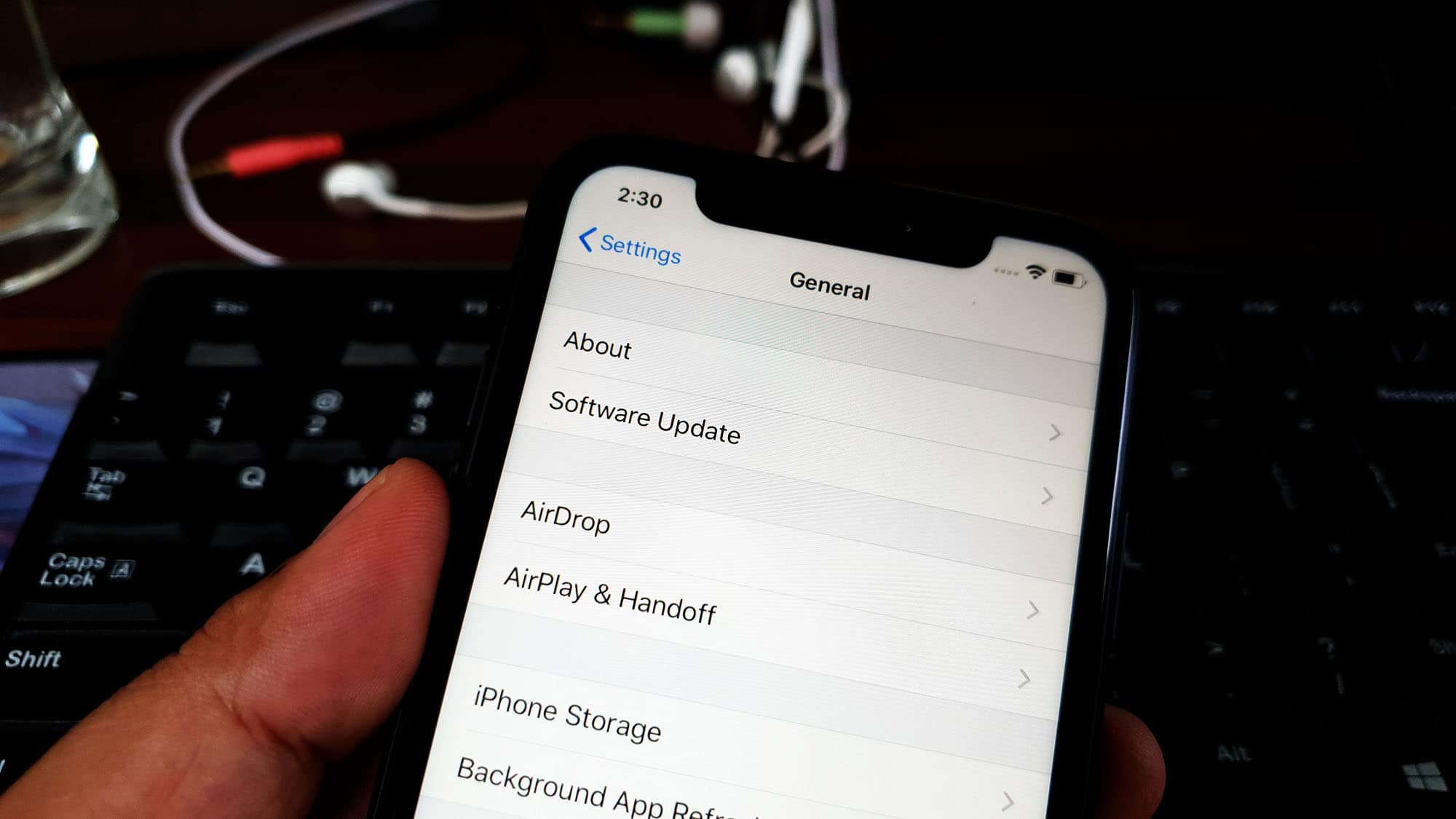 When the internet connection is interrupted while your iPhone 11 is trying to download the iOS 13.2.3, or any iOS version for that matter, the downloading process will automatically be halted or paused. The same thing happens if the phone has encountered some issues during the download. Needless to say, when the iPhone is stuck on 'Resume Download,' they problem can either be due to a connection issue or a problem with the firmware. 
In this troubleshooting guide, I will walk you through in fixing your iPhone 11 to make it download iOS 13.2.3 successfully. Based on experience, this problem isn't really that serious and you may be able to fix it by doing one or a couple of procedures. Aside from being stuck on 'Resume Download,' your iPhone may also get stuck on 'Verifying Update' so follow the link to read that post. 
Troubleshooting an iPhone 11 that's stuck on 'Resume Download'
Remember that you don't need to do some really complicated procedures to get the 'Resume Download' issue sorted out. All you need is a basic troubleshooting procedure that will make your iPhone 11 continue downloading the update and eventually install it. Here's what you need to do if you have this kind of problem…
Make sure your iPhone 11 is connected to the Internet
When trying to update your iPhone, you're actually downloading a large file or package from Apple servers. Thus, you will need to have a stable internet connection so that the downloading process is smooth and fast. It is possible that the reason why your iPhone 11 failed to download the update is because the connection got interrupted. 
Most of the time, when the update is paused or halted due to some connection issues, the download process will resume once your phone regains stable connection. However, there are also times when you have to trigger the download again so you can resume the download. 
Therefore, what you have to do first is to make sure that your iPhone 11 is connected to a WiFi network that has a stable connection. 
Swipe down from the top-right corner of the screen to pull the Control Center down. 

Tap the WiFi icon to disable it. 

After a few seconds, tap it again to re-enable it. 

Once your phone reconnects to the network, launch a web browser and browse some sites to confirm if it has a stable connection. 
After making sure your iPhone has a connection, launch Settings and go to General. Find and tap Software Update and try to see if you resume download at this point. 
ALSO READ: What to do if iPhone 11 is stuck on 'Verifying Update' after iOS 13.2.3
Make sure your iPhone has enough storage space
Your iPhone may be stuck on 'Resume Download' if it's running low on storage memory. It's because there won't be enough space to accommodate the new update. Remember, that a huge file or package has to be downloaded into your iPhone's storage memory before it is parsed and installed. If your iPhone only has 1GB or storage space and the amount of update is around 900MB, you need at least 2GB to get it installed. 
So to rule out the possibility that your iPhone is running low on storage space, get into Settings > General. From there, tap iPhone Storage to check if there's still enough space on your device. If you only have more than 1GB, try deleting some of your pictures, videos, music tracks, or install some apps. It is only after doing this that you'd be able to resume download. But assuming that your iPhone is not running low on storage space and yet it's stuck on 'Resume Download,' then move on to the next solution. 
ALSO READ: Fix an iPhone 11 with touchscreen that frequently freezes after iOS 13.2
Perform the Forced Restart on iPhone stuck on 'Resume Download'
It is possible that this problem is due to a minor firmware issue. Or maybe the firmware has crashed at some point and caused some inconsistencies on the normal operation of your device. Thus, the next thing you have to do is to refresh your iPhone's memory by doing the forced restart. 
The forced restart is a simulated battery removal that not only refreshes your device's memory but also reloads all apps and services. If this is just one of those cases wherein the problem occurred due to a minor firmware-related problem, then this procedure should fix it. Here's how it's done: 
Quickly press and release the Volume Up button, and then the Volume Down button.

The moment you release the volume down button, press and hold the Side or Power key for 15 seconds or until the Apple logo shows on the screen. 
Once your iPhone 11 has successfully restarted, go back to the Software Update screen and try to see if you can make your device resume download. 
ALSO READ: How to fix Gmail that keeps crashing after iOS 13.2 on iPhone 11
Delete the update and re-download it
The fact that you're stuck on 'Resume Download' means that your iPhone has already started downloading the update. But it's possible that something has interrupted the download and resulted in a corrupt file. 
The best thing you can do to rule out this possibility is to delete the downloaded update and let your iPhone re-download it. 
Launch Settings and go to General. 

Find and tap iPhone Storage. 

Find the iOS update and tap on it. 

Touch Delete to erase it. 

Go back to the Software update screen and try to redownload the update. 
Most of the time, these procedures will fix this problem. However, if your iPhone is still stuck on 'Resume Download' after doing all of these, then you have to do the next solution. 
Use Mac or PC to update your iPhone
If all else fails, you still have one last thing to do, and that's to use a computer and iTunes to download the update from Apple services, and then install it directly on your iPhone. This is the most reliable way of updating your Apple device, although it's not widely used. 
I hope that this simple troubleshooting guide has been able to help you one way or another.  Visit our Youtube Channel for more tips. 
---
NEXT UP ON TCG: