Shortly after the recent iOS 13.4 update, some iPad started running slow as reported by some users. Most of the time, performance issues are with the firmware, especially if they occurred after an update. Needless to say, you can make your device run smoothly again by doing a couple of troubleshooting procedures.
In this post, I will guide you on how to fix your iPad that started running slowly after the most recent update. We will look into all possibilities and rule them out one after another. If you're one of the owners that have this problem, continue reading as we may be able to help.
iPad Started Running Slow After the iOS 13.4
Time Needed : 15 minutes
For this problem, you only have to do a couple of procedures to make your iPad run smoothly again.
Force restart your iPad

When it comes to fixing performance issues, the first thing that you have to do is the forced restart. It will refresh the device's memory and reload all services. If it's just a minor issue with the firmware, then this will fix it. Here's how it's done: 

1. Press and hold the Home button and the Power key for 10 seconds. It will force the iPad to turn off and power back up. 
2. So once you see the Apple logo, release both keys and wait until the restart is finished. 

After the reboot, try to see if the performance improved.


Reset all settings

If the first solution failed to fix the problem, then what you need to do is to reset all settings on your iPad just to make sure the performance issue isn't due to inappropriate settings. This is how it's done: 

1. From the Home screen, tap Settings. 
2. Tap General, if it's not selected yet. 
3. Touch Reset. 
4. Touch Reset All Settings. 
5. If prompted, enter your security lock. 
6. Tap Reset to proceed with settings reset, and tap reset again to confirm. 

Resetting the settings is actually almost the same as the factory reset. Basically, these two procedures are more than enough to fix an iPad that's running slow.

However, if for some reason the first two solutions failed to fix the problem, then the only option left for you to do is the factory reset. It will bring your iPad back to its factory settings and configuration. However, it will also delete all your files that are stored locally. So make sure to create a backup before the reset.
When ready, follow these steps to reset your iPad:
From the Home screen, tap Settings.
Tap General, if it's not selected yet.
Touch Reset.
Tap Erase All Contents and Settings.
Tap Erase Now.
If prompted, enter your security lock.
Touch Erase.
Tap Erase again to proceed with the reset.
Now enter your Apple ID password.
When ready, tap Erase at the upper-right corner to reset your iPad.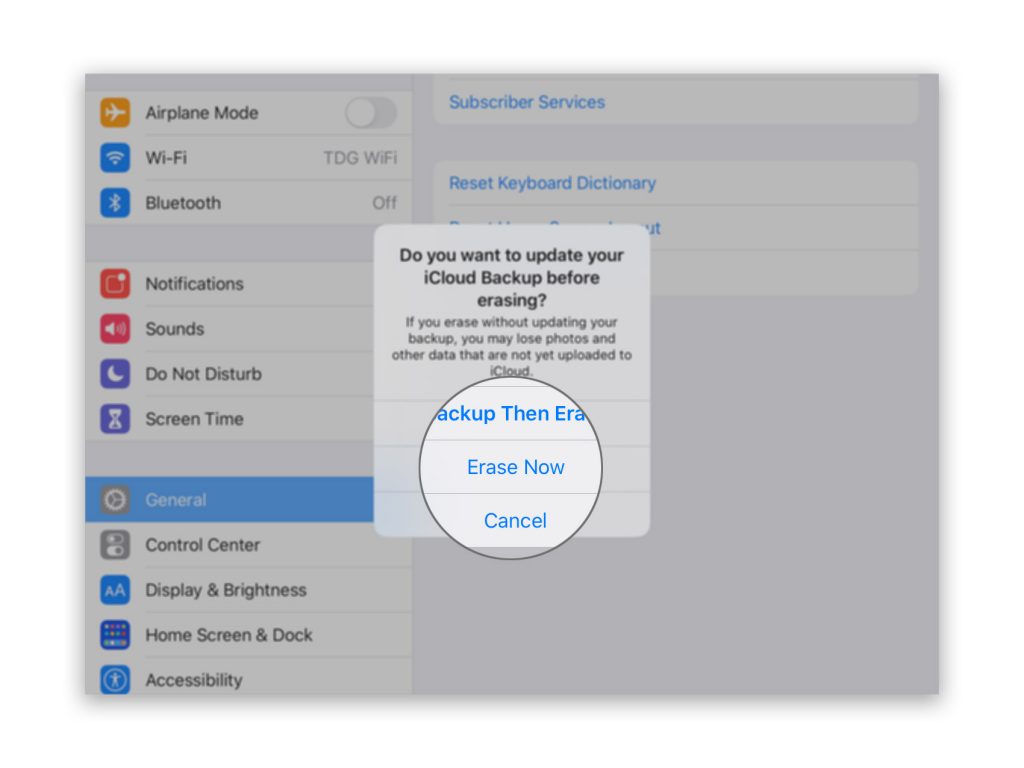 After the reset, set up your iPad as a new device. The reset will fix any performance-related problem as long as the firmware has not been modified.
I hope that we've been able to help. Please support us by subscribing to our channel and don't forget to turn on notifications. Thanks for reading!