Aside from being able to start on the spot meetings in Zoom, this video conferencing app also allows users to schedule a personal meeting and invite people to participate in the session. In this article, we will show you how to invite people to zoom on Zoom on your iOS device. Read on…
There are different ways to send a Zoom invite to people you want to set up a meeting with. You can invite others to your Personal Meeting ID (PMI) through text message, via email, or copying and pasting the meeting details into a calendar invite.
Once the people you have sent the invitation to have your PMI link, they can join the meeting session when in use for as long as you haven't locked the meeting or made use of the "Waiting Room" feature in which participants will be required to admit individually.
And of course, only those who have a Zoom account can join the meeting session. If you are ready to learn about the process, scroll down and read the instructions carefully.
How to Invite People to Zoom on Zoom for iOS
Time Needed : 05 minutes
Enable your phone's cellular data or connect to a WiFi network. Then launch the Zoom app. Once you are logged in, follow these steps:

From the "Meet & Chat" home page, tap Schedule.

You need to schedule a meeting prior to sending the invitation.



Enter the Date and Time, Duration, and other necessary information. Tap Done when finished.

Another form will be opened once you tap Done.



Scroll down to and tap Invitees.

You can simultaneously send multiple invites to people you would like to participate in your meeting session.



Then enter the person's contact number.

Then tap Done.



Alternatively, you can also send invites to people directly from the scheduled meeting.


To send invites for a scheduled meeting, tap the Meetings tab.

This is located on the lower part of the screen.



Select the event you have just created.

Then tap Send Invitation.



Select Send Message or Copy to Clipboard.

If you select Send Message, you will be sending the invites via SMS. The latter will let you paste the link to where you would like to share the meeting session information.



In this tutorial, we will select Send Message.

Enter the recipient's name or type in the phone number, then tap the arrow-up/send icon.


Inviting people to Zoom on Zoom means inviting them to join a meeting. What had been shown above are the simplest ways to send the invitation to a large number of participants. Other ways of sending invitation are through emails, desktop clients, and web portals.
It is not only on scheduled meeting to where you can send invitation from. You can also send invitation when having an on-set Zoom meeting. This process is a lot easier as there is no need for you to complete the whole process of scheduling the Zoom meeting in advance.
However, this option is only recommended when organizing small team check-ins. If you want to try this option instead, simply head to New Meeting->Start a Meeting->Participants.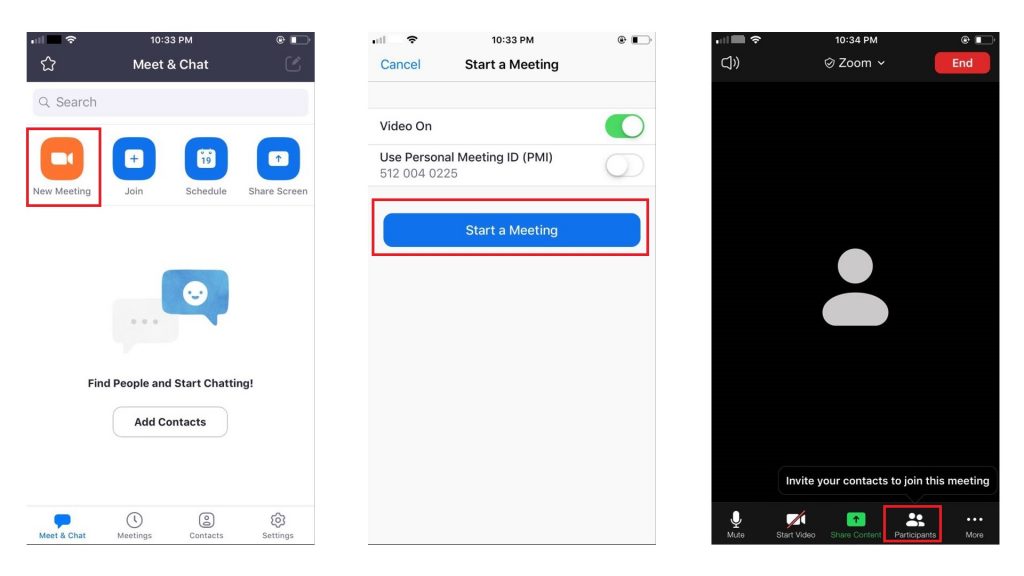 Then tap Invite. You can send the invitation via email, message, invite contacts, and copy invite link.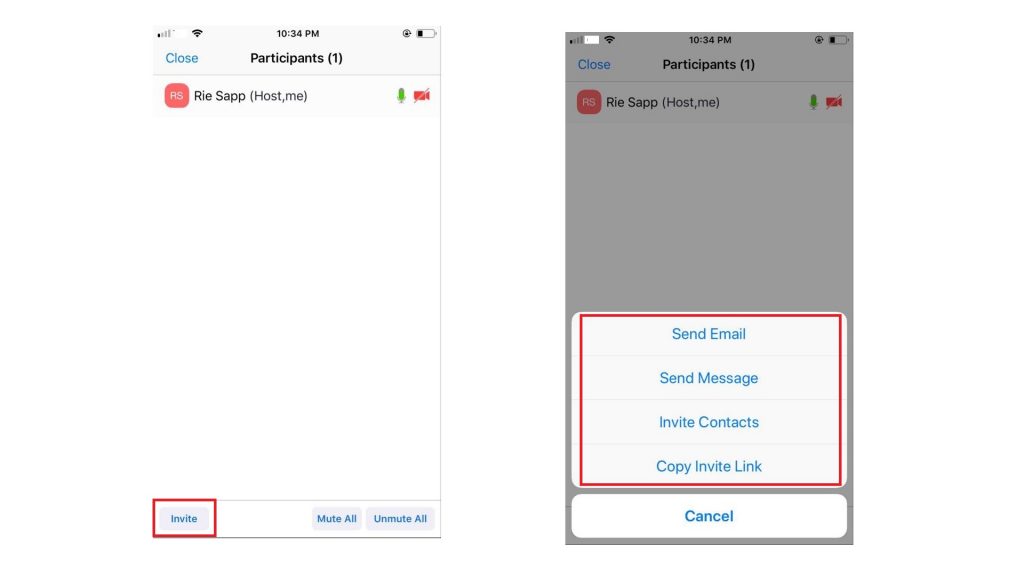 And that's everything about sending invitation to people in a Zoom session on iOS device. I hope that this information has helped you one way or another. For more tutorial videos and troubleshooting guides for smartphones, visit our website and subscribe to our YouTube Channel. Thank you for reading!