Apple has its own way of complicating things and one of those things is the way to turn off iPhone X, or any iPhone for that matter. Instead of pressing just one button, you will have to press and hold two. But the thing is, most of the time, turning off the iPhone X is not really hard and anybody can do it even new iPhone owners. The problem comes in if one of the buttons or if the screen is not responding. That's when you find this rather simple procedure becomes hard to do.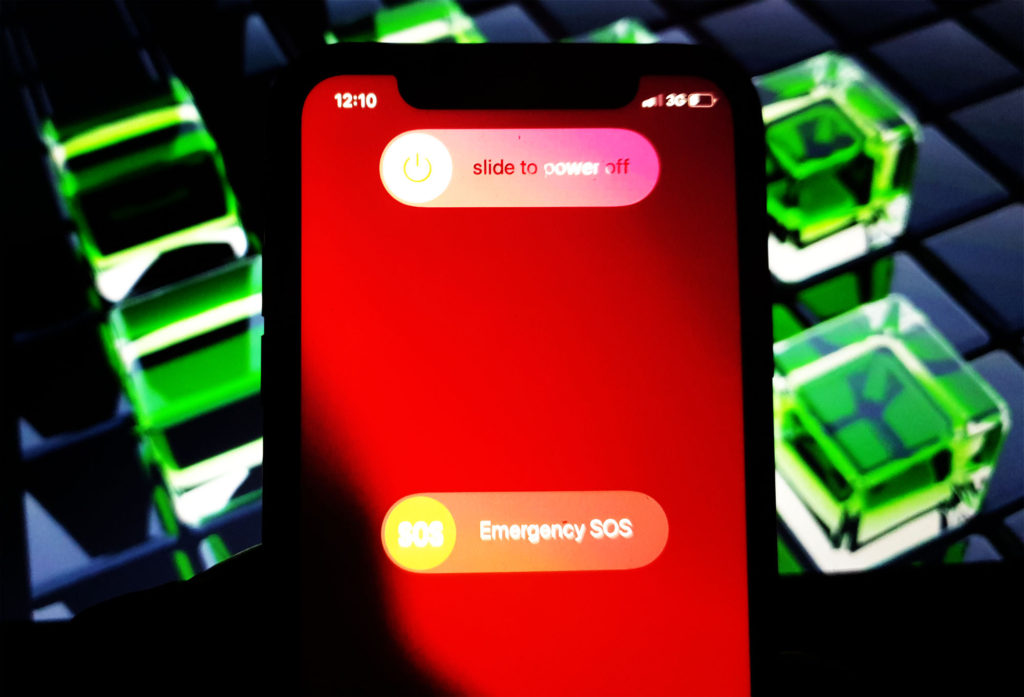 Reasons why an iPhone won't power down anymore
There are several factors to consider for you to be able to determine the reason why your device can no longer power down. I mapped out the most common possibilities below, which you will be basing your troubleshooting on. 
Firmware crash

. This is the most common cause of this problem. Your iPhone may stop responding or get stuck on a certain screen. When you press and hold the volume down and the side buttons, it just wouldn't display the slider that allows you to power it off. While it may seem like a serious issue, it's actually pretty easy to fix as long as it's just a matter of a system crash. 

Defective button

. If either of the volume down button and side key is damaged, then you can no longer power it off using the hard button combination, although you may still be able to power it down via the Settings menu. 

Touch screen not responding

. Even if the volume down button and the power key are responding normally, if the touch screen isn't, you still not be able to turn off your iPhone X using the usual process. It's because you need to drag the slider to be able to power down your device. 
Now that I've enumerated the most common causes as to why a device like the iPhone X won't shut down anymore, it's time to troubleshoot. 
Fixing an iPhone that's not turning off
For you to be able to determine the reason why this problem occurs,  you have to consider all possibilities and rule them out one after another until the problem is fixed. But after troubleshooting your device and it still won't turn on or respond, then you can always bring the iPhone to the Genius Bar so that an Apple technician can check it for you. Now, to try and fix your iPhone X that won't shut down, this is what you need to do…
First solution: Perform the Forced restart
If your device is stuck on a certain screen and would no longer respond no matter what you do, then it is always possible that the problem is caused by a firmware crash. It happens every now and then and while it may seem like a serious hardware problem, it's actually just a pretty minor firmware-related issue that you can fix by doing a very simple procedure. 
How to do the forced restart
Quickly press and release the Volume Up button, and then quickly press and release the Volume Down button. 
The moment you release the Volume down button, press and hold the Side or Power key until the Apple logo shows on the screen. 
Your iPhone will continue the usual boot process until it reaches the lock screen and once it has successfully rebooted, try turning off your iPhone X to see if it works this time around. 
Second solution: Turn off device via Settings
If you cannot bring the slider to pop up on the screen, then it means one of the buttons is not responding or working. It's either the volume down button or the side key. But as long as the touch screen is working and you can see what's displayed on it, you can always turn off your device and depending on which button is defective, you may find it a challenge to power it back up. 
To shut down your iPhone via the settings menu, navigate to Settings > General > Shut down. 
Now, if the volume down button is defective, then you can still be able to power up your iPhone by pressing and holding the Power key. However, if the side key is defective, then you cannot power on the device using that key. The best workaround for you is to connect your iPhone to its charger because iOS devices always powers on when connected to the charger. 
Third solution: Let your iPhone X drain its battery
If your device's buttons and touch screen aren't working but your iPhone in general is still responding (you may try sending a text message to your number to see if your device can still receive it), then the best way to power it off is to let the battery drain. You may have your own reasons as to why you need to power down your iPhone that's not working anymore but that's the only option you have. 
Bring your iPhone to the Genius Bar
If all else fails and you badly need to get your iPhone X repaired, then schedule an appointment at the Genius Bar. This problem is basically with the hardware and there's only so much you can do about it. 
I hope that this troubleshooting guide has been able to help you on how to turn off iPhone X that won't respond or got stuck on a certain screen. 
ALSO READ: Battery draining so fast after updating to iOS 12.1.4