You can hide number on outgoing calls from an iPhone 6s by turning off the Caller ID on your device. The process is quick and easy, but if this is your first time doing it; we got your back.
Hide Number on Outgoing Calls from an iPhone 6s
If you want to hide your phone numbers in outgoing calls and make it appear as a private number, configure your phone settings and disable the Caller ID option.  Doing so will hide your phone number and the person receiving the call does not get your phone number. Here is how it is done:
Go to Settings > Phone and tap on Show My Caller ID.
Simply turn OFF "Show My Caller ID" .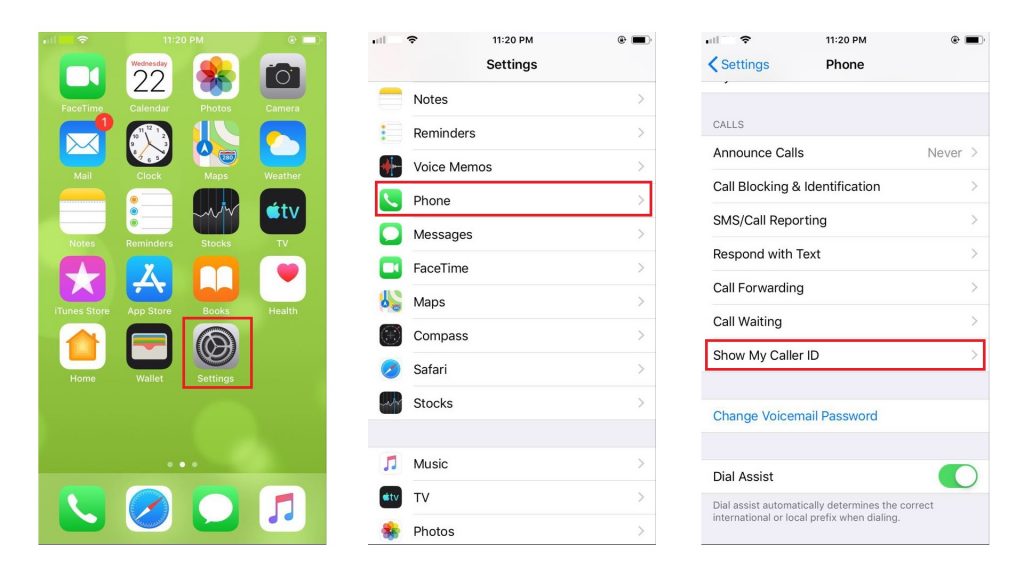 Alternatively, you can also dial *69 on your device and follow the voice prompts to complete the process.
You can now place outgoing calls and your number will be hidden or shown as "Private Number". If you have a spare phone, make an outgoing call from your iPhone 6s and check the other phone to see if your phone number is already hidden.
I hope that through this help guide, you were able to turn off your Caller ID and made your phone number appear as a private one. If you find this information relevant, please help us spread the news by sharing this post.
Connect With Us
We are committed to helping our readers fix the problems with their phones as well as learn how to properly use their devices. If you have other issues, you may visit our Help Guide page so you can check by yourself the articles we've already published that contain solutions to common problems. Also, we do create videos to demonstrate how things are done on your phone. Visit our YouTube Channel and please subscribe to it. Thanks.