In this post, we'll find out how to deal with iPhone 12 microphone not working issues. If you're one of those iPhone 12 users who is experiencing this irritating problem, read further and follow the given procedures below.
How to Deal with Microphone Not Working Problem on iPhone 12
To isolate this issue and to test your iPhone 12's microphone functionality, try to record a video using your phone's front or back camera. You can also use it's built-in voice recorder app. Once you have a recording, try to play it and check if the voice is cracked, muffled or you can't hear anything at all.
If so, then we need to do something and make it work. Simply follow the recommendations provided below. Steps are provided for your reference as well.
First Solution: Restart your iPhone 12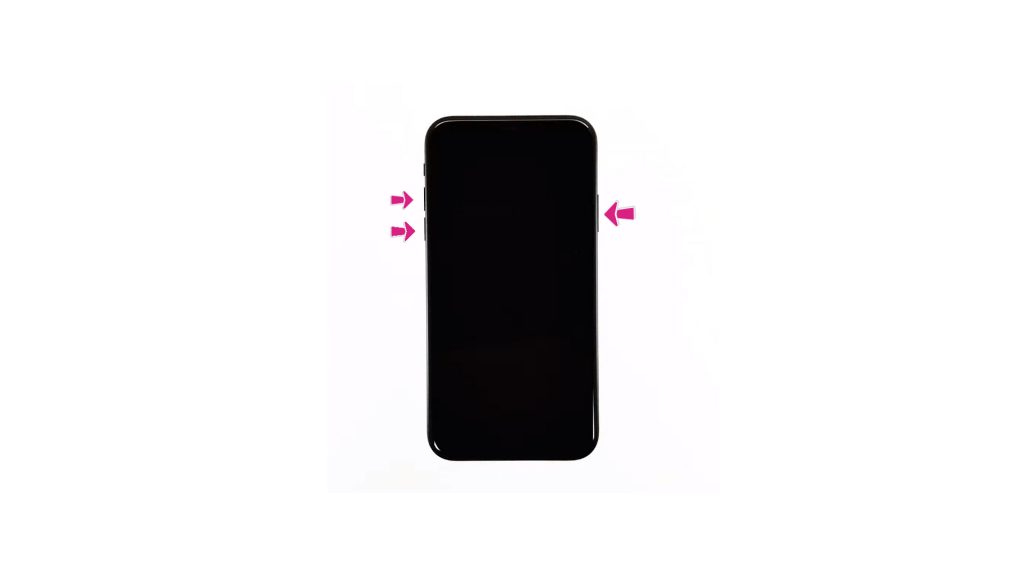 A simple reset has helped fix thousands of issues on smartphone devices. It is a very simple procedure that we often neglect to perform. You have two ways on how to restart your iPhone 12 and they are provided below.
Soft reset:
Press and hold the Power/Side button and either of the Volume buttons simultaneously for a few seconds.
Release both buttons once the Slide to Power off prompt appears on the screen.
Drag the Power off slider to the right to turn off your phone.
After 30 seconds, press and hold the Power/Side button again until you see the Apple logo.
Force restart:
Press and release the Volume Up button quickly.
Press and release the Volume Down button quickly.
Lastly, press and hold the Side button for a few seconds until you see the Apple logo.
Both methods provide the same benefits. They just differ in the execution process. Feel free to perform any of them or try them both and check if the microphone problem on your iPhone 12 is already fixed.
Second Solution: Disconnect Bluetooth Devices on your iPhone 12
Wireless earphones or airpods can also affect the mic functionality on your iPhone. Some wireless earbuds also have an AI capability that automatically connects to your iPhone once turned on. Securing the bluetooth function and turning it off is your best option to isolate the problem.
Open Settings from your Home screen.
Tap on Bluetooth.
If the toggle is green, that means it is turned on. Tap the toggle switch to turn it off.
After ensuring the bluetooth is turned off, perform a reset and try to check the microphone's functionality on your iPhone 12.
Third Solution: Remove the Phone Casing and/or Other Accessories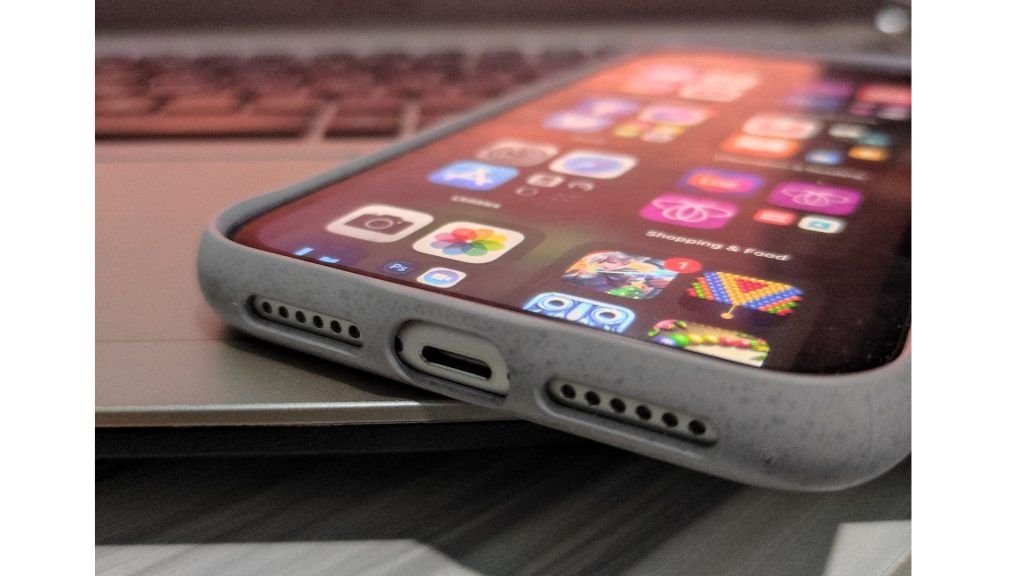 You'll need to ensure that nothing is covering the phone's microphone. Newer iPhone models have three microphones on the device located at the top, bottom and at the camera module. Check the phone's casing if it has holes designated for each microphone on your device, especially if you are using a third-party casing.
Try to remove the phone's case, if there's any. Then check for anything that might have covered the phone's mic like dirt or accumulated dusts. If you see some debris, clean the mic gently using a toothbrush or similar brush.
Fourth Solution: Disable Noise Cancellation on your iPhone 12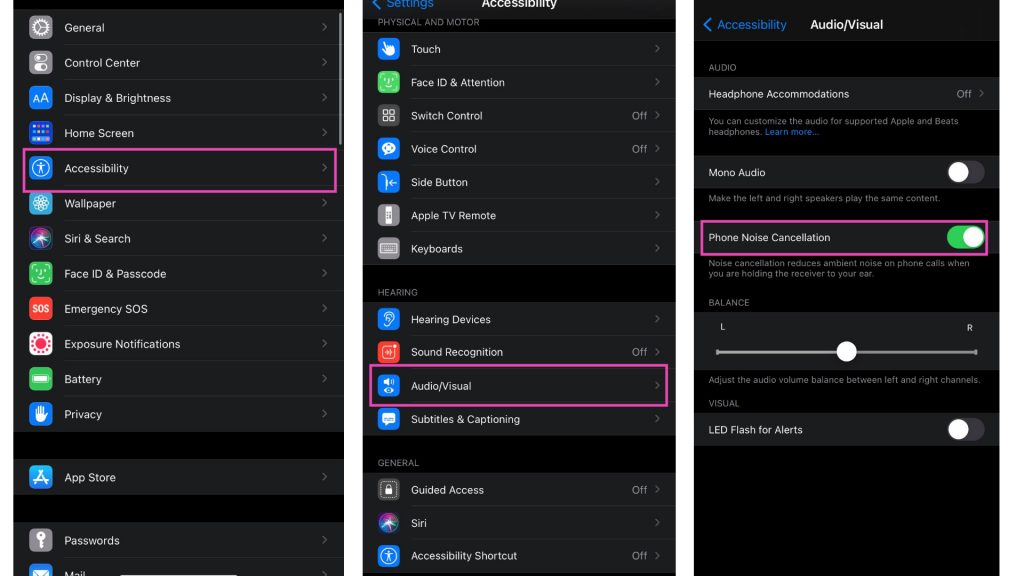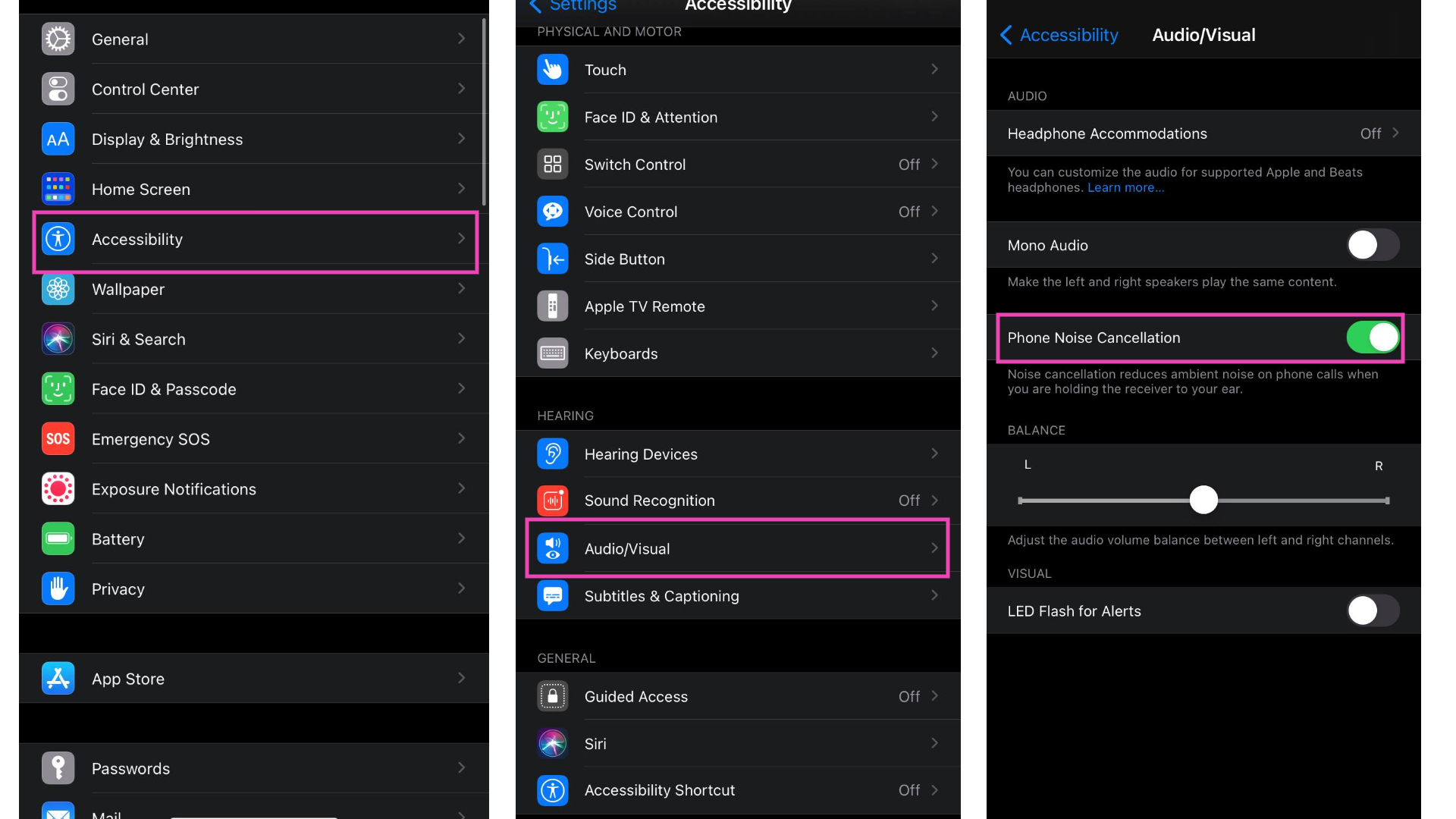 To provide clearer voice calls, iOS enables noise cancellation features automatically on their devices. This feature reduces the ambient noise during calls when your earpiece is near to your ear. But this nice feature can also affect the microphone's function, and could be the reason why it is not working properly.
Open Settings from the Home screen.
Go to and tap on Accessibility.
Look for and select the Audio/Visual option.
Tap on the Phone Noise Cancellation toggle switch. If it is not green, that means it is disabled already.
After turning it off, test your microphone's functionality to determine if the issue has been resolved.
Fifth Solution: Grant Microphone Access to Third-party Apps on your iPhone 12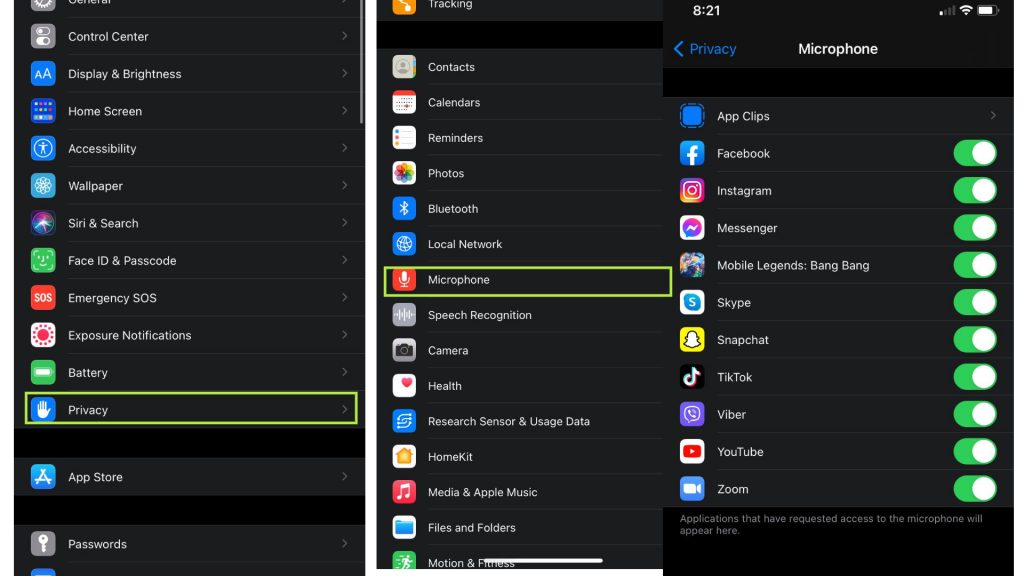 If the issue is persistent to some apps, then you might accidentally disabled its access to the phone's microphone. Ensure that each app that is encountering the problem has the access to your iPhone 12 microphone.
Open Settings from the Home screen.
Go to and select Privacy.
Look for and tap on the Microphone option.
Make sure that you grant access to the apps. A green toggle is an indication that they already have microphone access.
Sixth Solution: Reset All Settings on your iPhone 12 
Settings play a crucial part on every smartphone. If you have incorrectly configured some settings on your phone, that could affect its overall performance and may have been the reason why the microphone is acting up. To determine if that is the problem, performing this procedure is necessary. Don't worry as personal information is safe since it will only revert manually configured settings to their default values and options.
Access Settings from the Home screen.
Tap General.
Scroll down to and then select Reset.
Tap the Reset All Settings option.
Enter your device passcode once prompted.
Then tap to confirm all settings reset.
Once the phone has completed the reset process, test out the microphone functionality.
Seventh Solution: Restore your iPhone 12 via Recovery Mode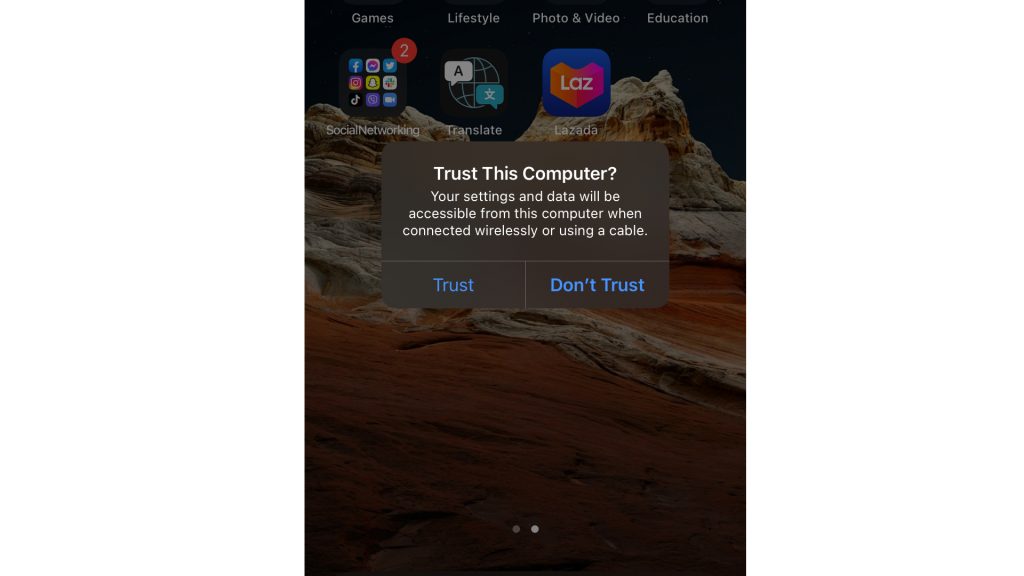 Recovery mode restore is used as an advanced solution that deals with software problems on iOS devices. This process allows you to restore the iOS without erasing the data on your iPhone. You'll just need to prepare a Mac or Windows computer with the latest iTunes installed and good internet connection. Also ensure that your computer runs on the latest operating system that is compatible with your iPhone.
Once you have that, connect your device to the computer using the Apple-supplied USB/lightning cable. Then allow iTunes to sync with your iPhone and backup files, if possible. Once the backup is secured, follow these steps to put your iPhone 12 in recovery mode and then restore iOS in iTunes:
Press and release the Volume Up button quickly.
Press and release the Volume Down button quickly.
Then press and hold the Power/Side button once prompted with Connect to iTunes screen. Do not release the button when the Apple logo appears as you will need to enter recovery mode state.
Once you enter the recovery mode, you'll see either Update or Restore option.
Select Restore if you want to reinstall and download iOS on your device without erasing data.
Do not disconnect your phone and keep it connected until the entire restore process is finished.
Microphone still Not Working on iPhone 12
If you still have an iPhone 12 microphone not working problem up to this point, then it is time to get an official recommendation from an Apple personnel. You can either email them for further assistance or visit their service center in your area for an immediate action with the issue on your new device.
If you have other concerns, feel free to visit our Youtube channel for other troubleshooting guides. Feel free to subscribe and don't forget to like the videos. Thank you.