Apple has pioneered the Face ID unlock feature and has been a great way of securing their devices from any unauthorized access. However, security can be compromised as the iPhone 12 is having a Face ID not working issue. Let us find out how to fix this issue by reading further on this post.
How to Get Rid of Face ID Not Working on iPhone 12
For you to be able to use the Face ID feature, you'll need to set it up successfully. It should be prompted upon the initial setup process when the phone is new. If you did not set it up during the activation procedure, you can still enable the Face ID feature by going to Settings > Face ID & Passcode. Just follow the on-screen instructions to set it up properly.
Once the iPhone's Face ID has been set up, please take note that it will not work after restarting your phone. You will need to enter your passcode to unlock the device after a restart. If you are not positioning your face properly, it may also not work. Face ID feature will also not work if the phone is in landscape position.
If your iPhone 12 Face ID is still not working, follow the given procedures below and check which one is able to resolve the issue. Just refer to the steps provided on each solution.
First Solution: Check for iOS Updates on your iPhone 12
It is important to always check for a software update, especially if your device is facing several issues like the Face ID not working. These updates may contain necessary patches to resolve such issues and help in improving the device performance.
Access Settings from the Home screen.
Go to and tap on General.
Select Software Updates.
Wait for the phone to check for updates. If there's an available update, review its description. Tap on Download and Install if you want to update the software.
Second Solution: Check your Face ID Settings 
Always ensure that the Face ID feature has been set to do a face unlock. There are times that this can be neglected or has been changed accidentally.
Access Settings from the Home screen.
Go to and select Face ID & Passcode.
Make sure that Face ID is set up and that the features you're trying to use Face ID with are turned on. For example, if you want to unlock your phone using the Face ID, the iPhone unlock option should be enabled.
Third Solution: Make sure that the Depth Sensor is Clean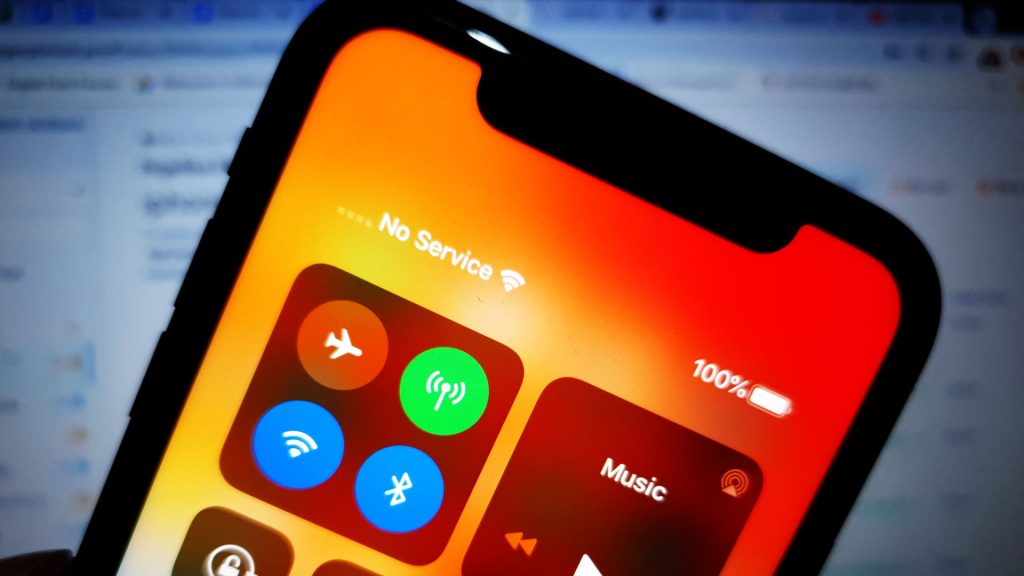 Dirty screens can also hinder the face ID functionality on your iPhone 12. The depth sensor is located near the front facing camera. Ensure that it is free from dirt or dust. Wipe it gently with a clean cloth. If you are using a screen protector, ensure that it is not broken and is installed correctly.
Also ensure that nothing is covering your face. If you are using face masks, remove them as the Face ID won't work if there is anything covering your mouth and nose. Sunglasses can also affect the feature. It could block the infrared light used by the TrueDepth camera.
Fourth Solution:  Reset your iPhone 12
Restarting the device often resolves several phone issues in an instant. This process may sound simple and some people often neglect performing this process and they tend to skip it. If you haven't tried it yet, follow the steps below.
Soft reset:
Press and hold the Power/Side button and either of the Volume buttons simultaneously for a few seconds.
Release both buttons once the Slide to Power off prompt appears on the screen.
Drag the Power off slider to the right to turn off your phone.
After 30 seconds, press and hold the Power/Side button again until you see the Apple logo.
Force restart:
Press and release the Volume Up button quickly.
Press and release the Volume Down button quickly.
Lastly, press and hold the Side button for a few seconds until you see the Apple logo.
Both methods provide the same benefits and there's no harm in trying them.
Fifth Solution: Set an Alternate Face ID Appearance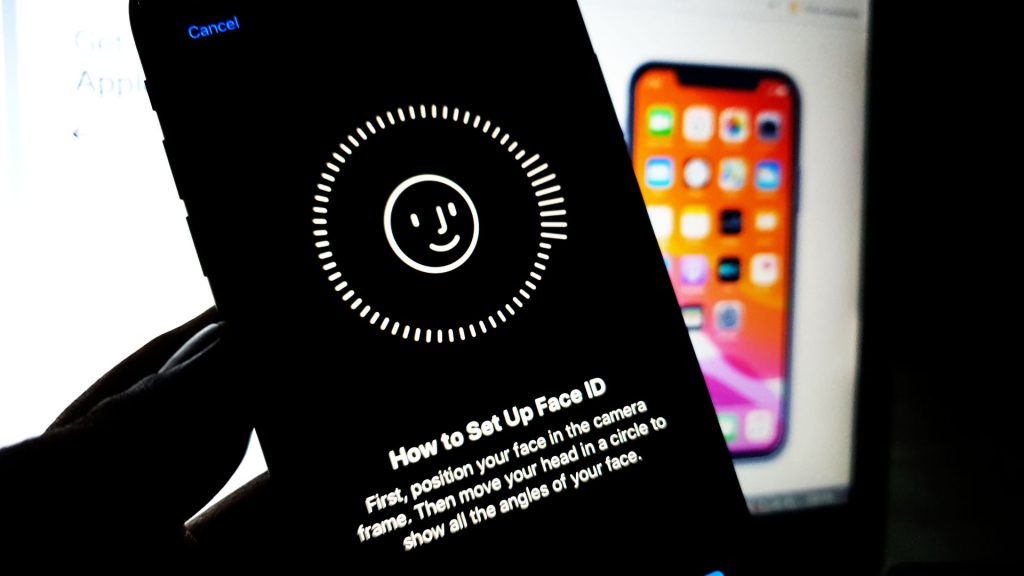 As you use Face ID, it learns continuously along with the changes. Setting up an alternate appearance is recommended, especially if you have different looks on your face. Just remove anything that may cover your face like face masks as the Face ID won't recognize them.
Access Settings > Face ID & Passcode. Enter your passcode if prompted.
Tap on Set Up an Alternate Appearance.
Look straight into your iPhone or iPad and place your face inside the frame.
Gently move your head to complete the circle. If you're unable to move your head, tap Accessibility Options.
When you finish the first Face ID scan, tap Continue.
Gently move your head to complete the circle for a second time.
When Face ID setup is complete, tap Done.
If that did not resolve the issue, you may need to delete your saved Face ID and set up a new one. Just go to Settings > Face ID & Passcode and tap Reset Face ID. Then tap Set up Face ID to set it up again.
Still Having an iPhone 12 Face ID Not Working
If those solutions did not fix the problem, you may need to restore your iPhone via recovery mode. This is an advanced solution intended to cater software glitches on iOS. To carry out this process, you'll need to prepare a Mac or Windows computer with the latest iTunes installed. Also ensure that your computer runs on the latest operating system that is compatible with your iPhone 12.
If all requirements are met, connect your device to the computer using the Apple-supplied USB/lightning cable. Then allow iTunes to sync with your iPhone and backup files, if possible. Once the backup is secured, follow these steps to put your iPhone 12 in recovery mode and then restore iOS in iTunes:
Press and release the Volume Up button quickly.
Press and release the Volume Down button quickly.
Then press and hold the Power/Side button once prompted with Connect to iTunes screen. Do not release the button when the Apple logo appears as you will need to enter recovery mode state.
Once you enter the recovery mode, you'll see either Update or Restore option.
Select Restore if you want to reinstall and download iOS on your device without erasing data.
Do not disconnect your phone and keep it connected until the entire restore process is finished.
If the issue persists, you may need to contact Apple support for further assistance. Just inform them about the procedures that you've performed already.
For other concerns, you can also visit our Youtube channel. We offer a variety of troubleshooting videos that you can reference for the issue. Just don't forget to like the videos and subscribe to our channel. Thank you.