In this post, I'll guide you on how to properly fix an iPhone 12 email setup error. The steps are easy to follow. So if you're having this kind of problem, read further and find out how.
The iPhone's built-in mail app is one of the greatest services an iPhone 12 could offer, but that's not always the case. There are issues that could occur any time. Connection problems may eventually lead to services like email setup to act up and this could also be an annoying experience.
How To Rectify Connection Problems on iPhone 12 Email Setup
When you're having a hard time setting up an email due to errors on your iPhone 12, make sure that the internet connection is running fine and stable. Bad internet connection can prolong the server's communication and may result in relevant symptoms to occur. If you are using mobile data, try switching to a more stable WiFi internet connection.
Follow these steps if the issue is still ongoing after checking your internet connection and verifying that is good and stable. Always attempt to set up your email after each procedure to check if the problem has been fixed already. Just ensure that your iPhone is connected to the internet.
First Solution: Check for App Updates and iOS Update on your iPhone 12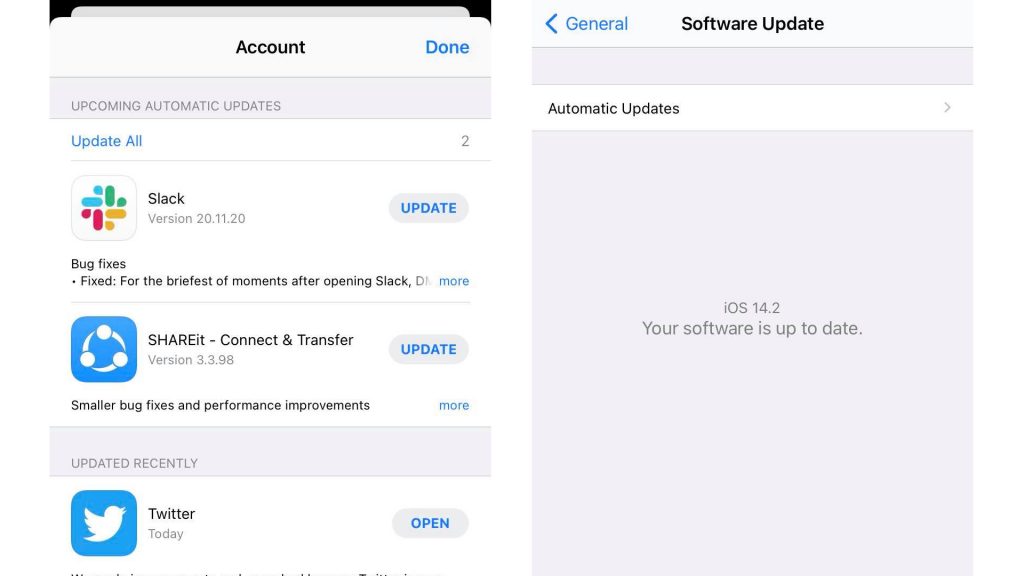 This step should be done first as there might be an update that will fix the email setup error on your iPhone. Both app updates and software updates are essential for your phone to work properly and more efficiently. They contain necessary improvements and fixes to reported errors.
To check for app updates:
From the Home screen, tap on App Store to open it.
Tap on Today tab at the bottom-left corner.
Then tap on the user profile icon on the top right corner of the screen.
You should see the account details.
Scroll down to the Available Updates section.
Tap on Update next to the app to update individual apps.
Tap on Update All to update all apps simultaneously.
To check for software update:
Open Settings app from your Home screen.
Go to and tap on General.
Select Software Update.
Wait for the phone to check for updates. If there's an available update, tap on Download and Install. If there's none, then most probably your iOS is up-to-date.
Second Solution: Restart your iPhone 12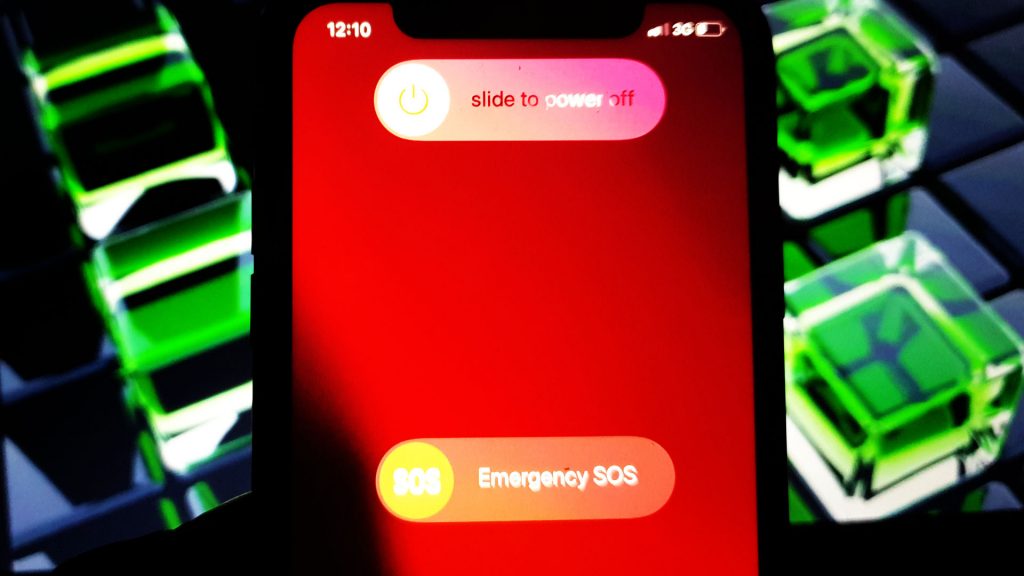 After installing the updates, your next step is to restart your iPhone. This is essential to clear your phone's RAM and refresh its system. It could also help in removing glitches, like the email setup error, that have been accumulated while the phone is running.
Your first move is a soft reset:
Press and hold the Power/Side button and either of the Volume buttons simultaneously for a few seconds.
Release both buttons once the Slide to Power off prompt appears on the screen.
Drag the Power off slider to the right to turn off your phone.
After 30 seconds, press and hold the Power/Side button again until you see the Apple logo.
The other process is a force restart:
Press and release the Volume Up button quickly.
Press and release the Volume Down button quickly.
Lastly, press and hold the Side button for a few seconds until you see the Apple logo.
These reset processes will provide the same benefits. Their only difference is the execution of the steps. Force restart is best for frozen screens or unresponsive iPhone.
Third Solution: Enable and Disable Airplane Mode on your iPhone 12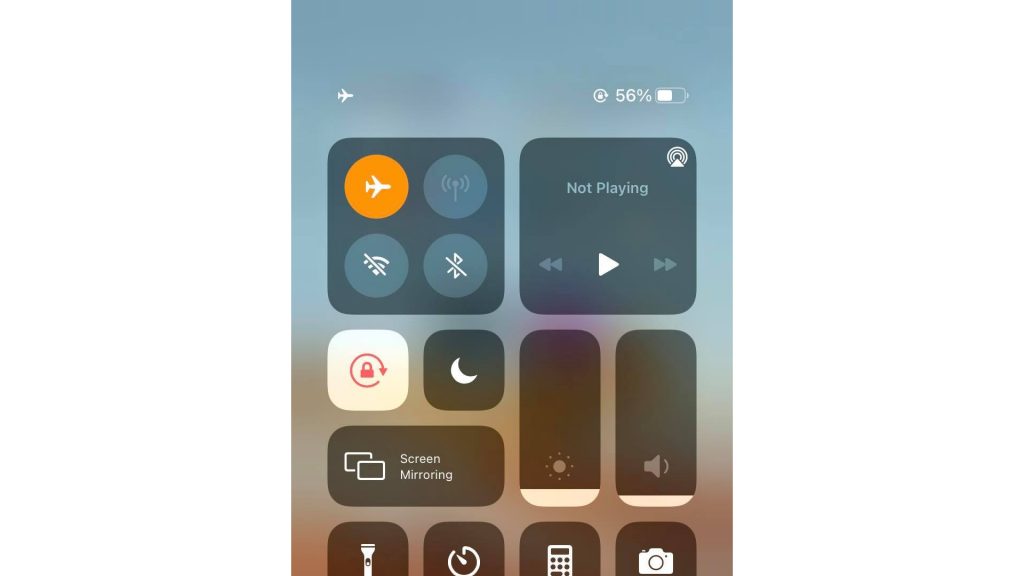 Cutting off the phone's wireless connections thru airplane mode could do wonders in fixing connectivity-related problems. If the iPhone 12 email setup error is caused by a minor connection glitch, this could be the perfect solution for that problem.
Access Settings from the Home screen.
Check Airplane mode. If toggle is currently turned on, tap on it to switch it off. If not, tap the toggle to turn it on.
While the Airplane mode is enabled, perform a soft reset on your device.
Wait for your phone to go back online after the reset then access Settings > Airplane mode. Tap the switch to disable the feature.
Fourth Solution: Delete and Re-add your Email Account on your iPhone 12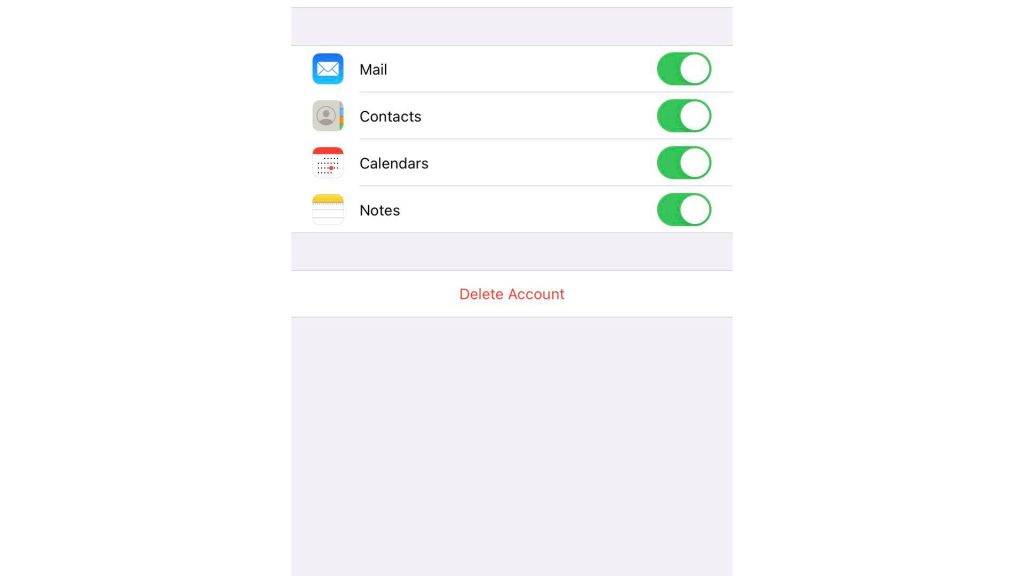 If you are setting up an email account for the first time and there is no existing email on your iPhone, skip this step. Performing this procedure on iPhone's with existing email accounts will remove the probability of conflicts due to incompatibility problems that may have been hindering you to successfully set up an email account.
Access Settings from the Home screen.
Tap on Mail. 
Select Accounts. 
Tap the email account you wish to delete then select Delete account to continue.
If prompted, select Delete account or Delete from my iPhone to confirm. 
After deleting your email account, reboot your device then retry setting up your email account with the steps below:
From the Home screen, access Settings. 
Select Mail then tap on the Add Account option. 
Select your email provider.
Type in the correct information for your email address and password then select Next to continue.
Once verified by the Mail app, select the information from your email account that you want to sync on your iPhone like Contacts and Calendars.
Select Save.
Fifth Solution: Reset Network Settings on your iPhone 12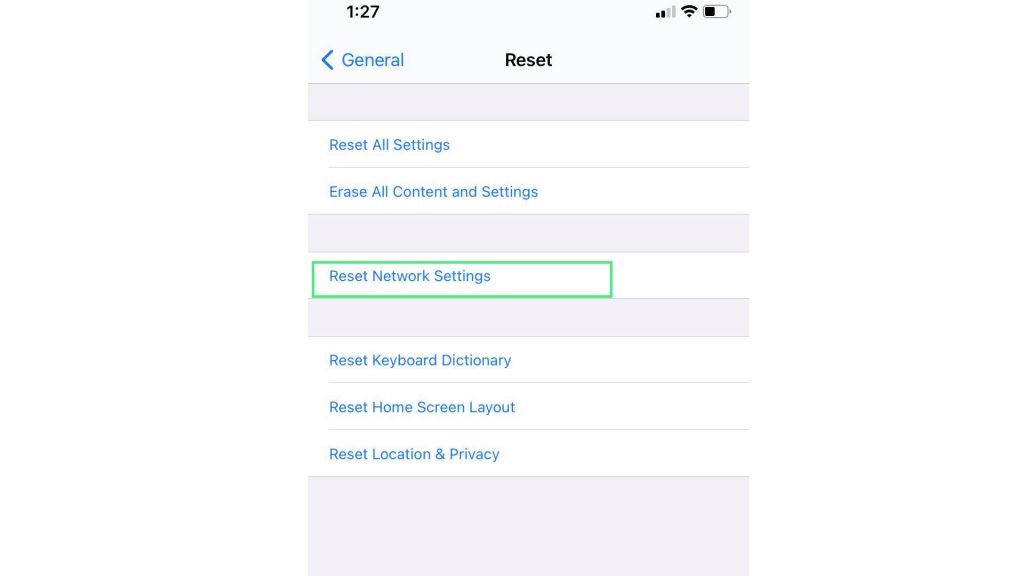 Since network problems are the main cause of why you'll encounter a setup error on your iPhone, it is best to remove discrepancies caused by invalid network configurations. This process will revert the iPhone's network settings to their default values and options and will not affect any personal information.
Access Settings from the Home screen.
Tap General.
Scroll down to and then select Reset.
Tap the Reset Network Settings option.
Enter your device passcode once prompted.
Then tap to confirm network settings reset.
Set up your WiFi and APNs after the process if you need to as they have been reverted to their default configurations.
Sixth Solution: Factory Reset your iPhone 12
This is your last option if all else fails and setting up an email on your iPhone 12 still encounters an error up to this point. This will delete all contents on your iPhone, including those stagnant bugs and glitches that may have been causing the problem on your device.
Access Settings from the Home screen.
Tap General.
Scroll down to and then select Reset.
Tap the Erase all contents and settings option.
Enter your device passcode once prompted.
Then tap to confirm all settings reset.
Still Having an Email Setup Error on your iPhone 12
If the problem persists after following the procedures above, it is time to contact your email provider for further assistance. This could be an error with their server that's preventing you to set up an email account on your iPhone 12.
You can also contact Apple support for additional information as they could give you some official recommendations on how to dwell with this type of issue on your device.
Do you have any other issues on your phone? Why not explore our Youtube channel for some great troubleshooting videos? Feel free to subscribe and don't forget to like the videos. Thank you.