Putting an iPhone in recovery mode is just a matter of executing the correct key combinations. Although the steps in entering recovery mode vary depending on the iPhone model in use, the entire process should be swift and straightforward unless you just made a switch and still trying to familiarize the iOS interface. Aside from familiarity, there are also other factors that can complicate the simple process of booting an iPhone in recovery mode. If you own and iPhone 11 and are having trouble switching to a recovery stage, this post highlights some simple procedures for you to eliminate software-related causes. Read on to find out how to deal with iPhone 11 recovery mode issues.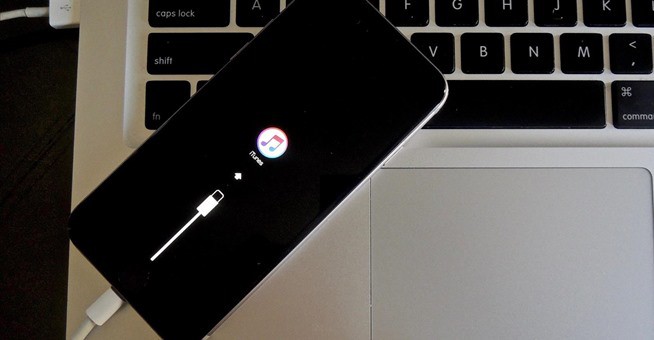 When to put your iPhone 11 in recovery mode?
The following are common instances when you would need to put your iPhone in recovery mode:
When you're locked out of your iPhone. This is when you consecutively entered an incorrect passcode and thereby resulted in your iPhone disabled.
When dealing with recurring system issues that could not be resolved by standard solutions even a factory reset.
When your iPhone gets stuck on the Apple logo, black screen, blank screen, blue screen or any other display issues that are software-related.
When restoring your iPhone from a previous backup. This is usually what most people do if they ended up facing adverse, recurring symptoms from an iOS update installation.
Apparently, these are critical reasons and hence adequate reasons for  you to solve the problem. To start off, let's try to determine the underlying causes.
Possible causes of recovery mode issues on your iPhone 11
Both software and hardware aspects of your iOS device and the computer in use must be scrutinized when dealing with iPhone problems concerning recovery mode.
System issues.
Random system errors on the iPhone and minor in-app problems on iTunes could likely be the underlying cause, given that what you've got is a new device. Other factors to consider ruling out are software-related issues on the computer in use. Making adjustments to your computer's security software or firewall settings may also be necessary to ensure that none of these tools is blocking the connection between your iOS device and iTunes.
Hardware damage.
A faulty USB connector or damaged port on the phone or computer may also be the main reason why your iPhone couldn't establish proper connection with iTunes and thus unable to boot in recovery mode.
Troubleshooting recovery mode issues on your iPhone 11
Before moving further, start by reviewing how you attempt to enter recovery mode on your iPhone 11. Many people, especially those who are still new to iOS will have a hard time putting their iOS devices in recovery mode because they couldn't seem to press the right key combinations. You can refer to a step-by-step guide on how to put an iPhone 11 in recovery mode by following the link below this post.
If you're certain that you're pressing the correct buttons and doing the right thing but for some reason, you still couldn't enter recovery mode, then you can start ruling out common software-related factors. Simply follow these subsequent methods.
First solution: Restart your iPhone 11 and computer.
Various types of software issues can be resolved by a restart. That notion applies to both your iPhone and the computer system. If this is the first time you run into some issues when using recovery mode, it's probably just due to some random system errors on either the iPhone or the computer in use. Thus, performing a soft reset on your iPhone 11 and restart on your computer is the first suggested solution you should try on. Just refer to these steps:
Press and hold the Power button and either Volume buttons of your iPhone for a few seconds.
Release the buttons when the power off slider appears.
Drag the slider to the right to power off your device.
After 30 seconds, press and hold the Power button again until the phone restarts.
On your computer, just follow the standard process in restarting through Start or Apple menu or use the equivalent key combinations or shortcut keys.
Second solution: Disable restrictions on your iPhone 11.
If restrictions are enabled on your iPhone, there's a tendency for it to block or restrict iTunes services and thus could be the main reason why you're facing errors when trying to restore your device in recovery mode. To rule this out, follow these steps to temporarily disable restrictions for iTunes on your iPhone 11:
From the Home screen, tap Settings.
Tap Screen Time.
Scroll to Privacy & Content Restrictions then enter the passcode if prompted.
Tap the switch to turn off Privacy & Content Restrictions or make some adjustments to lift restrictions for iTunes.
Restart your iPhone after making necessary changes to its restrictions and then retry connecting it to the computer and see if it's already able to boot in recovery mode.
Third solution: Update your iPhone 11 software to the latest iOS version available.
Software updates released by Apple usually contain bug fixes or patch codes that are programmed to eliminate stubborn iOS bugs affecting various iOS devices. Viewing these updates is fairly easy for as long as your iPhone doesn't have any trouble going online.
To check for new iOS update, just head over to  your phone Settings-> General-> Software Update menu.
You will see a notification containing the details of the new update (if a new iOS version is available). To download and install the update file, simply follow the onscreen prompts.
Fourth solution: End iTunes and other running programs on your computer.
Minor software issues on the computer, particularly those affecting iTunes can also hinder the mode switching process and thereby results in some errors loading up recovery mode. To clear these out, ending and restarting the program (iTunes) on your computer can help.
In Windows, this is carried out using the End All program command on the Taskbar. In Mac computers, you can use the Force Quit command from the Apple menu or use the equivalent shortcut keys.
Also consider ending all other running programs to prevent any of them from interfering with iTunes the next time you run it.
Fifth solution: Update iTunes to the latest version, if available.
It is also important to keep iTunes up to date. The use of outdated version of iTunes may also cause some system conflicts and trigger errors when using recovery mode.
On Windows, you can update iTunes with these steps:
Open iTunes on the computer.
Click the iTunes menu bar then click Help.
Select the option to Check for Updates.
Download the iTunes update, if available.
On a Mac computer, you can get the latest version of iTunes by launching the App Store and then click on Updates. If updates are available, just click Install.
On a Mac computer running the latest macOS Catalina platform, you will need to use Finder app instead of iTunes.
Sixth solution: Disable any security software on your computer.
Anti-virus software and firewall installed on your computer are also among the possible culprits. When these tools are activated, there's a good chance that they would interfere or block your iOS device from accessing the system or connecting to iTunes. Thus, relevant services like a recovery mode restore wouldn't be possible. To clear this out, try to disable any security software from your computer, temporarily. Then try to see if that solves the problem.
What to do if your iPhone 11 is still having recovery mode issues?
Also consider your computer's driver. If you're using a Windows computer, installing Apple iPhone driver would be necessary to let your computer recognize your iPhone. To check if the required driver is installed, launch the Device Manager on your computer then expand the Portable Devices section. If Apple iPhone is in the list, it means that you've got the required driver installed. In that case, try to update or reinstall the driver. This is usually needed if the driver is corrupted.
If all else failed to solve the problem, you should try ruling out hardware-related issues next. Using a different cable or plugging your iPhone cable to another USB port on the computer can help. Or you could also seek further recommendations from Apple Support (if you're using a Mac) or Microsoft Support (if you're using a Windows computer).