When your iOS device succumbs to internet problems, it could endure different symptoms from slow internet browsing to no internet connection at all. There are also instances when your phone experience random to frequent Wi-Fi drops or intermittent connection to the internet. Various factors can trigger these symptoms to show up on your iPhone. In most cases, the underlying causes are network outages. That makes internet problems somehow inevitable. Tackled in this post is a relevant issue on the iPhone XS after installing the recently rolled iOS 13.3 update. Read on to find out how to deal with a post-iOS update slow browsing problem on your iPhone XS.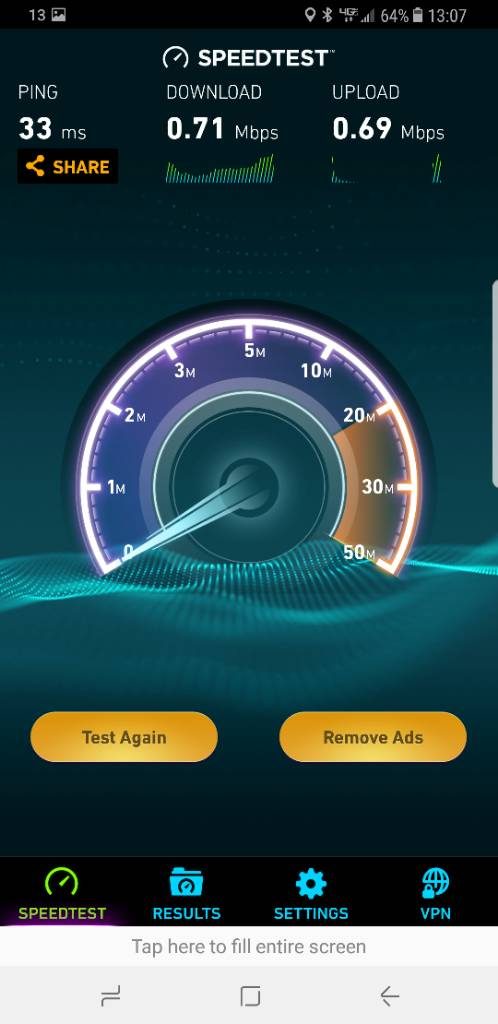 Possible causes 
Aside from iOS bugs, there are also other factors that you should consider looking into when dealing with slow internet browsing issues on  your iPhone XS. Among them is your account status. If you're on cellular data, your internet connection may be throttled, especially if you've already exceeded the data limit. As a result, your internet slows down. But this isn't likely the case if you're subscribed to a post-paid or wireless plan. Nonetheless, that would still depend on the terms and conditions imposed by your carrier.
Other factors to eliminate:
Software-related issues like a problematic browser in use, data corruption affecting the iPhone XS internet system, and iOS bugs are also other possible causes to eliminate. Random firmware crashes on the network device can also be the root cause of the problem. In worst cases, internet problems like slow browsing can be attributed to hardware damage on either the network device or your iPhone. 
That being said, both software and hardware components must be scrutinized when dealing with relevant issues. Before rushing to a service center, I've mapped a few simple yet very effective solutions for you to try on. Keep scrolling for more detailed slow internet browsing solutions for your iPhone XS.
Recommended potential solutions
To test your iPhone XS internet speed, you can use free online resources such as fast.com and speedtest.net application. If the speed test results in average or more than half of the actual data speed provisioned on your account, it's an indication that you're getting the right internet speed. It's usually a bit lower than the actual speed you are subscribed to but it should be closer.
Before troubleshooting, make sure that your iPhone is close to where modem or router is. The farther your phone is from the network device, the weaker the signal it gets. As a result, the internet connection is either very slow or intermittent. To rule out proximity issues, stay close to the wireless router or modem while performing the following procedures.
ALSO READ: Common iPhone XS Problems and Solutions
First solution: Power cycle or reboot the modem/router.
The very first, if not the last potential solution most internet support people usually give you is the so-called power cycle on the modem or router. It works similar to a soft reset on the phone when it comes to resolving minor issues including post-update internet symptoms. This however can only be done if you can access the modem or router at the moment. Just follow these steps:
Find the power button/switch on the network device then press and hold on it until the device powers off.

While powered off, unplug its AC adapter from the power source and keep it that way for about 30 seconds up to 1 minute.

After the elapsed time, plug it back into the power source then turn it on again.
The network device will then initialize its start-up sequence. Just wait until all the light indicators become stable. Also make sure that the Wi-Fi indicator appears green. Any red light indicators on the modem or router usually denotes a problem that requires immediate solution. Otherwise, internet connectivity issues will occur on all connected devices.
Second solution: Reboot or soft reset.
Minor internet problems can also be remedied by a soft reset or reboot on your iPhone. This is one of the main reasons why it is highly recommended to reboot your device after installing new updates. Thus, follow these steps to soft reset or reboot your iPhone XS if you haven't already:
Press and hold both the Side button and Volume Up button for a few seconds.

Release both buttons when the Slide to Power off bar appears.

Swipe or drag the bar to turn your device off.

After about 30 seconds, press and hold the Side button and then release when the Apple logo appears.
Wait until the device is finished rebooting and then reconnects to the Wi-Fi network. Once it's connected, test your internet speed to see if it's already improving.
Clear browser cache and cookies
If you are using Safari as your browser, slow browsing issues can potentially be remedied by clearing the browser's cache and internet cookies. This is usually what's needed if corrupted temporary internet files are piled up in the browser app's cache. Just follow these steps to history, cache and cookies on your iPhone Xs Safari app:
Tap Settings from the Home screen.

Select Safari.

Tap the option to Clear History and Website Data.

To clear cookies without deleting browsing history, do these instead:

Tap Settings from the Home screen.

Select Safari.

Tap Advanced.

Tap Website Data.

Select the option to Remove All Website Data.
After clearing cache and internet data, quit Safari and then re-launch it to test and see if your browsing speed has improved.
Third solution: Turn Wi-Fi feature off and on.
Restarting your phone's wireless features is also another simple solution to consider. Doing so can help rectify minor wifi issues on your iPhone including those triggered by the recent system update. There are many different ways for you to do this. You can use the Wi-Fi toggle, use the Airplane Mode trick, or reset the network settings on your iPhone. To restart your iPhone XS Wi-Fi feature through the Wi-Fi toggle, simply follow these steps:
From the Home screen, tap Settings.

Select Wi-Fi.

Toggle the Wi-Fi switch to turn the feature OFF.

After a few seconds, toggle the switch again to turn Wi-Fi back on.
To restart your phone's wireless features and eliminate any transpiring wifi errors that caused slow internet browsing issue, you can use the Airplane mode trick. Here's how it's done:
From the Home screen, tap Settings.

Scroll down and tap on Airplane Mode.

Toggle the Airplane Mode switch to turn the feature ON. Doing so disables your iPhone XS wireless radios and associated features like Wi-Fi and Bluetooth. 

While Airplane Mode is turned on, reboot or soft reset your device to clear out network cache.

After it reboots, go back to Settings-> Airplane Mode menu.

Then toggle the Airplane Mode switch to turn it OFF again.
It would take a few seconds for your iPhone to re-establish wireless signal. Also consider checking on the Wi-Fi switch to ensure that it's turned on. If it's not, then just toggle to turn it on.
Reconnect to your Wi-Fi network then launch your browser to test your internet speed.
Fourth solution: Delete and re-add Wi-Fi network on your iPhone XS.
Some updates would ruined your network settings and thereby caused your iPhon XS Wi-Fi network to become corrupted. As a result, various types of internet problems including slow internet or intermittent connection would instigate. To deal with internet symptoms that are attributed to a corrupted Wi-Fi network, forgetting the network is needed. Doing so will remove the problematic network from your device and lets you set up a new one. Just follow these steps to get this done:
Navigate to your iPhone Settings-> Wi-Fi menu then make sure that the Wi-Fi switch is turned on.

Scroll down to the list of available Wi-Fi networks and then select the network that your iPhone is connected to.

Tap the information "i" icon next to the name of the selected Wi-Fi network.

Then tap the option to Forget this Network.

If prompted, tap Forget Network to confirm network deletion. The network will then be removed from the list. 

Repeat the same steps to forget other unused networks to prevent any of them from causing conflicts with the network in use.

After forgetting the Wi-Fi network, turn OFF the Wi-Fi switch then restart your iPhone to clear its network cache. 

As soon as it reboots, go back to Settings-> Wi-Fi menu then re-enable the Wi-Fi switch to view the list of available Wi-Fi networks. 

Select your preferred Wi-Fi network then tap Join or Connect.

If prompted, enter the correct network password to proceed.
Wait for your device to successfully connect to the Wi-Fi network and then check your browsing speed again to see if it's already within the accepted range.
Fifth solution: Update carrier settings.
Carrier settings updates may also contain the required fix for your iPhone's internet browsing issues. These updates are created and rolled out by your network service provider for network system enhancements, network stability and security. If your browser is still able to connect, you can promptly check for new carrier updates by heading to Settings-> General-> About menu. If a new carrier settings update is available, you will see a notification containing the details of the update. Just follow the given instructions to download and install the update on your iPhone. 
Meanwhile, if your internet is very slow to the point that websites and pages couldn't load up completely, you can use iTunes to manually check and update carrier settings on your iPhone XS. Just follow these steps:
Connect your iOS device to the computer and then open iTunes. Be sure to use the latest version of iTunes app to avoid bumping into some system conflicts.

Wait for your device to sync and back up with iTunes.

Click to select your iPhone when it appears in iTunes.

Navigate to the Summary section and then hold down the Shift key on the keyboard and click Check for Update. Doing so will prompt iTunes to install an iOS image (*.ipsw).

Change the file type to iPhone/iPad Carrier Configuration File (*.ipcc).
Wait until the update is finished and then restart your phone to implement the new settings changes. Your iPhone's carrier settings should then be up to date.
Still facing slow internet browsing on your iPhone XS?
For more advanced troubleshooting methods and deal with complex internet errors that might have slowed down your iPhone's internet connection, contact your internet service provider. They've got a dedicated tool to troubleshoot and resolve slow internet browsing issues including post-update symptoms using advanced commands. If you suspect that the problem is due to a faulty network device, then you can ask your service provider to reset or do some remote modem/router reprovisioning. Just let them know exactly how the problem started and what you've done on your end so far, in an attempt to fix the problem.
Alternatively, you can escalate the problem straight to Apple Support for further recommendations. This is also important given that the slow internet problem instigated on your iPhone XS after the recent iOS update installation.
ALSO READ: How to deal with slow browsing issue on iPhone XR