You can block calls on your iPhone directly from the Blocked and from the Do Not Disturb functions. If you are receiving unwanted calls from different individuals, scroll down and be guided.
If you are tired of getting calls from telemarketers or from people you don't want to talk to, you don't need to answer their calls and ask them to not call your number again. Instead, you can simply block their numbers. Here's how:
There are 2 different features that can block calls on the iPhone 6s:
-The Do Not Disturb function. This redirects all calls to voicemail and mutes all notifications (SMS, Facebook, etc.)
-The other function is "Blocked" where you can block calls, texts and FaceTime from a specific contact.
To block calls from a specific number:
Make sure you have that number added in your contact list first, then go to Settings > Phone > Blocked

Tap on Add New to add a number to your block list.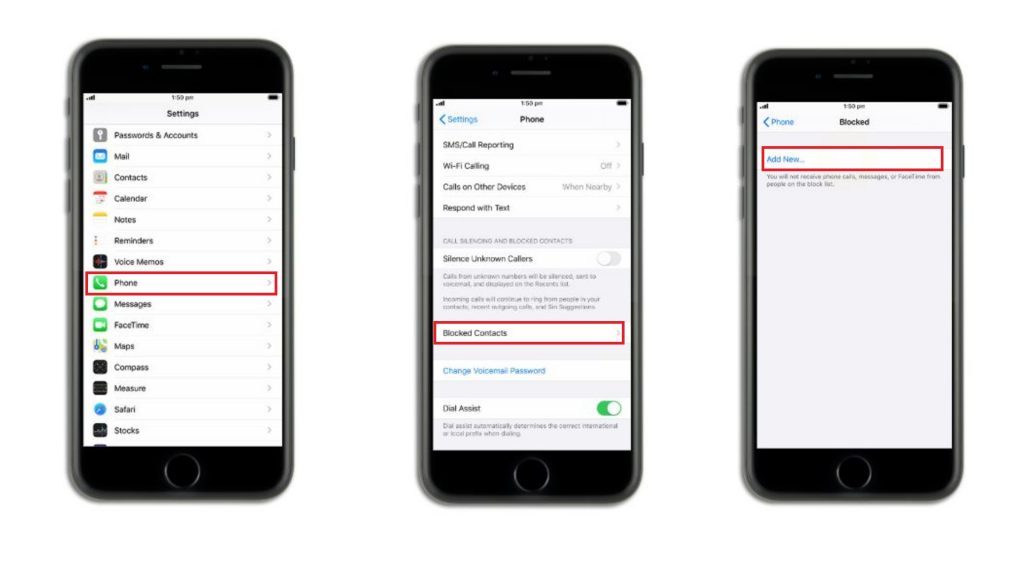 Once a contact is blocked, you will no longer receive calls, messages, and FaceTime from these individuals.
Block All Calls From All Numbers:
Meanwhile, if you don't want to receive calls on your iPhone, do these steps:
Go to Settings > Do Not Disturb

Turn on "Manual". You can also turn on "Scheduled" if you want to block all calls at specific times automatically.

Note: Make sure you turn off Manual when you want to receive calls again.
If you are still receiving calls after customizing your phone's settings using the steps provided above, feel free to visit our Help Guide page. We have published articles that contain solutions to regular issues. You can also check our YouTube channel to find more video tutorials and troubleshooting guides for smartphones. Click this link and don't forget to subscribe. Thank you for reading!