Let's find out how we can fix an iPhone 12 overheating issue on this post. I will provide some simple solutions that are proven effective in dealing with such issues. If you recently bought an iPhone 12 but the temperature is abnormally high and a prompt appears on the screen, feel free to read further.
iPhones are designed to work best when it's between 0°c and 35°c temperature. However, you may experience some irregularities with the phone's temperature upon playing extensive games or when using the phone under direct sunlight.
Is my iPhone 12 Overheating or Just Getting Warmer?
There's a big difference between warm and overheating. If you are using the phone normally, you might notice that it will slightly get warmer and is still tolerable. Overheating, on the other hand, is way too hot to handle and a temperature warning will usually flash on your phone's screen.
Remember that if you will continually use the phone while it is overheating, it may result in a more serious damage. If you are getting a prompt about high temperature on your iPhone 12, let it cool down by turning it off for a few minutes. You can also remove its case, if there's any. If it keeps on overheating, here's how you can deal with the issue:
First solution: Force Restart your iPhone
Performing a force restart on your iPhone should be done regularly. Aside from clearing the phone's RAM and improving its performance, it is also effective in eliminating rogue apps that may have been acting up and causes your phone's temperature to rise.
Press and release the Volume Up button quickly.
Press and release the Volume Down button quickly.
Lastly, press and hold the Side button for a few seconds until you see the Apple logo.
After performing a force restart, use your phone normally and monitor if the overheating prompt still appears or if the phone itself is overheating. 
Second Solution: Restrict Background Apps Refresh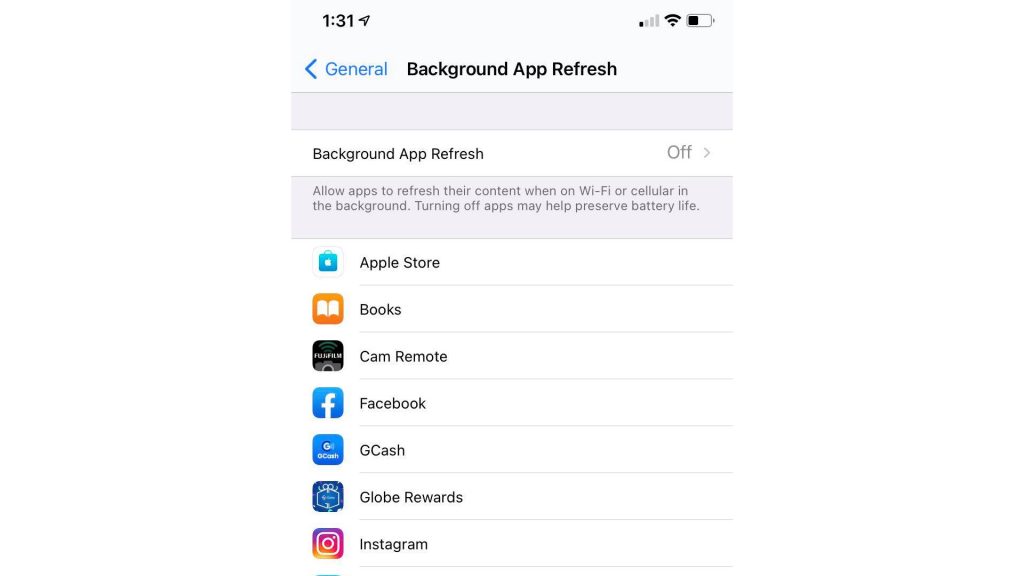 If your iPhone regularly feels hot to the touch, the phone's system might have been overworked due to the constant app refresh. Background App Refresh is an iPhone function that allows suspended apps to check for updates and new content while they're running in the background.
You have the option to turn this off and help your phone save some energy as well.
Access Settings from the Home screen.
Go to and tap on General.
Select the Background App Refresh option.
Tap on Background App Refresh and select your action. Select the Off option to disable the background app refresh on your iPhone 12.
It may also help if you'll turn off unused features like Bluetooth, Wi-Fi or Cellular data. Enable Airplane mode while not using your phone. It helps in improving the phone's performance and may help in cooling down the phone's temperature.
Third Solution: Update your Apps and iPhone's software.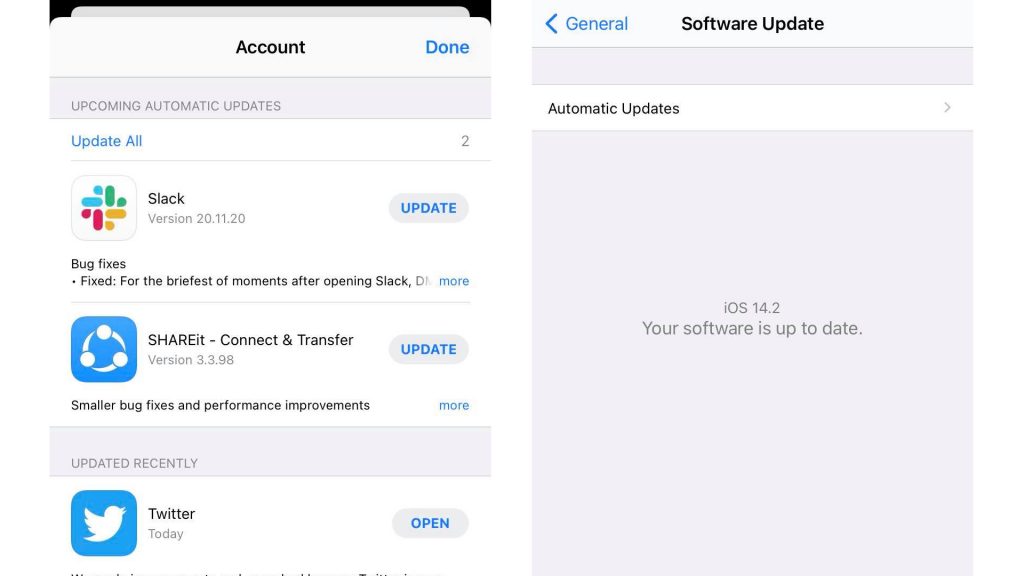 You should also make it a habit to always check for app updates and iOS updates. Having an updated version on both apps and the software could allow a more harmonious function on the phone's system. These updates are intended to improve the service and provide bug fixes.
To update the apps:
From the Home screen, tap on App Store to open it.
Tap on Today tab at the bottom-left corner.
Then tap on the user profile icon on the top right corner of the screen.
You should see the account details.
Scroll down to the Available Updates section.
Tap on Update next to the app to update individual apps.
Tap on Update All to update all apps simultaneously.
To check for software updates:
From the Home screen, open Settings app.
Tap on General.
Tap on Software Update.
Wait for the "Checking for Update" to finish.
Tap on Download and Install if available. If there is no software update available, that means your phone is up-to-date.
Fourth Solution: Reset All Settings on your iPhone 12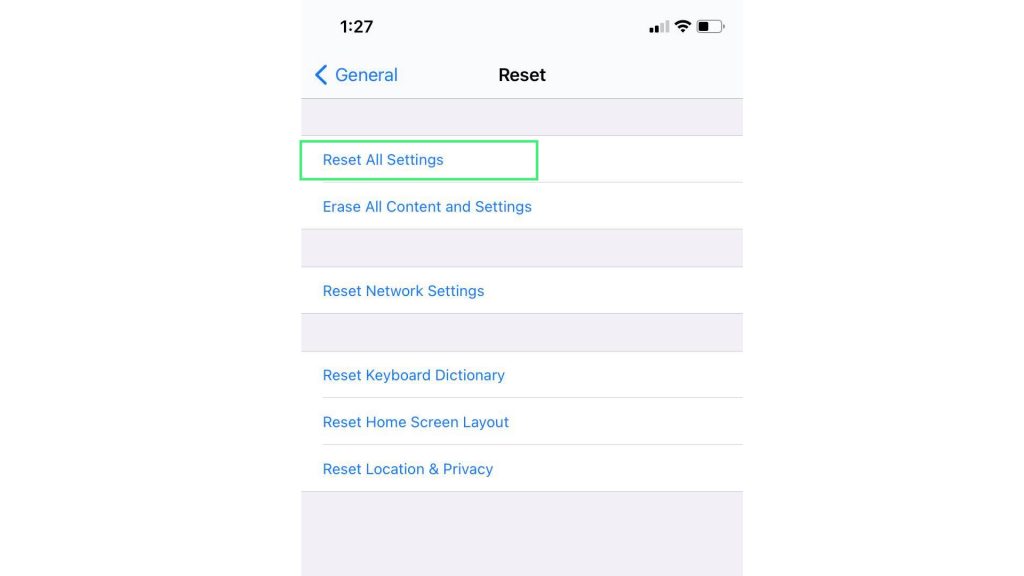 If there's no improvement on your device after performing those recommendations above, there might be some odd settings on your phone that's causing the temperature to rise. The only way to verify if that is the culprit is to revert all manually configured settings to their default values and options. This will not clear any personal data or information on your iPhone 12.
Access Settings from the Home screen.
Tap General.
Scroll down to and then select Reset.
Tap the Reset All Settings option.
Enter your device passcode once prompted.
Then tap to confirm all settings reset.
Fifth Solution: Perform a Recovery Mode Restore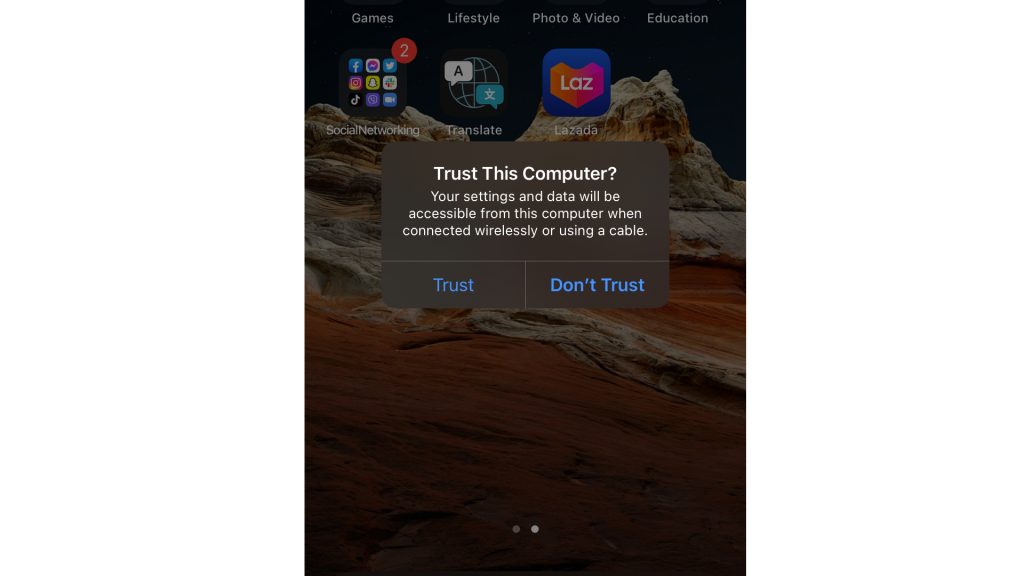 If all else fails, your last resort is to restore your device. This will clear all possibilities that the issue might be due to a rogue app, incorrect settings or simply a software error. You'll need to prepare a Mac or Windows computer with the latest iTunes installed. Also ensure that your computer runs on the latest operating system that is compatible with your iPhone.
If all requirements are met, connect your device to the computer using the Apple-supplied USB/lightning cable. Then allow iTunes to sync with your iPhone and backup files, if possible. Once the backup is secured, follow these steps to put your iPhone 12 in recovery mode and then restore iOS in iTunes:
Press and release the Volume Up button quickly.
Press and release the Volume Down button quickly.
Then press and hold the Power/Side button once prompted with Connect to iTunes screen. Do not release the button when the Apple logo appears as you will need to enter recovery mode state.
Once you enter the recovery mode, you'll see either Update or Restore option.
Select Restore if you want to reinstall and download iOS on your device without erasing data.
Do not disconnect your phone and keep it connected until the entire restore process is finished.
Still having an Overheating iPhone 12
Luck may not be always on our side and the overheating problem is still ongoing, despite the efforts that we have done. Having an abnormally hot iPhone 12 may have a battery issue or a hardware problem. It is time to get in touch with Apple support to see if they can resolve the problem.
Since the phone is quite new, warranty should be active and there's a great possibility that the phone will be replaced with a new one if they found out that it is a hardware defect that's causing the iPhone 12 overheating problem. 
Need other help? We have our Youtube channel for other troubleshooting guides and tech stuff. Feel free to visit it anytime. You can also subscribe to our channel. Thank you.