App crashes are one of the most common issues you might encounter from time to time. Even popular applications like Facebook has a tendency to stop working at some point.
While it can be very annoying, most of the time, crashing issues on apps aren't really that serious. In fact, you might only need to do a couple of procedures to make them work properly again.
Common causes why Facebook crashes
For you to be able to understand why such a problem occurs, we will try to look into the most common causes of the problem.
Minor app issue
Most of the time, app crashes are just due to minor issues with the app, which can easily be fixed.
In fact, you might be able to make Facebook work perfectly again by simply restarting it. It means you just have to force stop the app and then launch it again.
System glitches
Aside from minor app issues, it's also possible that your phone has encountered some issues with its firmware and affected some applications.
This, too, is not serious and can be fixed by simply refreshing the memory of your device.
Most of the time, a reboot will be enough to fix app crashes on any Android device and that might be the only thing you need to do to be able to use your phone smoothly again.
App server outage
Regardless of whether it's an outage or a schedule maintenance, the Facebook app will still not work properly.
In fact, all you can do in such a case is wait until the problem is fixed. After all, there's nothing much you can do if it's a server-related problem.
But you should know if that's the case so that you don't have to do all the hassle in troubleshooting your phone.
Aside from this, you must also make sure that you have a stable and fast Internet connection because facebook relies on it to download data on your device.
Corrupted app installation files
Another possibility that you have to rule out is that the installation files might have already been corrupted.
Such an issue can be fixed by simply uninstalling the app in question and then reinstalling it provided that the servers are fine and that you've already done the other basic troubleshooting.
Serious firmware issue
It is also possible that your iPhone 13 has some serious issues with its firmware. That's why it's very important that you check for a new iOS update and install it if possible.
But regardless of whether there is a new update or not, if the Facebook app continues to crash even after doing some troubleshooting procedures, then you have to reset your iPhone to fix it.
Fixing Facebook crashes on iPhone 13
Based on the possibilities cited above, here are the things you should do to try and fix the Facebook app that keeps crashing on an iPhone 13.
First solution: Force stop Facebook and reopen it
Before anything else, try to see if Facebook closes it's service the moment it crashes. There are times when an app just stops working but its service continues to run in the background that's why it won't open when you tap on its icon.
So here's what you should do about it:
Step 1: Swipe up from the bottom of the screen and stop in the middle.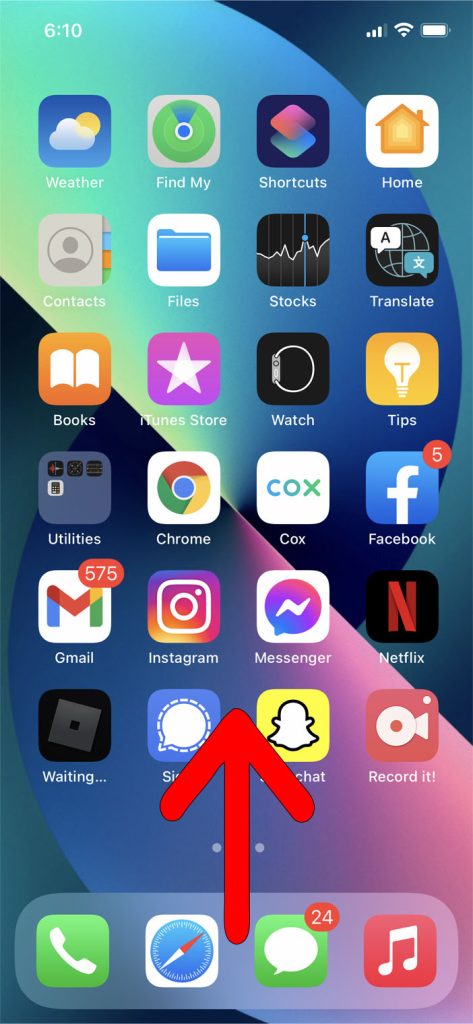 This will show you the apps that are still running in the background.
Step 2: If you see Facebook, swipe up on its preview to close it.
Do the same to other apps as well.
After doing that, go the screen where you can find the Facebook app icon and tap on it. Most of the time, the app will open but continue using it to know if it still crashes at some point.
Second solution: Force restart your iPhone
The next procedure you have to do to try and fix Facebook is the forced reboot. It's a simulated battery removal that will refresh your device's memory and reload all its apps and services.
Here's how you do it:
Step 1: Quickly press and release the Volume Up button, and then the Volume Down button.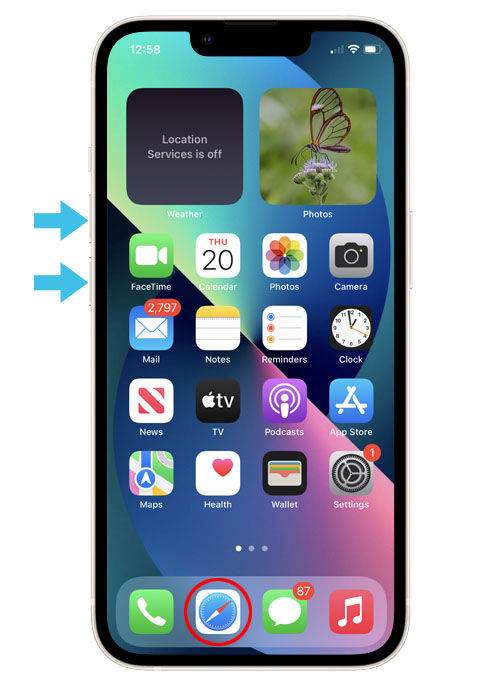 Step 2: Immediately after that, press and hold the Power key for 8 seconds.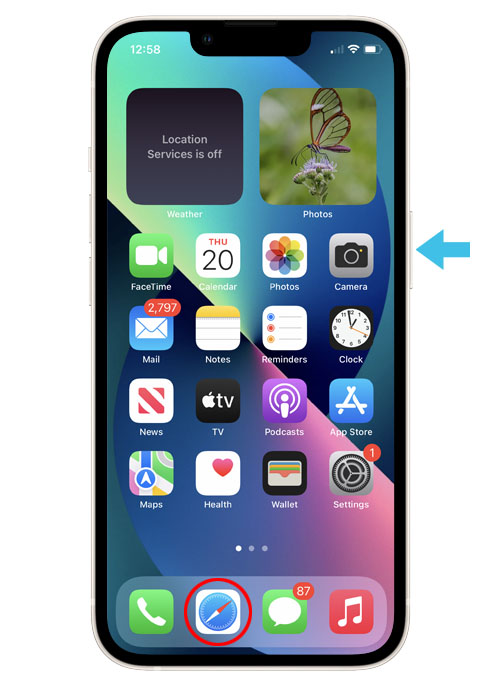 This will trigger your iPhone to shut down and turn back on.
Step 3: When the Apple logo appears, release the Power key and wait until the reboot is finished.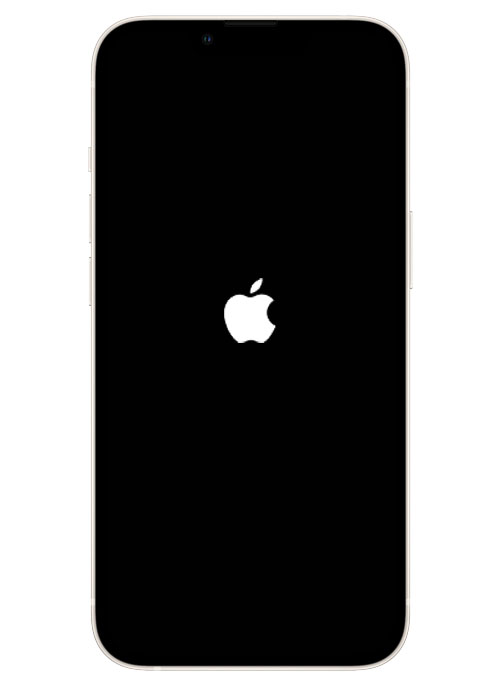 After the reboot, launch Facebook again to see if the problem is fixed.
Third solution: Check the server
If facebook is currently having some server issues, then that might be the reason why it keeps crashing.
So what you have to do next is to check if that's really the case so that you won't waste your time troubleshooting the app.
This is what you should do:
Step 1: Launch a web browser on your iPhone.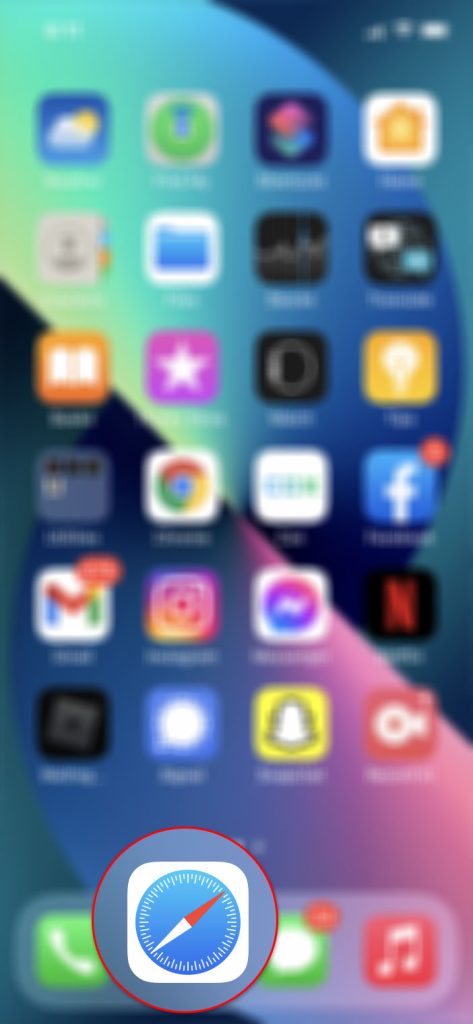 Step 2: Log on to DownDetector.com.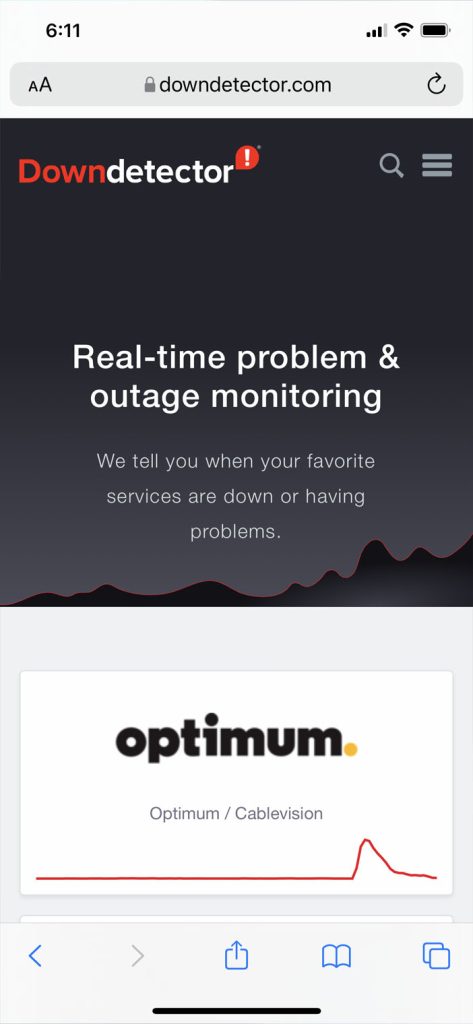 Step 3: Search for Facebook and tap on it once found.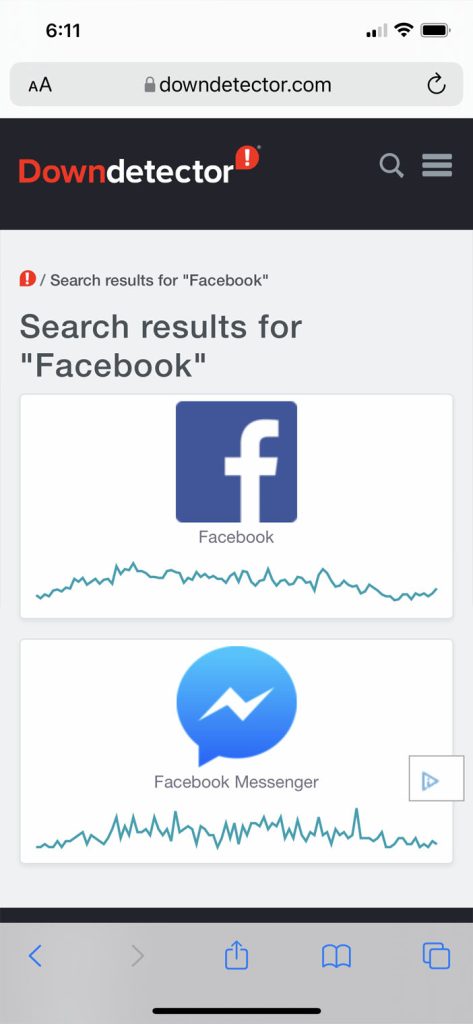 Step 4: Now try to see if many users have reported similar problems with yours.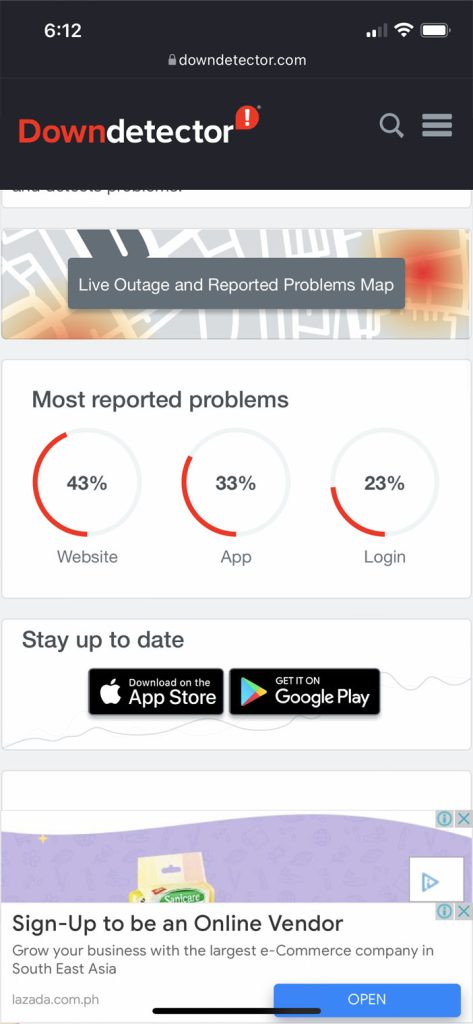 The most reported issues will determine if it's a widespread issue or not. If there are a lot of users having the same problem, then it's an issue with the server.
However, if there's only a few, then move on to the next solution.
Fourth solution: Uninstall Facebook and reinstall it
After doing the previous solutions and Facebook app crashing issue continues, then you have no other options but to reinstall Facebook app.
It is possible that its installation files have been corrupted and the best way to fix that is to delete them and download a fresh copy of facebook from the App store.
Step 1: To uninstall the app, go to the screen where its icon is located.
Step 2: Tap and hold on Facebook icon until the options menu shows.
Step 3: Tap Remove app, and then tap Delete App.
Step 4: Tap Delete to confirm you want to remove it.
Step 5: Once the app is uninstall, launch the App store.
Step 6: Search for Facebook and tap Get to redownload it.
Just wait until it's reinstalled and then try opening it. You will be prompted to login again, so do that and observe the app closely to know if the problem is fixed.
If the facebook app crashes even after this, then your next option is to factory reset your iPhone 13.
However, make sure to create a backup of your important files and data before that as they will be deleted.
If you badly need to access your account, then try using Facebook web version temporarily.
We hope that this troubleshooting guide can help you fix facebook keeps crashing on your iPhone 13.
Have a great day!