This post will walk you through activating the Galaxy One UI 4.0 temporary mute feature. Read on to learn how to enable temporary mute on Samsung Galaxy S21.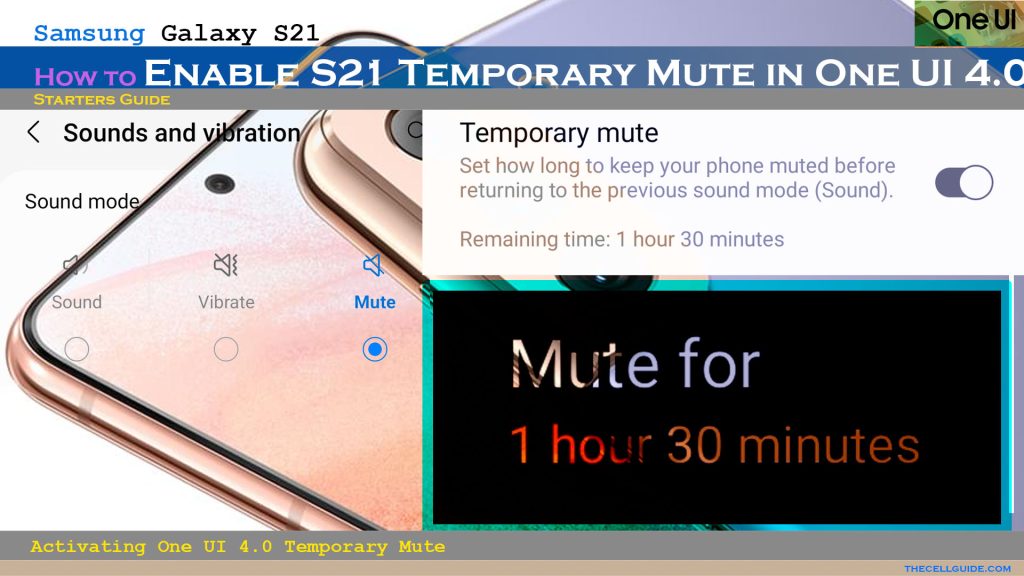 Need to silence your Samsung phone for a couple of hours or minutes without having to switch it to mute? If so, then you can make use of the latest One UI sound feature and set temporary mute on your Galaxy device.
Galaxy One UI 4.0 Temporary Mute option
Many people who put their phones on mute would forget to put them back on vibration or ring mode. As a result, they've missed some important alerts in the process. However, there are just certain instances wherein notification alerts from phone calls or messages must be foiled. Thankfully, modern smartphones are already delineated with more smart features to address specific user demands. And one of these features is the so-called temporary mute.
Originally introduced on Galaxy One UI 3.0 phones, Temporary Mute allows you to silence your device for 1 to 3 hours or on your preferred time.
To make use of this feature, you will need to manually enable it from the Settings menu of your phone. Once the specified mute time is complete, the device will revert back to vibrate or ring/sound mode.
If you're wondering how to access and activate this feature in One UI 4.0 particularly on the Galaxy S21 device, I've mapped out a step-by-step guide as follows.
Easy Steps to Enable Temporary Mute on Samsung Galaxy S21
The following steps are also applicable when activating the temporary mute option on other Samsung Galaxy phones that have the same One UI version with the S21 series.
Actual user interface may vary between device models and wireless service providers so some menu items may likewise differ slightly.
Feel free to start whenever you're all set to configure your phone's sound settings.
Step 1: To get started, open the Settings app menu by tapping on the Settings icon from the Home screen or Apps viewer.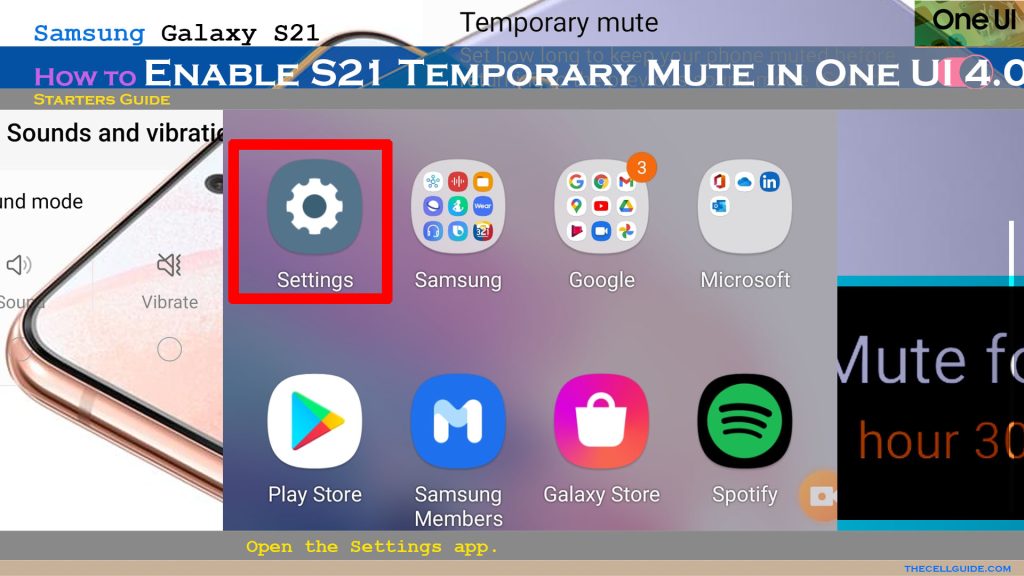 Step 2: While on the main settings menu, tap Sounds and vibration. More relevant options will load up on the next display.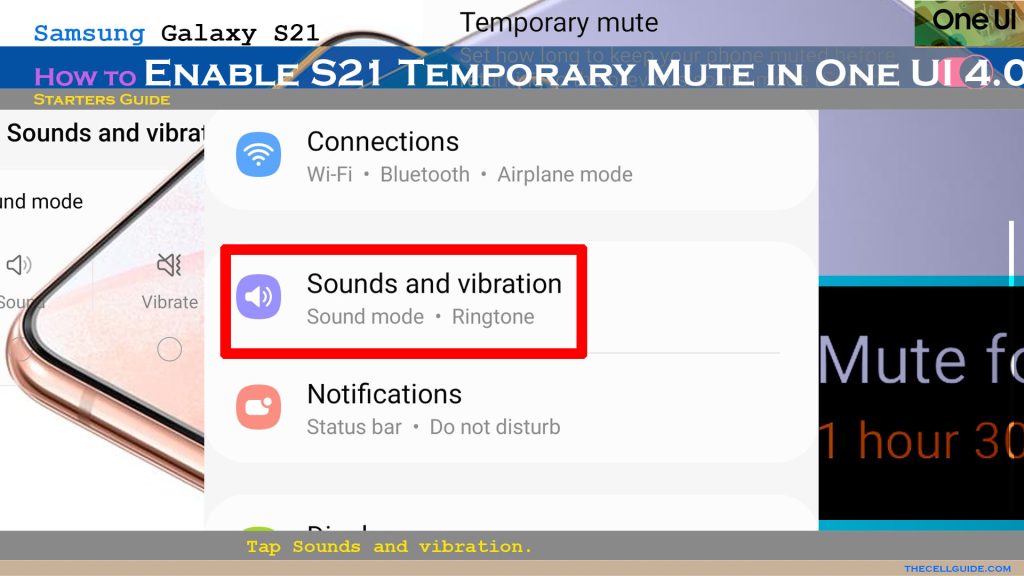 Step 3: Tap to turn on the Mute switch under the Sound mode section. When the Mute switch is turned on, the temporary mute switch appears.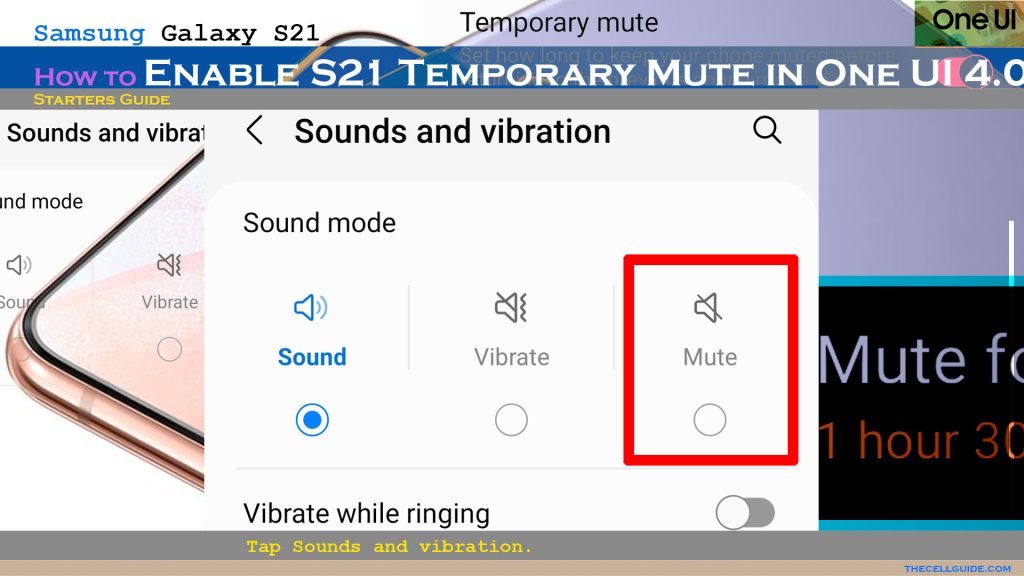 Step 4: Toggle to turn on the Temporary mute switch to proceed. Doing so will display additional mute options.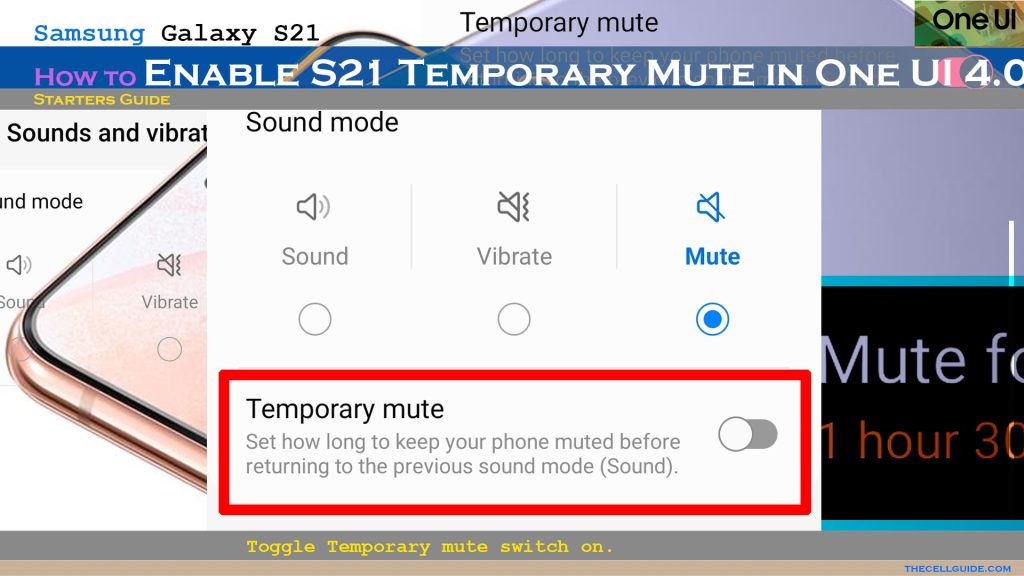 Step 5: To set your preferred time to silent your phone, tap Mute for. A pop-up menu containing time options will show up next.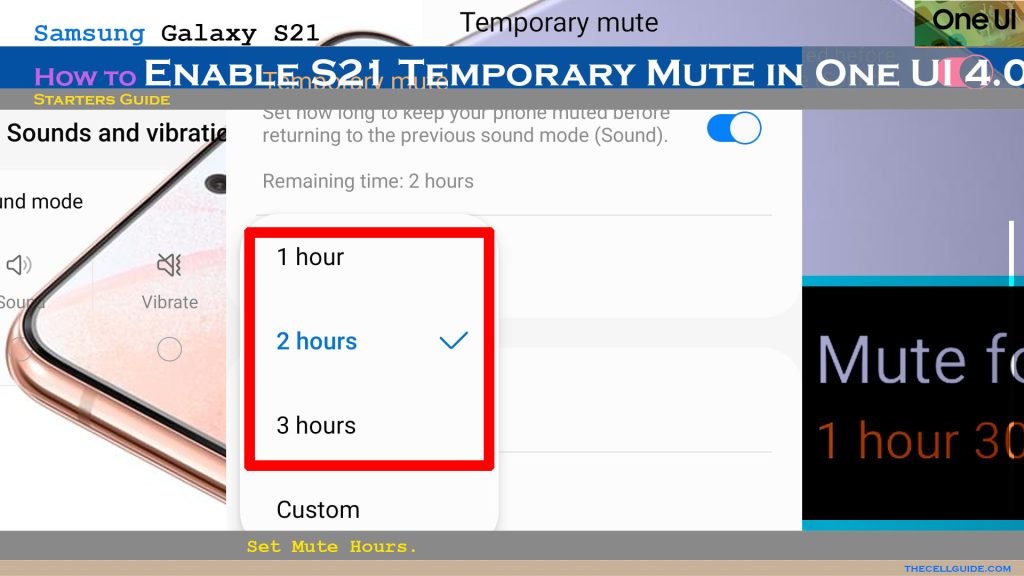 Step 6: Tap to select your preferred time and then tap Done. You may opt to mute the device for 1 to 3 hours.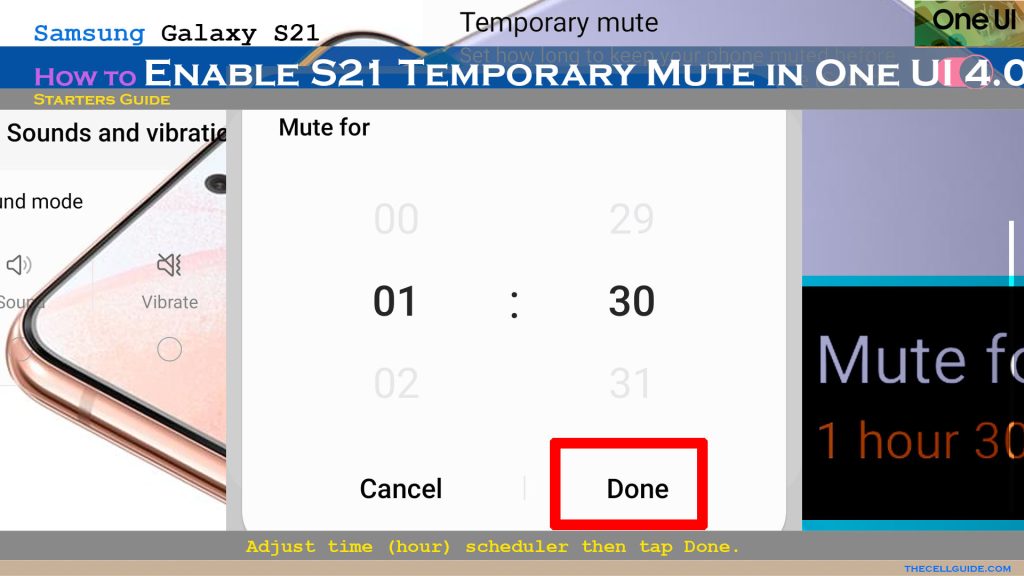 Step 7: You can also set your preferred time if you want. Just select Custom from the Mute for options and then set your preferred time on the pop-up scheduler.
Step 8: After setting a custom mute time, tap Done.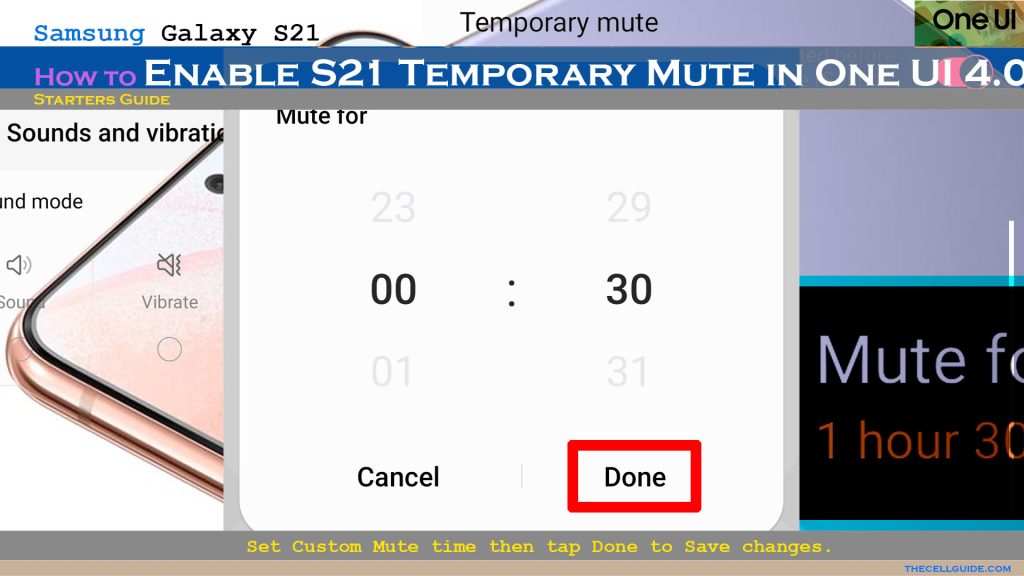 The recent changes will appear under the Mute for section on the Sounds and vibration menu.
Should you wish to make necessary changes, just repeat the same step to get back to the Mute for section and then change the mute time duration.
As mentioned earlier, your device will automatically switch back to vibrate mode or ring mode once the temporary mute period is complete.
How to know when Temporary Mute is enabled?
When the phone is on temporary mute, you will see the mute icon displayed among other icons on the Status bar. However, when you open the Control panel, the Mute icon is still disabled.
This denotes that the phone is just temporarily muted. As a result, you won't hear any audio output like sound alerts for calls, messages and app notifications from your phone for the specified period of time.
Muting with Do Not Disturb Mode
Aside from the temporary mute option, you can also make use of the phone's built-in Do Not Disturb mode to mute sound alerts on your phone in a specific period of time without having to put it in silent mode.
You can activate DND mode via control/notification panel or straight through the main settings menu of your device.
In case your phone misbehaves after altering the sound settings, restarting is recommended. Doing so will clear out minor software glitches including those that might have caused conflicts with the preloaded sound features or the phone's audio system as a whole.
And that's all about activating the temporary mute feature on the Galaxy S21 device that's running on the latest One UI version.
Hope this helps!
Please check out our YouTube channel to view more tutorial and troubleshooting videos for popular iOS and Android devices.
You Might Also Want To Read: