Need help changing or creating a new passcode on your iPhone 13? This post highlights the simple steps on how to get this done. Read on to learn how to change/set up a passcode on iPhone 13 using the iOS 15 passcode screen unlock feature.
Apple devices are known for their excellent security features such as Face ID and Touch ID for user data protection. And such features continue to boost with the constant iOS update releases.
iOS 15 Passcode Security Overview
With the built-in security and privacy protections of an iPhone, you can be assured that your data and privacy are protected. Apparently, the new integrated iOS features are designed to minimize how much of the user information is available to other people. Any information that's shared can likewise be adjusted according to every user's preferences.
One way to take maximum advantage of the privacy and security features built into your iPhone is to set a strong passcode. Thus, you can set up a passcode to lock and unlock critical data saved on your device.
Setting a passcode on your iPhone will also enable data protection that's tasked to encrypt your iPhone data using the International standard 256-bit Advanced Encryption Standard (AES).
The AES utilizes symmetric key encryption that involves the use of only a single secret key to cipher and decipher information. This therefore ensures highly secured and virtually impenetrable iOS user data.
With that being said, setting up a passcode as early as possible is highly recommended among iPhone users.
If you're new to the iOS platform and need some input on how to set up a passcode on your new iPhone 13 device, I've mapped a simple guide as follows.
Easy Steps to Change/Set Up a Passcode on iPhone 13
The following steps are also applicable when changing or setting up a new passcode on other iPhone models that are running on the same iOS version.
Although there might be some slight difference with the actual interface considering the fact that actual menu options vary between device models and service providers.
Feel free to start whenever you're all set.
Step 1: To get started, go to the Home screen and then tap Settings. Doing so will launch the settings app menu.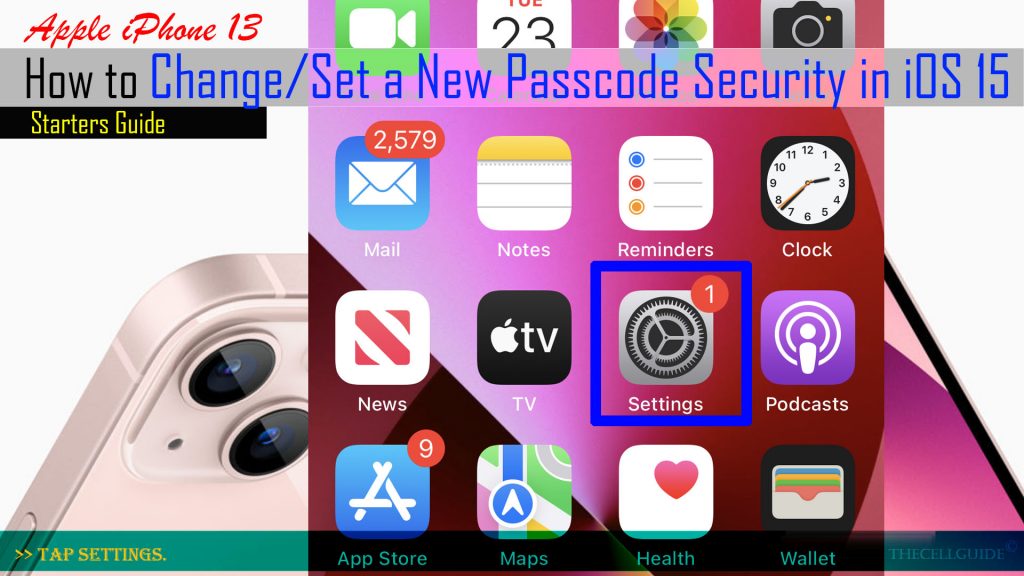 Step 2: While on the main settings menu, scroll to find and then tap Face ID & Passcode.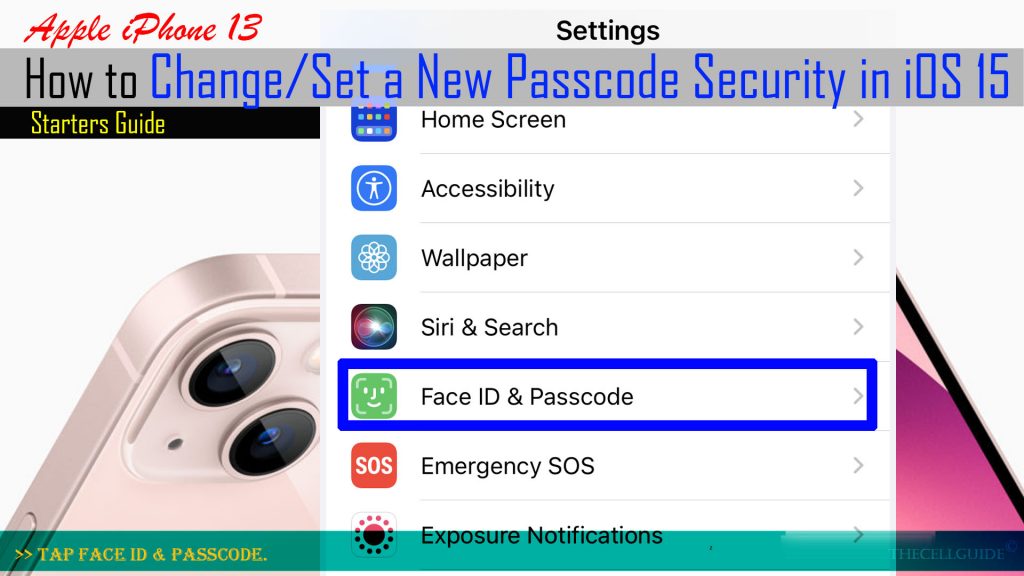 Step 3: Enter your current passcode, if prompted. You will only see this prompt if you've previously set up a passcode on your iPhone. If not, then proceed to the next step.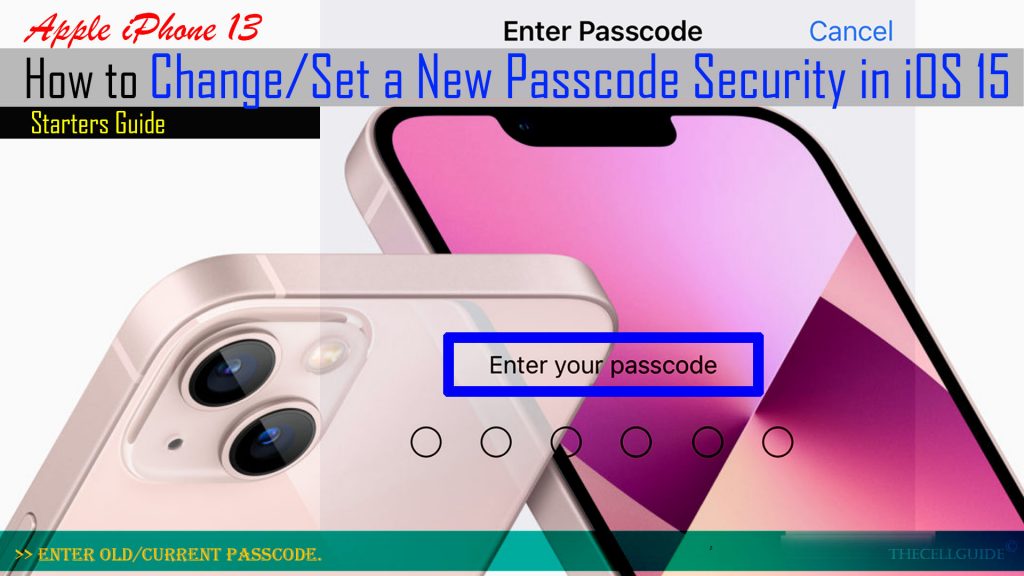 Step 4: On the succeeding menu, tap Change Passcode.
Step 5: Enter your old passcode and then follow the rest of the onscreen prompts to set up a new passcode on your iPhone. For better security, be sure to use a six-digit passcode that's way to hard for others to guess but easy for you to remember.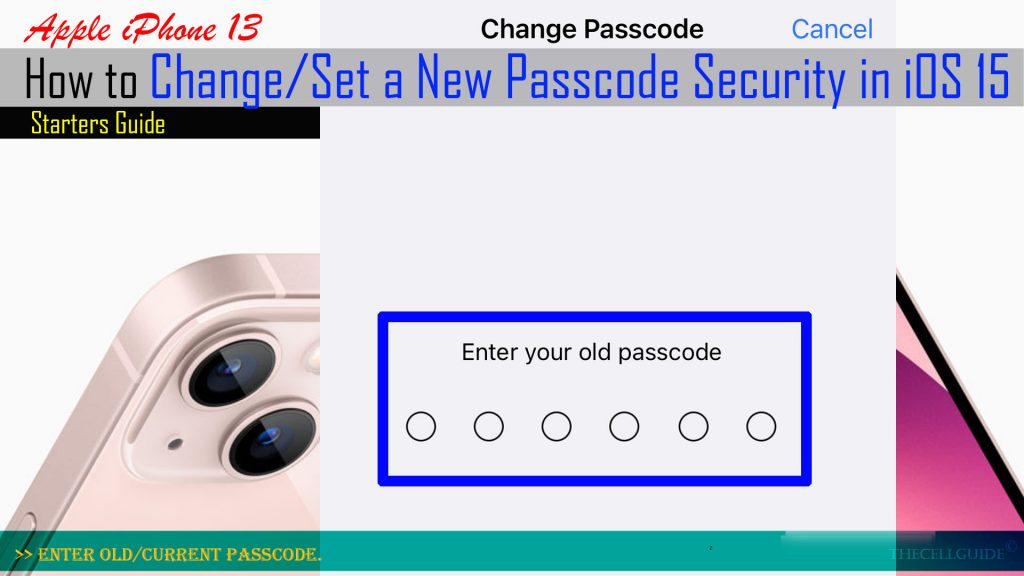 Be sure to take note of your new passcode as you will need to enter it when unlocking your device and likewise to authenticate iTunes and App Store purchases.
To test and see if it works, try to lock and then unlock your device. By then, you should be asked to enter your passcode to access the Home screen and your iPhone apps.
Need to change your iPhone passcode again?
Should you wish to disable passcode security, just head back to the passcode settings menu and then tap Turn Passcode Off and follow the next instructions to complete the process.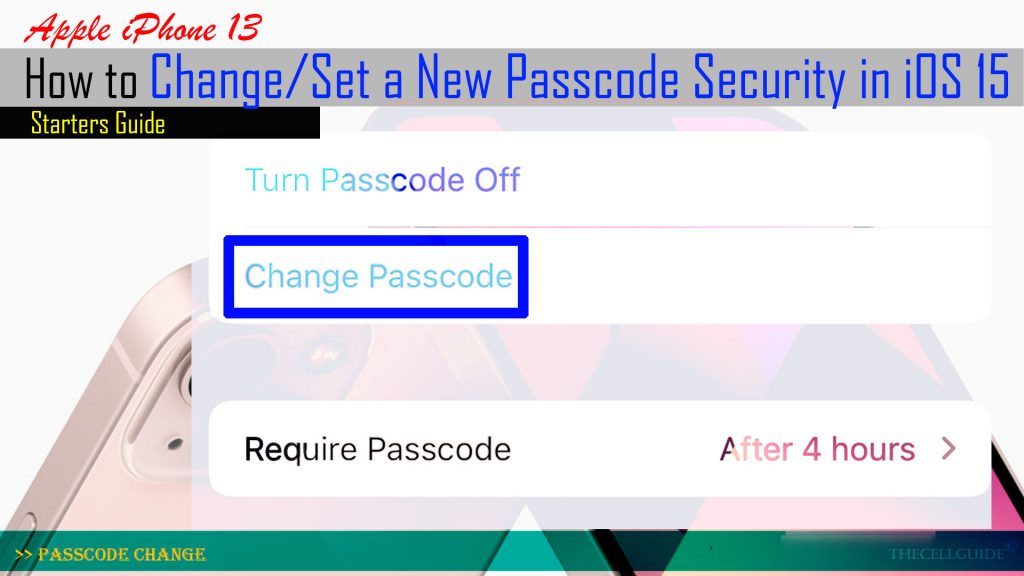 You may be asked to enter your Apple ID passcode to authenticate and confirm the request so be sure to enter the correct information.
Other iPhone Unlock/Security Feature
Aside from passcode, you can also use Face ID to lock and unlock your iPhone. The actual process of Face ID setup may also vary between device models. With Face ID, you can security and conveniently unlock your iPhone, authorize purchases and payments, and sign into certain third-party apps by simply glancing at your iPhone screen.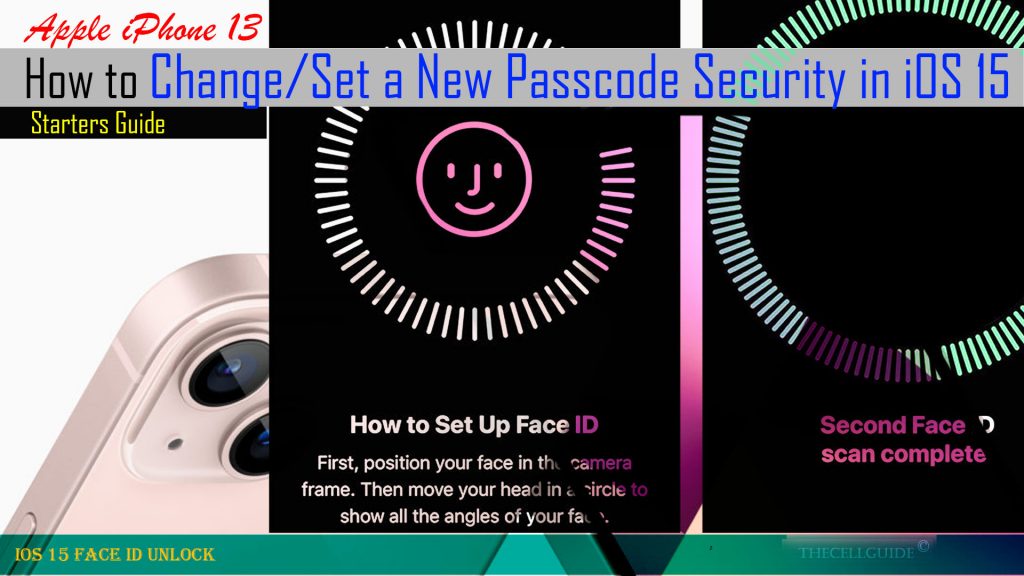 All you have to do is set up a Face ID on your iPhone and you should be all set. An alternate appearance can also be added when needed. And just like passcode, Face ID can also be turned on or off.
What to do if you forget your passcode?
In case you forgot your iPhone passcode and you failed to jot it down on your notes, you can use iTunes to access your iPhone on a computer. This however denotes the need to erase your iPhone and restore it in recovery mode. This is by far the only way to erase data and settings on your iPhone including your passcode and thereby lets you have access to set up your iPhone again.
If you've managed to automatically back up all your iPhone data to your iCloud account, then you can restore it from a back up. Otherwise, you have no other choice but to set it up as new.
New Privacy and Security Features in iOS 15
Among other privacy and security features added in iOS 15 devices include Protect Mail Activity under Privacy Protection, iCloud Private Relay and Limit Photo Access. You can also make use of the new feature to detect problematic passwords to know whether or not the password you create is weak and vulnerable.
And that's all about changing or setting up a new passcode on the Apple iPhone 13 and other iPhones running iOS 15 through the built-in passcode settings menu.
Hope this helps!
Please check out our YouTube channel to view more tutorial and troubleshooting videos for popular iOS and Android devices.
You Might Also Want To Read: