This post will walk you through altering the default search engine on the iPhone 13 Safari browser. Read on to learn how to change default search engine in Safari iPhone 13 and other iOS 15 devices.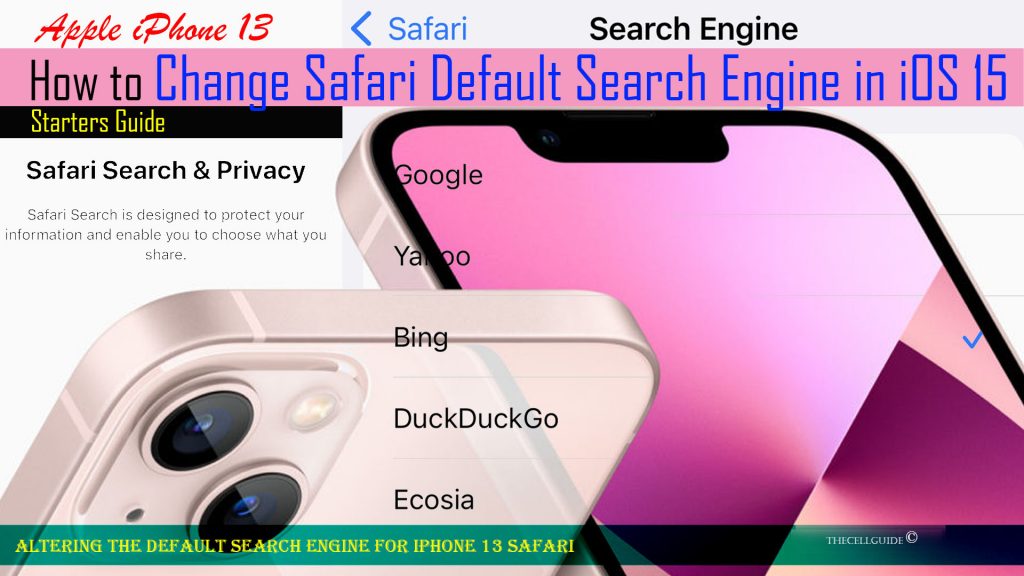 If you think that your privacy isn't that secure using the default search engine on your iPhone Safari, then you can switch the default to other options.
Search Engine Overview
When you perform a search over the internet, search engines scour their database for the most relevant content and then show that content in search results.
The entire process is summed up in three main steps from crawling, indexing and ranking.
Based on the input searches, the search engine navigates the web by downloaded pages and associated links to find new pages that are made available.
Among the most popular and widely used search engines to-date include Google, Bing, Yahoo, AOL, Baidu, Excite, DuckDuckGo, and Baidu, to name some. These search engines usually come with both web and mobile versions.
iOS 15 Safari Default Search Engine
In the iOS Safari app browser, there are five available search engine choices available with Google as the default. This means that you'll be routed straight to the Google search page whenever you load up the Safari browser application.
If you prefer to use another browser for your iPhone Safari app, then simply access and alter the default browser settings.
To give you some input on how to get this done on your new iPhone 13 device, I've mapped out a quick guide for your reference.
Easy Steps to Change Default Search Engine in Safari iPhone 13
The following steps are also applicable when altering the default search engine for Safari on other iOS devices with the same software version with the iPhone 13 series.
Actual screens and menu items may vary between device models and carriers so expect some slight differences on the user interface.
Before you begin, verify and ensure that your iPhone has stable internet connection otherwise, you won't be able to access internet pages.
Once you've got everything set, you can go ahead and proceed with these steps.
Step 1: Tap the Settings icon from the Home screen to launch the iOS settings app.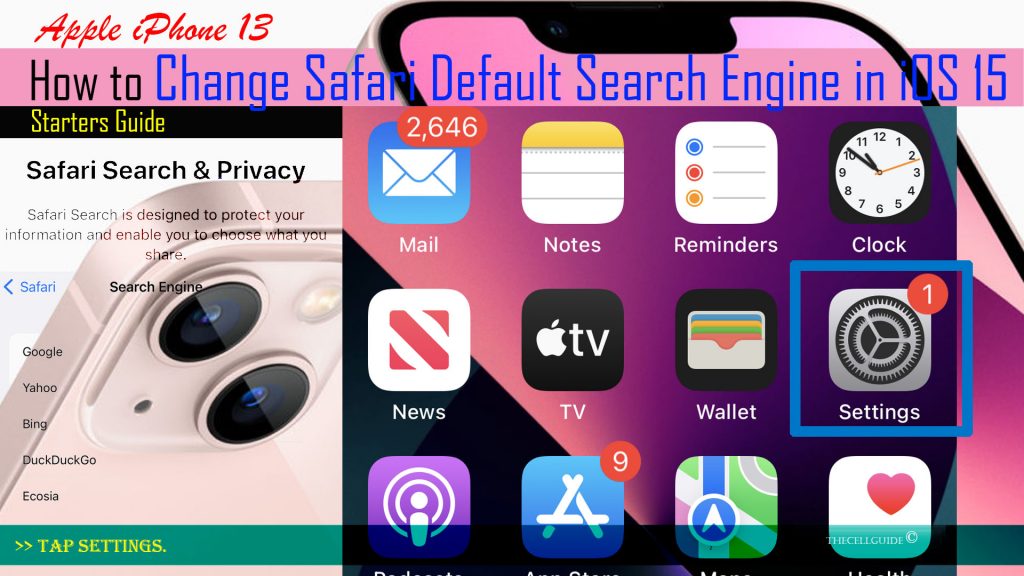 Step 2: While on the Settings menu, scroll down and then tap Safari. The Safari menu opens with relevant options and settings to manage.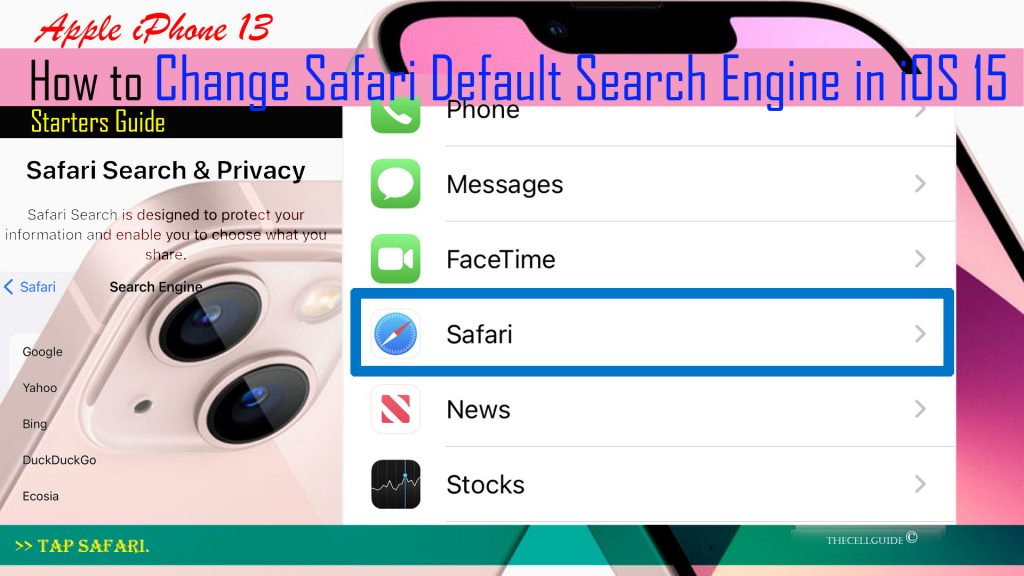 Step 3: Scroll down to the Search section and then tap Search Engine.
A list of all available search engines for iOS will show up on the succeeding menu when you tap Search engine. Among the available options include Google, Yahoo, Bing, Ecosia and DuckDuckGo.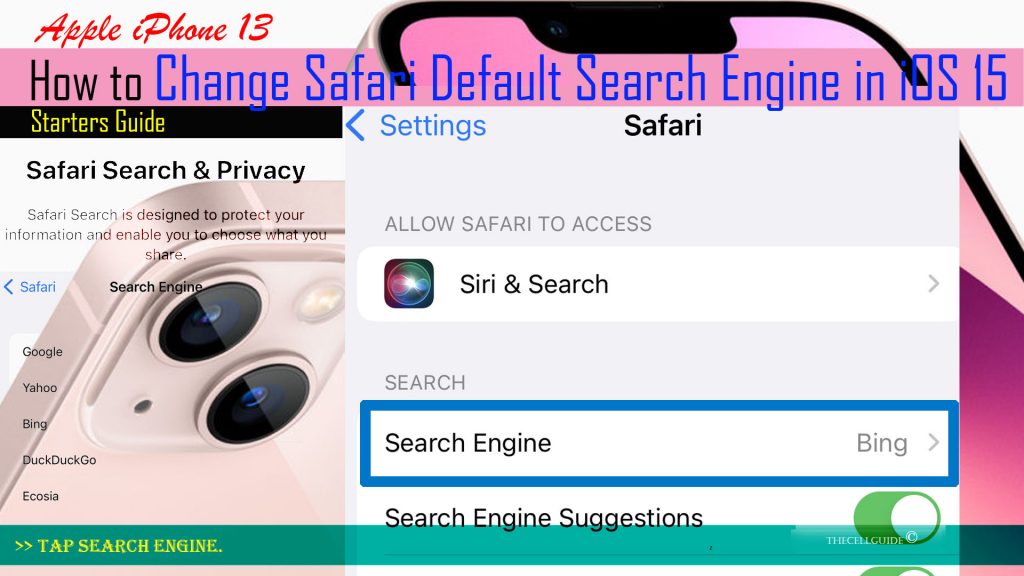 Step 4: Tap to select the search engine that you'd like to set as default when browsing the internet through the iPhone 13 Safari browser.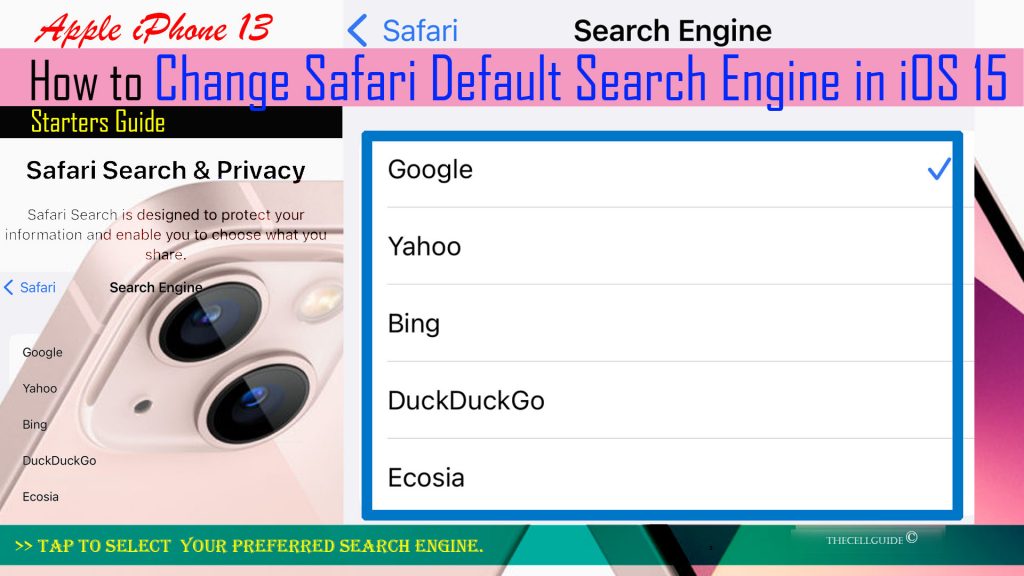 To check and see if the recent changes are properly implemented, launch the Safari app browser on your iPhone.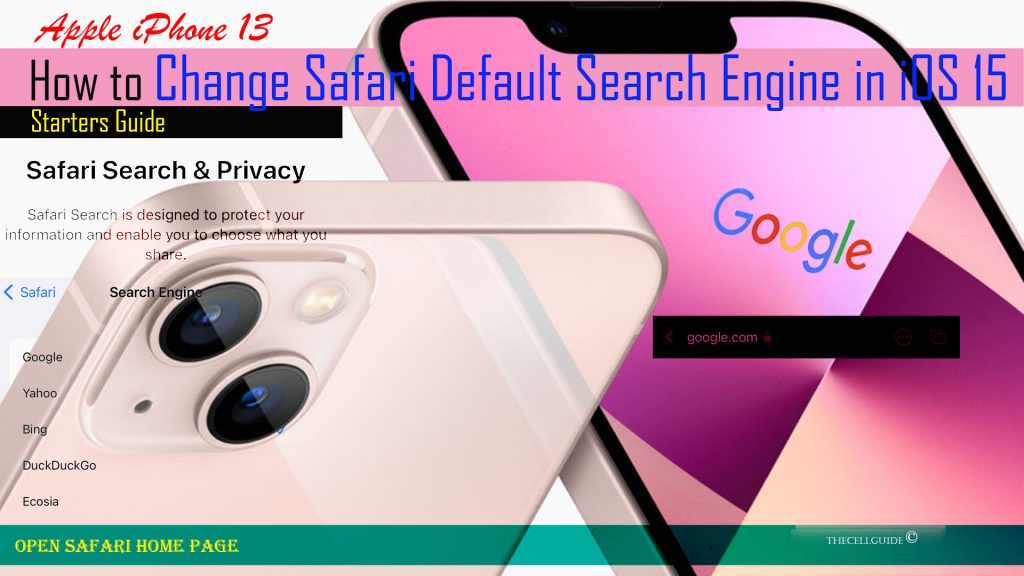 The selected search engine should load up on the main page.
To change the default search engine, just repeat the same steps until you get to the screen where you can pick any from the given search engine options.
If you have an iPad running on iOS 15 or later versions, you can use the same steps to change and set a new default search engine for Safari.
Will this affect other iOS Search apps?
The recent changes don't affect other search applications like Siri and Spotlight. This means that these apps will still use Google as the default search engine when carrying out search requests.
Apparently, Apple picks Google as the default web browser on iOS and so far that's still invariable.
And that's all about changing the default Safari search engine on the iPhone 13 smartphone.
Hope this helps!
Please check out our YouTube channel to view more tutorial and troubleshooting videos for popular iOS and Android devices.
You Might Also Want To Read: