Is your iPhone Bluetooth not working after the iOS 13.3 update? This can be corrected by simply deleting/forgetting the Bluetooth connection/accessory from your phone's directory, then toggle the feature off and on again. If the problem persists, troubleshoot further.
This problem could be temporary and minor. In other words, you may be able to fix it on your own by doing some basic troubleshooting procedures. It seems like many iPhone owners have reported of the same issue following the iOS 13.3 update roll-out but not everyone has it. That said, it might be just an isolated problem and therefore, not that serious.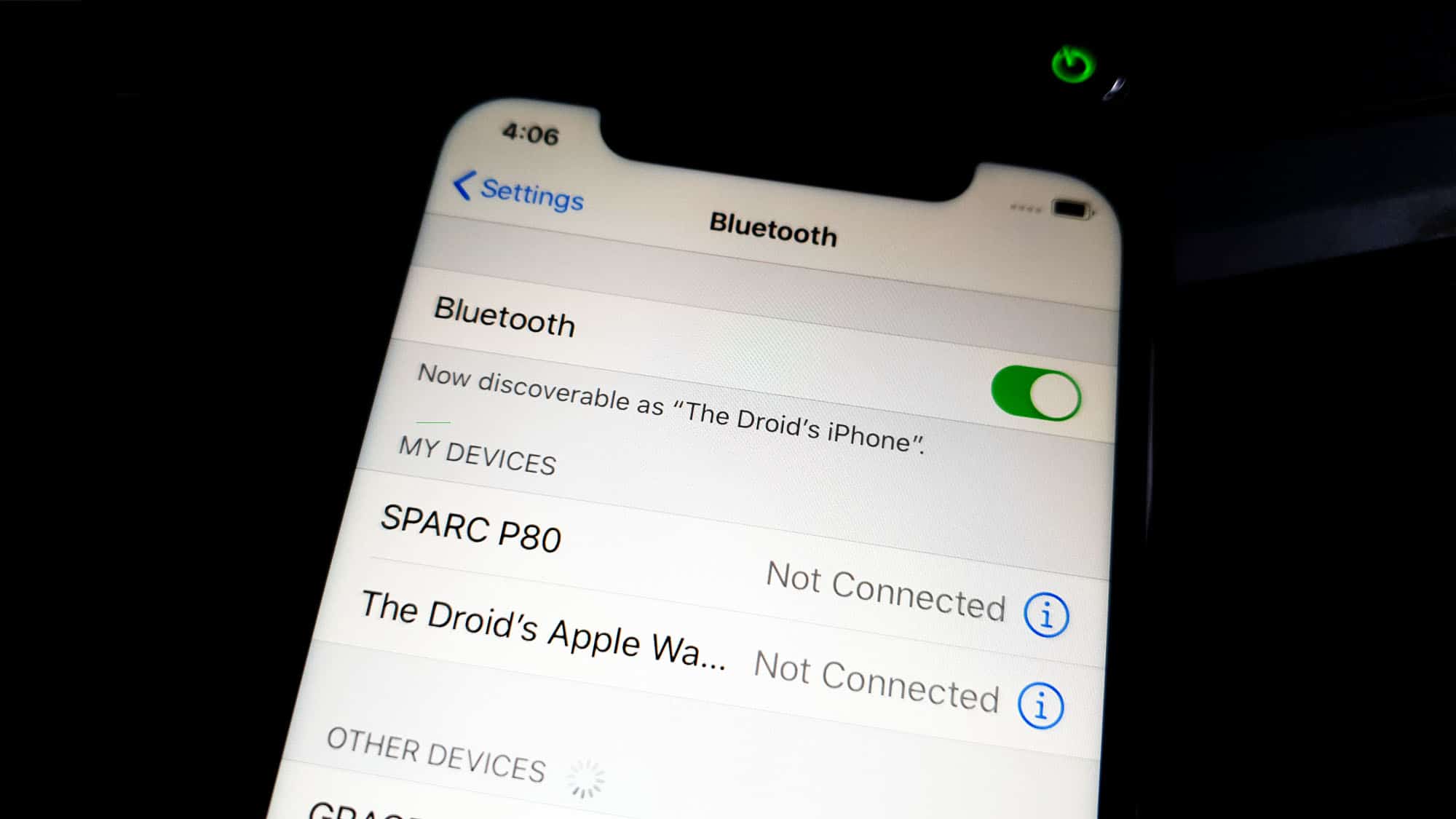 In this post, I will walk you through in fixing your iPhone running iOS 13.3 whose Bluetooth is not working. Network issues might be due to some minor firmware issues, especially if they occurred after an update or without apparent reason at all. You don't need to bring your phone immediately to the Genius Bard without first doing troubleshooting procedures yourself. So continue reading as this article may be able to help you one way or another. '
What to do if Bluetooth is not working on your iPhone
In this post, we will look into all possibilities as to why Bluetooth is not working on your device anymore. It is only in doing so that we'll be able to rule them out one by one until we can determine what the issue is all about and what we need to co to fix it. Here's what you need to do:
First solution: Perform the forced restart on your iPhone
Problems that occurred after an update are often just minor firmware issues, most especially if everything was working fine prior to the update. In that case, it is clear enough that the issue started after the new firmware was installed. Most of the time, these problems can be fixed by refreshing your device's memory and that's where the Forced Restart comes in.
The forced restart is a simulated battery removal that refreshes your phone's memory as well as reloads all its applications and services. It has been proven effective against minor firmware-related issues including this one. So, here's what you need to do to if Bluetooth is not working on your iPhone:
To force restart your iPhone, quickly press and release the Volume up button, and then do the same for the Volume down button. The moment you release the volume down button, press and hold the Power key for 15 seconds or until the Apple logo shows.
Now wait for your iPhone to finish restarting.
Once the reboot is finished, try to see if still Bluetooth is not working on your iPhone because if so, then move on to the next solution.
ALSO READ: Fix an iPhone that has slow internet connection after iOS 13.2.3
Second solution: Reset the Network Settings on your iPhone
When it comes to issues involving wireless connectivity including Bluetooth, resetting the network settings is often a very effective solution. What it does is delete all wireless connections on your device and reload the network services. These are the only things you need to do if this problem is minor or if it occurred after an update. This is how it's done on your iPhone with iOS 13.2.3…
From the Home screen, tap Settings.
Tap General.
Scroll down to the bottom of the screen, and then touch Reset.
Touch Reset Network Settings.
If prompted, enter your security lock.
Tap Reset Network Settings at the bottom of the screen.
After this, your iPhone will reboot and once it's up, try to find out if Bluetooth is not working properly even after this procedure. You will have to try and pair your iPhone and Bluetooth accessory to know if the problem is fixed or not.
ALSO READ: How to fix an iPhone that keeps lagging and freezing after iOS 13.2.3
Third solution: Factory reset your iPhone
Since the problem started after the update, we always have a reason to believe that this is a firmware-related problem triggered by the most recent update. However, we also need to rule out the possibility that your Bluetooth device may have been damaged for some reason. With that being said, you have to try and connect the device to other phones that you have. This is the best way for you to know if the problem is really with your iPhone or the Bluetooth accessory.
If it's working properly with other phones, then a reset will be necessary but if other devices can also not be able to pair or connect to the Bluetooth device, then don't bother resetting your iPhone because even if you did, you still won't be able to fix the problem. But assuming that your Bluetooth accessory is just working fine with other devices except your iPhone that has recently been updated to iOS 13.2.3, then proceed with the reset.
ALSO READ: iPhone WiFi signal keeps dropping after iOS 13.2.3 update
But prior to the reset, make sure to create a copy of your important files and data because they will be deleted, and you may not be able to retrieve them after the reset. When ready, follow these steps to reset your iPhone:
From the Home screen, tap Settings.
Find and tap General.
Scroll down to the bottom of the screen, and then touch Reset.
Tap Erase All Contents and Settings.
Tap Erase Now.
If prompted, enter your security lock.
Tap Erase iPhone at the bottom of the screen.
Tap Erase iPhone again to proceed.
Now enter your Apple ID password, and then tap Erase to proceed with the reset.
Wait until your iPhone has finished the reset, and then set it up as a new device.
Most of the time, a problem like this can be fixed by one or any of these procedures, however, if Bluetooth is not working even after doing these procedures, then there could be a problem with the firmware. You may need to restore your iPhone.
I hope that this troubleshooting guide has been helpful.
Connect With Us
We are committed to helping our readers fix the problems with their phones as well as learn how to properly use their devices. If you have other issues, you may visit our Help Guide page so you can check by yourself the articles we've already published that contain solutions to common problems. Also, we do create videos to demonstrate how things are done on your phone. Visit our YouTube Channel and please subscribe to it. Thanks.