Let's face it, your wallet is a pretty cumbersome, full of credit cards, debit cards, your ID, reward cards, cash, and more. Luckily, with a wallet case for your iPhone XS Max, you can leave your old wallet at home. Wallet cases come with plenty of card and cash slots for you to replace your wallet with, and so, that would be one less thing you have to worry about taking with you when you leave the house! As an added bonus, wallet cases for the iPhone XS Max offer top protection, which will keep your device safe from hard drops and falls.
* If you buy through links on our site, we may earn an affiliate commission. For more details, please visit our Privacy policy page.
That said, if you're not sure what iPhone XS Max wallet case to get, be sure to follow along with us below. We've compiled the best wallet cases for the smartphone for you. Dive right in, and we'll show you our top pick
Best Wallet Cases For iPhone XS Max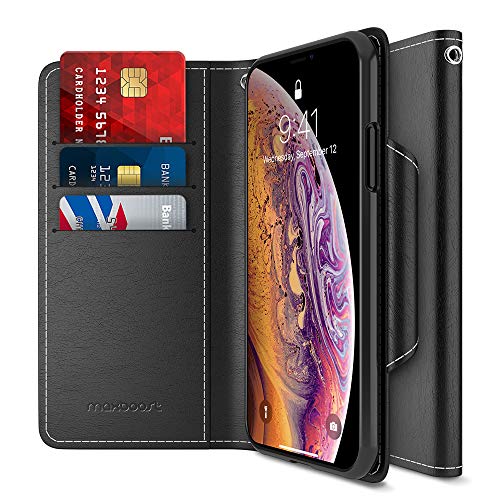 First on our list, we have the aptly named MaxBoost Wallet Case For iPhone XS Max. Probably the most reputable brand on our list, this case will offer you 360-degree protection for your iPhone XS Max. When you close the flap to the wallet, it even offers you screen protection, keeping scratches and scuffs at bay.. This one can comfortably fit three credit or debit cards, and then there's a side pouch to house all of your cash. There's even a built-in kickstand around the back so that you can comfortably watch movies and TV shows on your iPhone XS Max hands-free.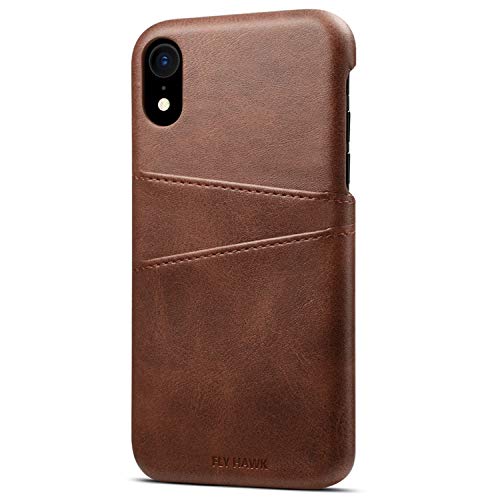 In second place, we're looking at the Fly Hawk Wallet Case For iPhone XS Max. This one does add some thickness to the iPhone XS Max, just because the smartphone is so large. Put this around your iPhone XS Max and you'll get some decent protection against falls and drops. Around the back you have two card slots which can comfortably hold two cards, though you can stack them up if you so choose. Alternatively, you could fit some bills inside instead. This one comes in six different colors.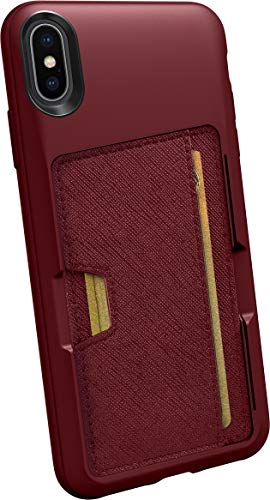 Next, we have the Silk iPhone XS Max Wallet Case. The iPhone XS Max is already a large phone, so you don't really want to add any thickness to it, which is why this case is so nice. Silk's case has a slim profile that will provide you ample protection for your iPhone XS Max. You should be pretty safe if you drop your phone from around four feet with this case, but we obviously wouldn't go trying it out on purpose! There's room for three cards in the back, and Silk says you should be able to fit up to four bills in there as well. You can pick a couple of different colors, but our favorite is the Black Tie Affair.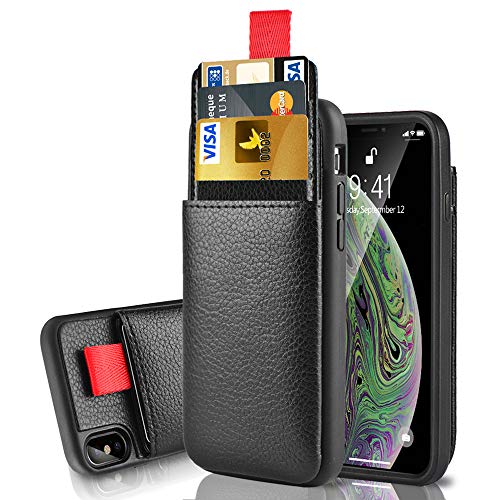 Coming in at number four on our list, we have the LAMEEKU Wallet Case. Another great one for the iPhone XS Max, you have all of the necessary cutouts for the volume, power, and camera. This one should keep your iPhone XS Max protected really well, as it offers you all around protection. This is another slim wallet case, so it still fits comfortably in the pocket. It can fit three cards (or more) along with room for a bunch of bills. There are options for three different colors — Black, Mint Green, and Rose Gold.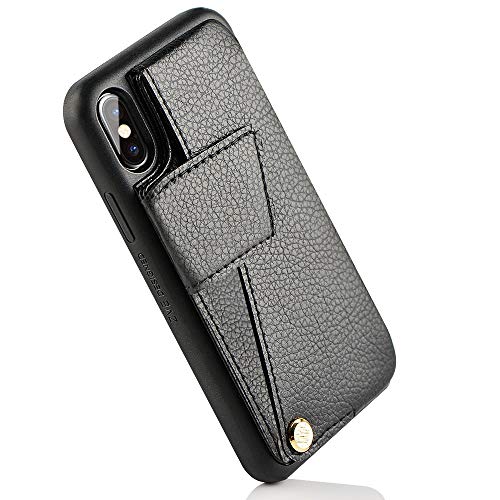 And finally, we have the ZVEDeng Leather Wallet Case. This one is a little more unique in terms of its style, but it offers all around protection for your iPhone XS Max. There's 1mm raised edges, so it keeps your iPhone XS Max's screen off of surfaces, keeping it free from scratches and potential damage to the display. It comes in a couple of different colors and style, and you should be able to carry three or more cards with it.
Best Wallet Cases For iPhone XS Max Verdict
Here we've shown you some of the best wallet cases that you can equip your new iPhone XS Max with. Any one of these will bring you top protection for the smartphone, keeping you safe from even some of the more dramatic drops and falls. Not only that, but you can leave your cumbersome wallet at home with most of these, as there are plenty of credit and debit card slots — as well as cash slots — on these wallet cases.
Do you have a favorite wallet case for iPhone XS Max? Let us know what it is in the comments section below — we'd love to hear from you!
* If you buy through links on our site, we may earn an affiliate commission. For more details, please visit our Privacy policy page.