If you're looking for a good cross between function and protection, then a wallet case for iPhone XR sounds right up your alley. Keep your iPhone XR protected and leave the wallet at home, as a wallet case will allow you to replace, well, your wallet with plenty of room for cards and cash.
* If you buy through links on our site, we may earn an affiliate commission. For more details, please visit our Privacy policy page.
Not only that, but these protective and stylish cases often have room for a little more than that, with storage compartments sometimes being large enough to store headphones or keys.
So you want the best wallet cases for iPhone XR but you're not necessarily sure on which one to pick up?. Then be sure to follow along below, as we've compiled all of the best options for the smartphone for you
Let's Dive right into The Best Wallet Cases For iPhone XR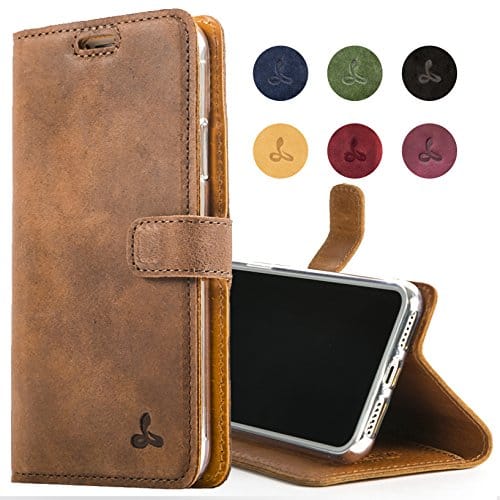 First on the list, we have the Snakehive Genuine Leather Wallet Case. As one of the most premium wallet cases you can pick up for the iPhone XR, the Snakehive Genuine Leather Wallet Case is extremely versatile.
The cover can actually be converted into a stand to hold your iPhone XR up on a table or another surface. The neat thing about these cases is that they're made of genuine leather and are handcrafted — all of the stitching is done by hand, not by machine. This one actually has three credit and debit card slots, as well as room for cash.
This Wallet Case from Arae will keep your iPhone XR well protected, and even give you plenty of room for cards and cash. It's made out high quality PU Leather and comes in sixteen different colors. There are a total of four card slots, and there's even a pocket for cash, and whatever else you might want to take with you on the go.
All of your buttons still work with this case, and you can charge without taking the case off. The case itself is actually pretty slim, reducing the bulkiness of the entire phone.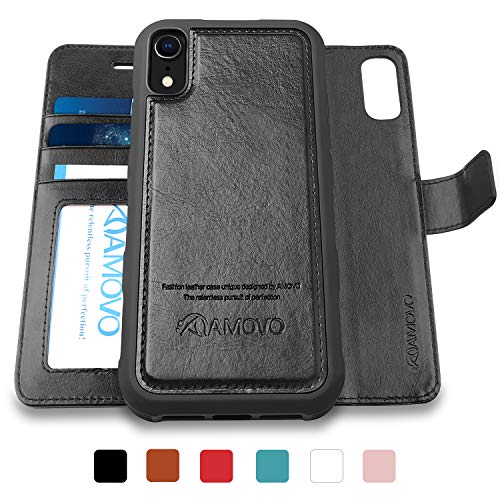 The Leather Wallet Case For iPhone XR by AMOVO is pretty good, too. Easily set your iPhone XR in the plastic case inside the leather wallet, and you'll get great protection for the smartphone. Since this is a dual layer case, you'll actually get shock protection, and then also protection against scratches and scuffs. But, in addition to that, there are tons of card slots in here, as well as room for cash.
The neat thing about this one is that the case that your XR sits in is actually detachable from the overall wallet case. This one has a magnetic enclosure as well as a wrist strap. There are precise cutouts for your volume buttons, silencer, and power.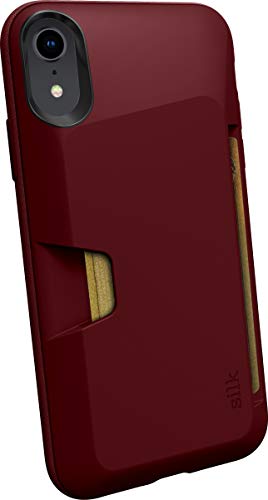 Coming in next is a personal favorite of ours — the iPhone XR Silk Wallet Case. This is a super stylish case for the iPhone XR , but it only has a couple of slots for credit cards and cash.
The Silk Wallet Case offers all around protection for the iPhone XR, but on top of that, there are a couple of card slots around the back. Silk says this one should be able to comfortably hold at least three cards as well as some cash, though you could probably push those limits.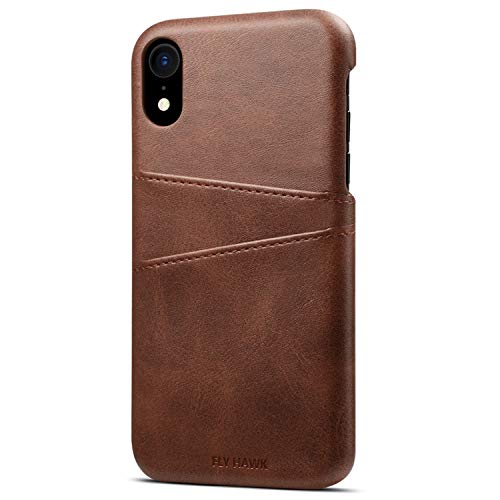 A really slim case, this one will still offer you ample protection against accidental drops and falls. The stylish leather appearance will keep your iPhone XR standing out from the crowd, and it's even available in a large variety of colors.
Since this one is by all intents and purposes a slim case, this one can only fit two cards inside. That, or you could put cash in those slots instead. Before you buy, be sure to select the size appropriate for your iPhone XR model, as this one is available for the XR, XS, and XS Max. Check it out for yourself at the link below.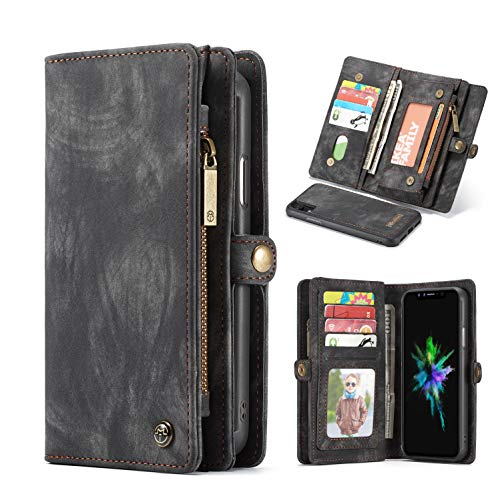 Coming up next is the iPhone XR Leather Wallet Case. Many of these cases might not have attractive names or model numbers, but this one is still certain to keep your iPhone XR well protected. This is actually a really thick case, so it does offer ample protection against drops and falls. What we really like about this case is the sheer amount of card slots available in it.
As opposed to just the couple that you'd find in the Fly Hawk, this one actually has 11 card slots as well as three cash slots — plenty of room for you to move all of your wallet's cards over.. There's even a zipper enclosure to make sure that all of your cash and cards are protected from harm. There's 360-degree protection in this case, so you don't have to worry about losing it to a drop or fall.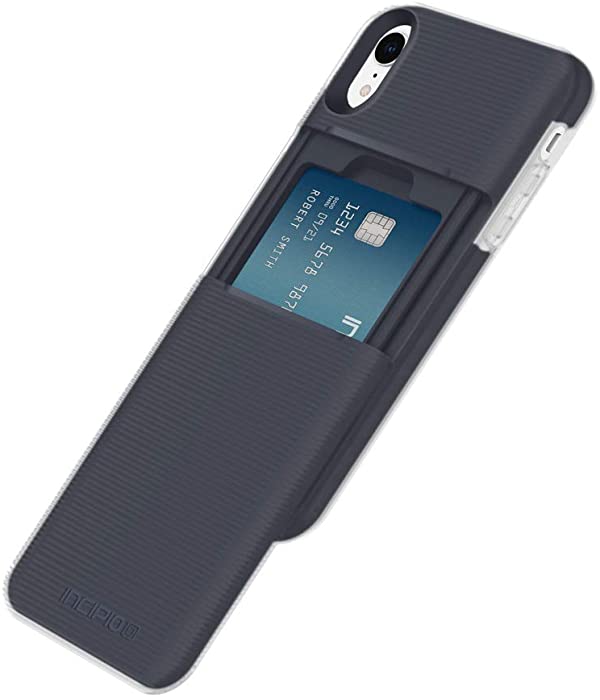 If you don't like the typical leather wallet case, look no further than the Incipio Stashback. This case will provide you with top protection for your iPhone XR but it also has a stealthy, rear-compartment for holding cards and cash. Incipio says it's rated for holding up to three cards at a time, but you likely can fit a few more in there, or at least some cash inside, too.
It has a sleek, compact design, which makes it easy to slide this in a handbag or pocket. You don't have the bulkiness here that many tri-fold leather wallets have.
Verdict on The Best Wallet Cases For iPhone XR
Here we've shown you seven of the best wallet cases for iPhone XR. Any one of these will provide you with top protection, but also a way to leave that old, cumbersome wallet at home. We think that the Silk iPhone XR Wallet Case is the most stylish here, but you might find more versatility out of the Snakehive and AMOVO wallet cases.
Do you have a favorite wallet case for iPhone XR ? Let us know what it is in the comments section below — we'd love to hear from you!
* If you buy through links on our site, we may earn an affiliate commission. For more details, please visit our Privacy policy page.