If you picked up an iPhone XR, you know just how beautiful that new Super Retina display is — it's hard to beat the clarity and detail that it offers. Unfortunately, these new screens, like other smartphones, don't last forever. They seem to accrue scratches just from sitting in our jean pockets, or by sitting on the nightstand charging. It slow degrades the experience over time, which isn't something you want happening with a new phone. That's why we love screen protectors For iPhone XR so much; apply a screen protector your iPhone XR, and it'll protect the display itself from accruing scratches and nicks.
* If you buy through links on our site, we may earn an affiliate commission. For more details, please visit our Privacy policy page.
Not sure what screen protector to pick up for Apple's new iPhone XR? Follow along below and see some of our favorites!
Let's Dive Right into The Best Screen Protectors For iPhone XR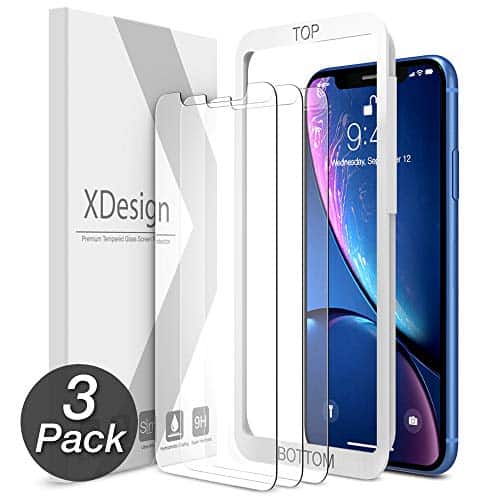 This one by XDesign is somewhat unique. Yet another 9H tempered glass protector, the XDesign, will keep your iPhone XR's screen free from scratches, nicks, and everyday damage. However, it has a pretty unique application process so that you get a perfect application almost every time — XDesign has a frame that you set around your iPhone XR with the protector inside it.
You won't have trouble with features like 3D Touch with this applied. Much like the others, this does have a 99.9% transparency rating as well.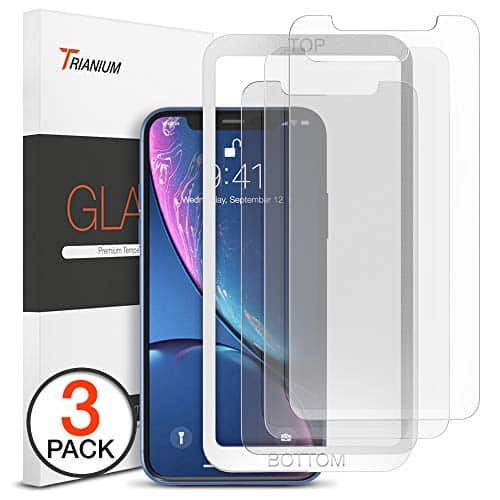 Up next, we're looking at the Trianium iPhone XR Screen Protector. This is yet another tempered glass screen protector, so you know that you're going to get the maximum amount of protection against everyday damage. Daily abuse like scratches and nicks won't harm your screen at all — it'll look brand new when you eventually pull the protector off again. These protectors are pretty thin, as they only add a thickness of about 0.25mm to your screen. These have a 99.9% transparency rating as well, and features like 3D Touch won't be affected with this on. On top of that, the protector itself is pretty thin, so there's little thickness added to the display.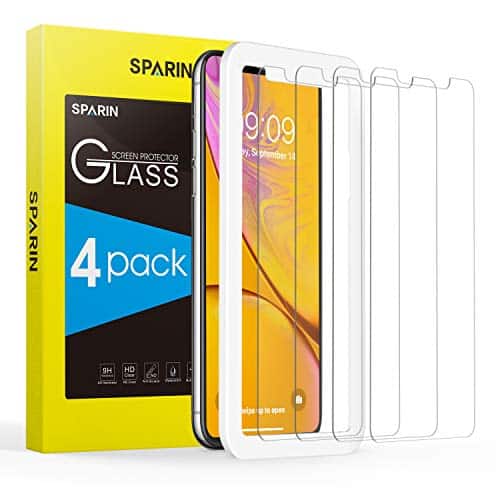 Coming up as our third contender, we're looking at the iPhone XR Tempered Glass Screen Protector. The value for money is actually really good in this package, with four protectors in the package for a few dollars; it doesn't get much cheaper than that. Not only that, but they have an industry-leading hardness rating of 9H, so you're getting the maximum protection for your display. 3D Touch features stay intact, and there's a coating over the top of this protector to repel fingerprints and liquids. And with a 99.9% transparency rating, you won't lose any of that Retina screen clarity with this protector on.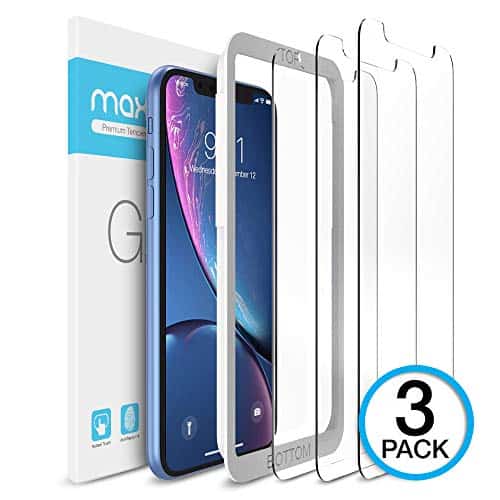 The MaxBoost iPhone XR Tempered Glass Protector comes in at number five on our countdown. Place this screen protector on your iPhone XR, and you'll get the maximum protection against scratches and everyday nicks — tempered glass is one of the best materials out there for absorbing damage. On top of that, tempered glass protectors are self-healing, so over time, those scratches will disappear off of the protector as well.
There's a lot of value in this package, getting you three protectors for a meager amount — mess up the application and you'll have two others you can rely on. They're great replacements when the original gets old, too. You don't have to worry about the protector ruining any function on the screen either — with this on, and you'll still be able to access features like 3D Touch. These have a 99.9% transparency rating as well, so screen quality is not diminished.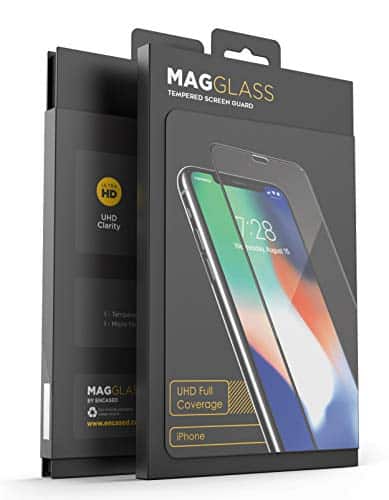 And finally, coming in at first place, we have the Magglass iPhone XR screen protector. This one, like many of the others on our list, will still offer you ample protection against scratches and everyday damage. It is tempered glass, so it is self-healing. This makes it last a whole lot longer. It has a 99.9% transparency rating so that you won't see a diminished screen quality. It promises to offer you the edge to edge protection as well, which is relatively unique as far as screen protectors go.
Closing on the Best Screen Protectors For iPhone XR
As you can see, there are a lot of excellent screen protectors available for the iPhone XR. Any one of these will do an excellent job of protecting you against the daily abuse that we tend to put our smartphone through. You might consider getting one of the tempered glass options, though, as they tend to last a bit longer and offer tougher protection.
Do you have a favorite screen protector for the iPhone XR? Let us know what it is in the comments section below!
* If you buy through links on our site, we may earn an affiliate commission. For more details, please visit our Privacy policy page.