Have you ever been caught with a dead iPhone without anywhere to charge it? If you're out and about, after it dies, it's difficult to find a spot to charge it; it's even more difficult to find time to sit around and wait for it to get a decent charge so you can use it the rest of the day. That's why you should consider keeping a portable charger around — a Power Bank. Power Banks can hold quite a large charge (up to 20,000mAh or more, depending on what you get), so you can easily charge your phone while its even still in your pocket! Power Banks really can get you out of a bind rather quickly!
| Product | Brand | Name | Price |
| --- | --- | --- | --- |
| | imuto | iMuto 20000mAh Portable Charger Compact Power Bank External Battery Pack | Check Price on Amazon |
| | Anker | Anker PowerCore 10000 Redux, Ultra-Small Power Bank, 10000mAh Portable Charger | Check Price on Amazon |
| | PISEN | PISEN 20000mAh Portable Charger - Dual USB Output Power Bank with LED Display | Check Price on Amazon |
* If you buy through links on our site, we may earn an affiliate commission. For more details, please visit our Privacy policy page.
So, if you want to up your charging game and never have a dead phone again, be sure to follow along below — we've got the five best portable power bank charger for iPhone listed!
Best Portable Power Bank Charger For iPhone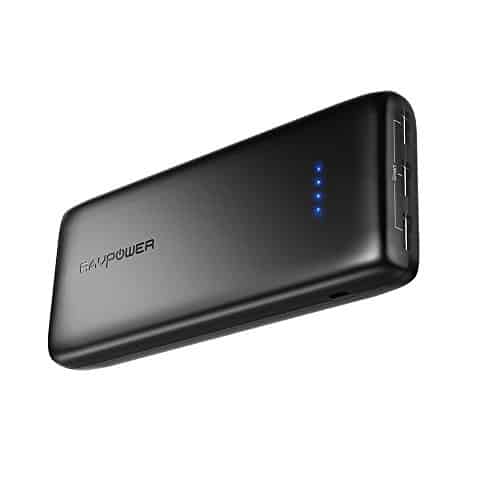 First, we have the RAVPower Power Bank Charger. It has a little less than what iMuto offers at 16,750mAh, but it should still be plenty to keep your iPhone going for the week. RAVPower says with its two USB ports, you should be able to charge two devices plugged in, simultaneously, at a fast charging rate. And with multiple safety features built-in, you can have the peace of mind that your iPhone (and other devices) will be safe from voltage spikes, over charging, and extreme temperature increases.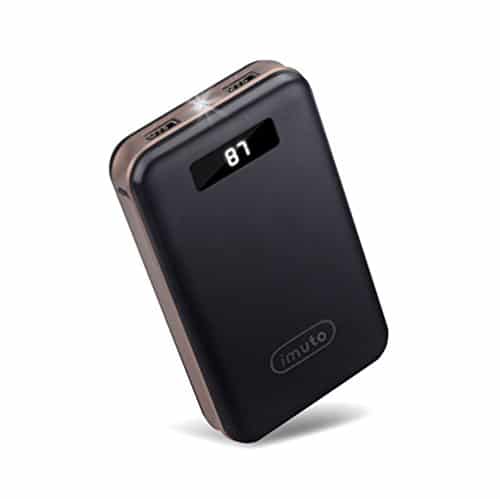 Next on our list is this massive 20,000mAh Power Bank by iMuto. It's large capacity means that you'll be able to charge your iPhone from dead to full a plethora of times throughout the week — you should be able to get around seven to eight full charges, with a little juice left over, after a full charge of your Power Bank. Depending on your usage, it should be able to keep your iPhone running for around a week. iMuto has a great way for you to monitor how much battery life is left in the Power Bank — an LED display shows just how much of a charge is left in percentile format. The iMuto Power Bank has two USB ports, allowing you to charge two devices simultaneously. If two devices are plugged in, the charging speed does go down, as it's only capable of outputting a certain amperage.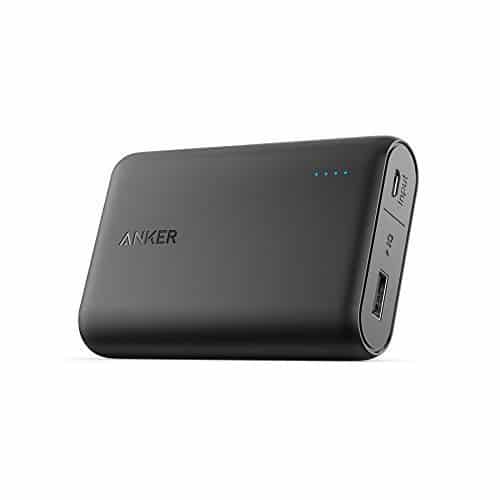 If you haven't heard of Anker before, you might be living under a rock! Anker makes tons of charging products, including the PowerCore Power Bank. It's a fairly slim power bank with a capacity of only 10,000mAh, but it should be able to easily fit in your back pocket. Or, if you throw it in a traveling bag, it won't take up much space. A lesser capacity means you'll be able to charge your iPhone a lot less, but you'll also be able to charge the Power Bank up quicker, too.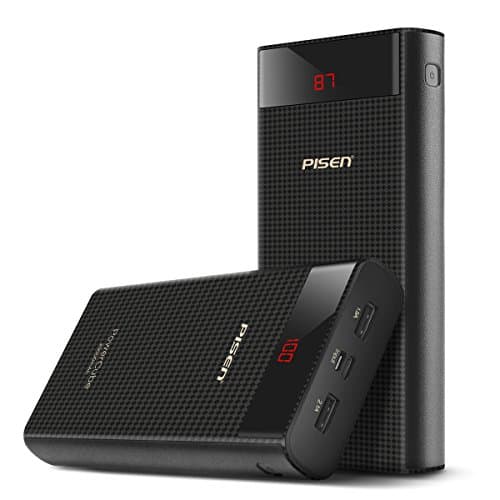 Next is the Pisen Power Bank. It has a massive capacity at around 20,000mAh. You should be able to charge your iPhone from dead to full seven or eight times when the Pisen Power Bank is at full capacity. Even in doing that, you should have some juice leftover for other devices. It has two USB ports, allowing you to charge devices at the same time, but once again, it's not going to be very fast. It can only output 2.1 amps per port, which is faster than most Power Banks, but still relatively slow.
You can always keep tabs on how much battery life your Power Bank has left. An LED display is on the Power Bank to constantly monitor how much life is left in a percentile format. You'll always know when you're running out of charge!
5. Soluser 12,000 Portable Charger
Next up is the Soluser 12,000 Portable Charger. It's made out of aluminum alloy, so this Power Bank is relatively light. This makes it a little easier to carry around and is all-around more portable. It's the perfect Power Bank for throwing in your pocket and going. Two USB ports means you can charge two devices at once, but you'll get more of a trickle charge, as the Power Bank isn't capable out outputting a substantial amount of amperage.
Best Portable Power Bank Charger For iPhone Verdict
Choosing a Power Bank off of this list ultimately depends on what needs you have from it: do you need something portable or something with a high capacity? Most of the Power Banks are fairly portable, but the ones with the smaller capacity are lightweight and don't take up too much space. But, if you need lots of capacity, you can't go wrong with what Pisen has to offer in their 20,000mAh Power Bank.
| Product | Brand | Name | Price |
| --- | --- | --- | --- |
| | imuto | iMuto 20000mAh Portable Charger Compact Power Bank External Battery Pack | Check Price on Amazon |
| | Anker | Anker PowerCore 10000 Redux, Ultra-Small Power Bank, 10000mAh Portable Charger | Check Price on Amazon |
| | PISEN | PISEN 20000mAh Portable Charger - Dual USB Output Power Bank with LED Display | Check Price on Amazon |
* If you buy through links on our site, we may earn an affiliate commission. For more details, please visit our Privacy policy page.