Whether you've just picked up one of Apple's iPhone 8's or having been using it without a case for some time now, it's time put one on! Depending on the iPhone you purchased, you spend close to a $1000 on the iPhone 8 or iPhone 8 Plus — that's not something you want to break because of an accidental drop or some freak thing. Even a slim case can keep your iPhone 8 or 8 Plus safe from cracking. And do keep in mind that, for these models, a case is more important than ever — not only do you have to worry about the glass screen, but the entire back side of the iPhone 8 is glass, making it that much more risky when dropping it.
* If you buy through links on our site, we may earn an affiliate commission. For more details, please visit our Privacy policy page.
If you want a new case for your iPhone 8, follow along below, as we've got our top five favorites listed below.
Best Phone Cases For iPhone 8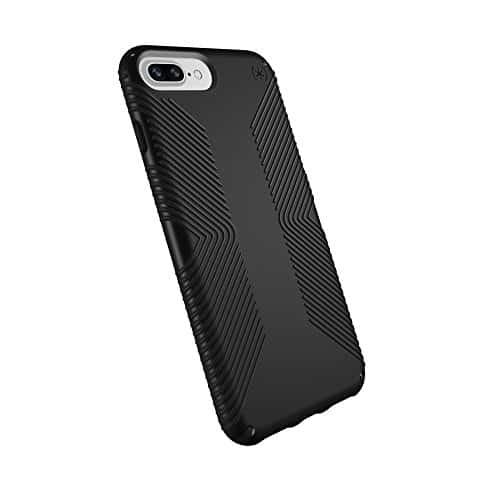 First up we have the Speck Presidio Grip. Speck is a well-known name when it comes to protecting your smartphone, as they offer a wide range of cases for all types of phones, including the Apple iPhone 8. The Presidio Grip is a fairly basic case, but is super simple and cheap. It has a grip-like design so that you can, well, get a better grip on your smartphone. We don't know that this case will protect against the worst of drops, but it will keep your phone free from everyday scratches and damage from minor bumps.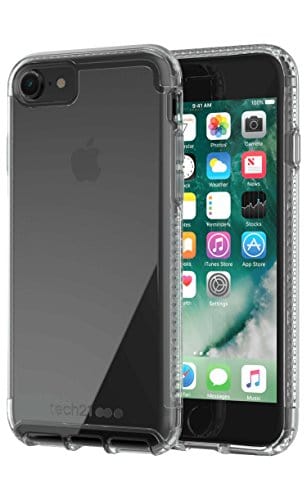 Second, we have a more protective case, the Tech21 Pure Clear. Right off the bat, you can see that this case will keep your phone free of scratches and the like. It'll keep scuffs, dents and bumps clear from the frame, too. Since this is a more heavy duty case, your iPhone 8 should be able to withstand some of the heavier drops and not break. There's no front to the case — not even raised edges — so you might still want to consider purchasing a screen protector to keep your screen clear of scratches and nicks. With the clear case, you should be able to at least see what your phone looks like, as that's a big thing many folks don't like about cases: closing up their smartphone.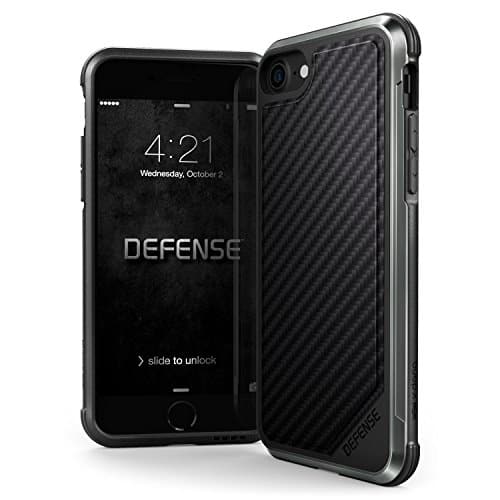 Next, we have the X-Doria Defense. This case is a lot heavier duty than the Speck Presidio Grip, perfect for those that want some better protection than what a basic case can offer. It is a Clear case, so it doesn't look as rugged as a lot of the all-inclusive defense cases out there. It's really nice because it has raised edges on the front of the case. This means that screen is tucked under that lip, keeping your screen free of scratches if you were to put it face down on a table or desk.
4. iPhone 8 Silicone Case
If you're looking for basic protection, you can't go wrong with Apple's stock iPhone 8 Silicone Case — it makes the phone a little slippery as far as the grip goes (but nowhere near as slippery as the stock glass is), but it will keep that glass back free from scratches. Not only that, but it should be able to absorb minor shock. If you don't like the color of your phone, Apple has the silicone case in tons of different colors as well, so you can really style things up.
5. Mujjo Leather
Lastly, we have a more professional-looking case, the Mujjo Leather. This case resembles Apple's own leather case, but being an aftermarket case by a third-party, it's a whole lot cheaper than what you'd get from the official Apple Store. And, it still keeps its stylish looks. It's certainly not the most protective case out there, but it will keep your phone free of scratches. This case is, without a doubt, more about style — if you expect it to protect your phone from a bad drop on a cement floor, it's just not going to hold up, unfortunately.
Best Phone Cases For iPhone 8 Verdict
So it comes down to, what case should you pick up? If you're looking for style over function, we recommend going with the Mujjo Leather. This case will upgrade your iPhone 8's style while giving it a little bit of protection. But, if you're looking for protection over style, we recommend going with the Tech21 Pure Clear or the X-Doria Defense — both cases will keep your iPhone 8 protected from bumps, drops and shock.
* If you buy through links on our site, we may earn an affiliate commission. For more details, please visit our Privacy policy page.