Apple's iPhone is one of the hottest (and most expensive) smartphones on the market right now — it's near bezel-less display is all the rage, giving people a ton more screen real estate to work with. This is great for those that are big fans of a lot of media — YouTube, movies, regular video, photo editing, you name it! While there's no doubt that the stock iPhone is all the rage — even the speakers are phenomenal — there are some things you can do to make it even better: phone accessories for it! A well-built, luxury case and a good pair of headphones can really make the iPhone even better.
* If you buy through links on our site, we may earn an affiliate commission. For more details, please visit our Privacy policy page.
If you're not sure what phone accessories to pick up for the iPhone, be sure to follow along below, as we've got out top 6 favorites listed!
Best Phone Accessories For iPhone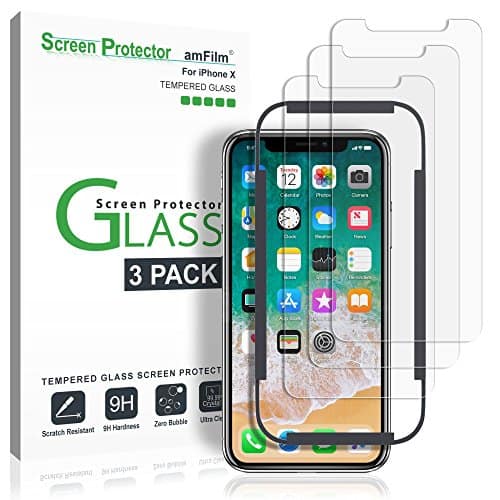 There's little that's a more important iPhone phone accessory than a screen protector. With the iPhone, there's a whole lot more Retina screen that is susceptible to scratches, nicks, dings and scuffs. If you put the phone in your pocket, loose change, keys and other items can get your screen looking pretty beat up after just a couple of weeks. It's super frustrating, especially if you just bought your iPhone. Not to even mention that some of the deeper scratches ruin the integrity of the screen, and make cracks more likely to appear in those areas.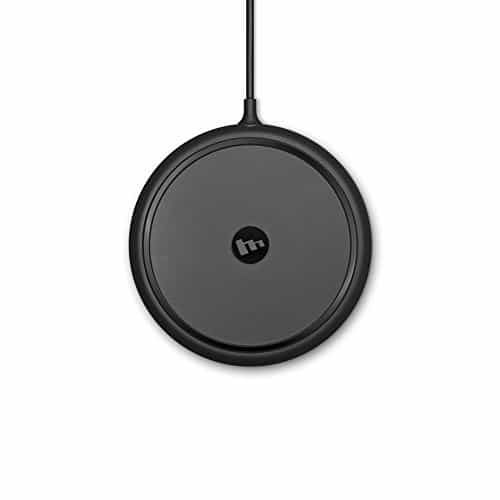 The next thing you'll want to consider for a phone accessory is the Mophie Wireless Charging Pad — this will remove the need for you to ever have to plug your iPhone into the wall again. Simply set your iPhone on the wireless charging pad and you should get the same fast charge that you would from a wall outlet. The Mophie Wireless Charging Pad is especially nice because it's capable of delivering up to 7.5 watts of power to your iPhone, whereas many other wireless chargers are a lot slower than that. Not only that, but the pad has a low profile and sleek design.
Buy it now: Amazon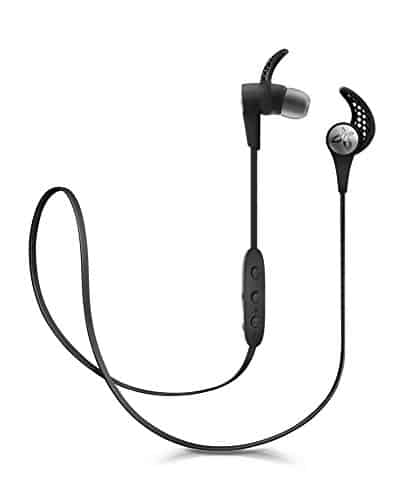 Everyone needs a good pair of headphones, and the Jaybird X3's are the perfect candidate for taking your music to the next level. These wireless headphones are super comfortable, making them a perfect choice for all-day listening. Not only that, but this makes them great for long workouts — like a good jog or an intense session at the gym. Sweat-resistance means moisture won't get into the earphones and ruin them.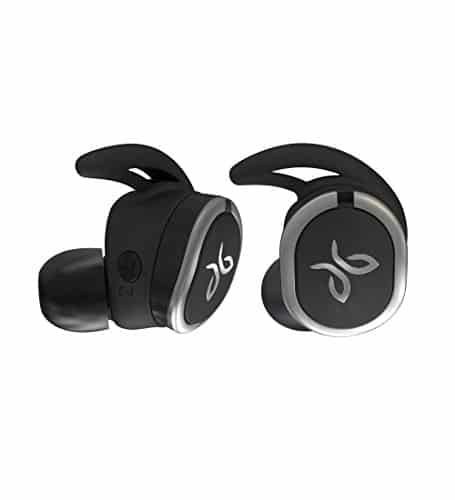 You should consider truly wireless headphones. There's a little bit more of a hassle because they have less battery life and you have to power each of them on individually, but after that, the lack of wires make the Jaybird RUN's phenomenal headphones. With music over Bluetooth, you'll only get about six hours of life out of a single charge, but that's more than enough time for an intense workout as well as some listening throughout the day. Luckily, the Jaybird RUNs are charged pretty fast within their charging box.
These headphones are also pretty comfortable, as they come with a variety of different inserts in different sizes so that these headphones are sure to fit anyone who buys them. Check them out for yourself below.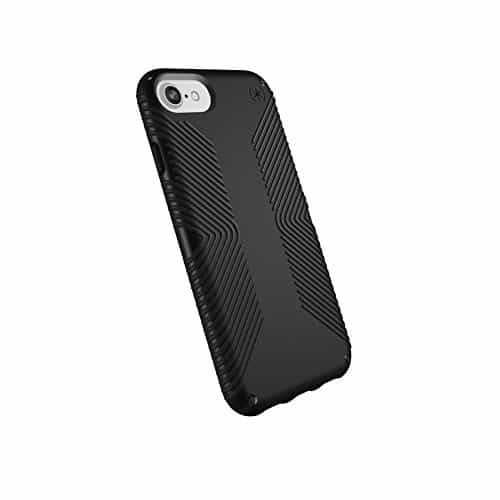 Next, we have the Speck Presidio Grip case for the iPhone. This is a basic case that you don't want to pass up if you find the iPhone to be a little too slippery. This is a cheap case that will keep your iPhone's glass back free from scratches, nicks and any other debris or damage. It has a grip-like texture to it, so you'll be able to have a lot firmer hold on it with this case on, too. They come in a variety of colors, so you can really style up your iPhone, too.
Buy it now: Amazon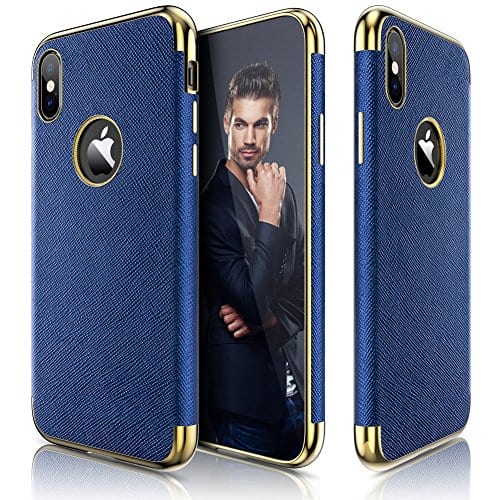 Want to increase your iPhone's style? It can be fairly plain looking, so a good, well-built luxury case will not only add some protection to your expensive phone, but it'll also up your style game tenfold. Consider the LOHASIC Thin Luxury Textured Case. Made out of Premium Leather, you can give your iPhone a great looking style — in either Black or Ink Blue — all while giving it some added shock protection from accidental drops. It'll give you a nice comfortable grip, which is a lot better than the slipperiness of the stock iPhone.
Best Phone Accessories For iPhone Verdict
So, these are excellent accessories for the iPhone, but which one should you buy? If you can only choose from a couple, we recommend going with protection first — the screen protector and the leather case. This'll preserve your iPhone's value of the years and hopefully save you from any heartbreaking cracks. If you can splurge a little, we recommend picking up a pair of Jaybird X3's — you'll love the sound quality and the wireless connectivity over Bluetooth!
* If you buy through links on our site, we may earn an affiliate commission. For more details, please visit our Privacy policy page.