The iPhone XS is the successor to last year's iPhone X, but with only some small improvements that don't really make the phone worth shelling out $1000 for. If you're tired of these silly incremental upgrades from Apple, then you might want to consider looking elsewhere for your smartphone needs, and there are plenty of options out there. Not to even mention that you can often find them at a cheaper price point than many iPhone models on the market.
| Product | Brand | Name | Price |
| --- | --- | --- | --- |
| | SAMSUNG | Samsung Galaxy S9 G960U 64GB Unlocked GSM 4G LTE Phone w/ 12MP Camera | Check Price on Amazon |
| | SAMSUNG | Samsung Galaxy Note 9 Factory Unlocked Phone | Check Price on Amazon |
| | Xiaomi | Xiaomi Pocophone F1 128GB Graphite Black | Check Price on Amazon |
| | OnePlus | OnePlus 6T A6013 Dual SIM Unlocked GSM+CDMA - US Warranty | Check Price on Amazon |
| | LG | LG V40 ThinQ Smartphone, Black (LGV40) w/Bluetooth Headset Bundle Includes, LG Tone Triumph Wireless Bluetooth Headset, 32GB microSD Card, Car Sunction Phone Holder & USB-A to USB-C Cable | Check Price on Amazon |
* If you buy through links on our site, we may earn an affiliate commission. For more details, please visit our Privacy policy page.
So if you're not a big fan of what the iPhone XS has to bring to the table, follow along below. These are the best alternatives to the phone:
Best iPhone XS Alternative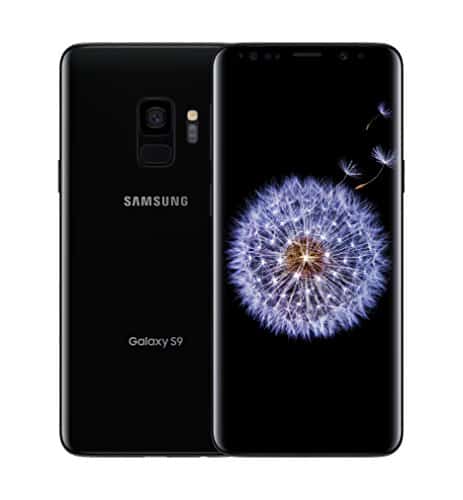 Samsung's Galaxy S9 is another excellent choice, and was Samsung's flagship for 2018. That said, you get much of the same hardware setup as the Note 9 — a Snapdragon 845 processor, plenty of RAM, and a big battery. Battery life might actually be a little more efficient, with a smaller screen size and overall less demand on the battery. You still get a nice display, and it feels comfortable in the hand. You still get all of the "edge" features that come with the Note 9 as well.
Buy it now: here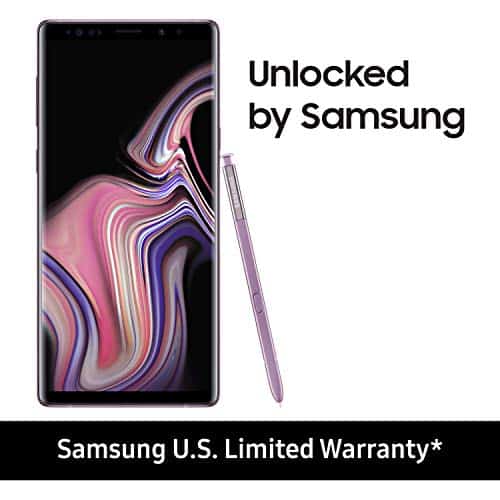 The Samsung Galaxy Note 9 is second on our list, and might be one of the hottest power user smartphones on Android. It runs on Android, but it does have Samsung's own TouchWiz software on top. It has a beautiful dual-curved display, which brings some new innovative features to the phone. There are things like People Edge and other Edge-specific features that you just swipe from the edge for. The Edge provides for a pretty unique perspective when looking at text and video, too.
The crux of this smartphone is its stylus — the S-Pen. This built-in stylus adds some more stylus-like functionality to the Galaxy Note 9 — a la the old Palm Pilots. It lets you naturally jot down notes, create spreadsheets, presentations, and so much more. It can even be used as a remote! The Samsung Galaxy Note 9 also has a big battery, so you can easily make this phone last all day and well into the evening hours. With Qi functionality inside, you can use wireless charging with the Note 9 as well.
Buy it now: here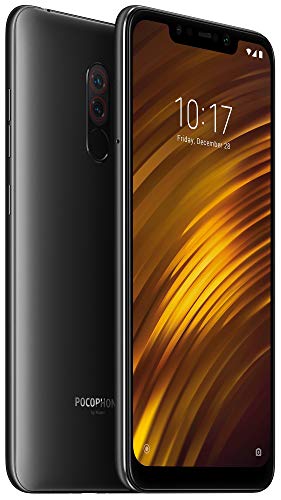 Coming in as our third contender, we're looking at the Pocophone F1. This one's made by Xiaomi. Most will find this phone attractive because of its price point — it sits well under $400, and even so, they've still managed to pack it full of the latest hardware, such as the Snapdragon 845 processor. It's even got a massive battery — a whole 4,000mAh. It supports Quick Charge 3.0 as well, so you can juice it up quickly. It does come with a pretty unique user interface — MIUI, which is a little more bloated than most, but with a Chinese style.
Buy it now: here
"Never Settle" for less is OnePlus' is motto, and they bring that same philosophy into the all new OnePlus 6T. This is an excellent alternative to many of the most expensive smartphones on the market. This one isn't available through the major carriers, but you can snag it from Amazon — it'll work on AT&T, Verizon, and T-Mobile, but not Sprint.
This one has great value for money, giving you all of the latest and greatest hardware, including the Snapdragon 845 processor. There's a pretty big battery inside as well — a 3,700mAh unit. It comes with fast charging, so you can juice it up pretty quickly as well. This one runs on OnePlus' own OxygenOS — based off of Android — which is a pretty clean user interface with little bloat. It's fast, speedy, and efficient.
Buy it now: here
5. LG V40 ThinQ
The LG V40 ThinQ, hot off the heels of the V35, comes up next. This one actually has a fairly similar design to the iPhone XS in that it's got its own "notch" in the display for facial recognition, though the notch can be gotten rid of via a software setting for those that aren't a fan. It's got all of the latest, top hardware on the market right now, and there's a massive battery inside. It supports Quick Charge 3.0, which will juice up your V40 ThinQ in a jiffy.
Best iPhone XS Alternative Verdict
As you can see, there are a lot of excellent alternatives to the iPhone XS. The iPhone XS is fairly pricey at around $1000, but the five alternatives we listed here today can all be had for well under that. Not only that, but all of these have the latest and greatest hardware, with batteries even larger than you'd find in the iPhone XS.
Do you have a favorite alternative to the iPhone XS?
| Product | Brand | Name | Price |
| --- | --- | --- | --- |
| | SAMSUNG | Samsung Galaxy S9 G960U 64GB Unlocked GSM 4G LTE Phone w/ 12MP Camera | Check Price on Amazon |
| | SAMSUNG | Samsung Galaxy Note 9 Factory Unlocked Phone | Check Price on Amazon |
| | Xiaomi | Xiaomi Pocophone F1 128GB Graphite Black | Check Price on Amazon |
| | OnePlus | OnePlus 6T A6013 Dual SIM Unlocked GSM+CDMA - US Warranty | Check Price on Amazon |
| | LG | LG V40 ThinQ Smartphone, Black (LGV40) w/Bluetooth Headset Bundle Includes, LG Tone Triumph Wireless Bluetooth Headset, 32GB microSD Card, Car Sunction Phone Holder & USB-A to USB-C Cable | Check Price on Amazon |
* If you buy through links on our site, we may earn an affiliate commission. For more details, please visit our Privacy policy page.