To get the most out of your iPhone's excellent camera, you need to equip yourself with photo editor apps. You can use them to enhance the look of your pictures, apply creative effects, turn your images into memes, swap your face with any of your friends, and more. But, there is a seemingly endless amount of iPhone photo editor Apps available on the App Store. How do u possibly choose one? That's why we created this guide — to provide you with a comprehensive list of photo editors that will do excellent at giving you the creative edge over your photos. And so, without further ado, here are seven of our favorite recommendations.
Best iPhone Photo Editor App
Instagram is number one on our countdown. It may not be directly a photo editor, but it's an excellent way to edit some aspects of your photos, and then share it with all of your friends and family on the social media platform. Instagram has all sorts of ways that you can edit your photos — with contrast, filters, white balance, and so much more.
Instagram even allows you to crop and cut photos. And, through an extension or add-on that you can download, you can even use Instagram to create a layout or grid of all of your favorite photos.
Download it now: here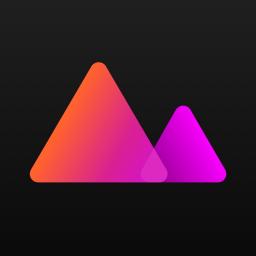 Created by the Bergen Company, Darkroom is another excellent way to edit all of your favorite photos. It can be a hassle to edit photos on mobile, but with Darkroom, it doesn't have to be. Darkroom says this is supposed to be the most well-designed, integrated, and powerful iPhone Photo Editor App. Not only can you use this for editing photos on the iPhone, but there's iPad support as well. It comes with other features as well, such as RAW support, Portrait editing, hashtag manager, custom filter, content-aware frames, and more.
Download it now: here
Developed by Google's subsidiary Nik Software, developers of a set of image enhancement tools and photographic filter plug-ins for Adobe products, Snapseed features much of the same functionality as can be found in the once $500 Nik Collection.
This professional photo editor can open both standard JPG images and RAW image file formats, offering you all the perks of non-destructive image editing right on your iPhone. You can crop, rotate, transform, adjust white balance, apply selective touch-ups, add text or film filters, convert your images to black and white, and much more.
Despite a large number of features the app contains, everything is self-explanatory thanks to the modern user interface designed to guide you through the entire photo editing process. Considering the app's price of exactly $0 and the fact that it's been translated into most major languages, we probably don't need to explain anymore why we've selected it as the best iPhone photo editor in 2017.
Download it now: here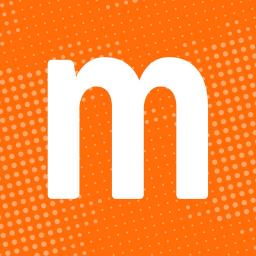 The iOS operating system has no shortage of meme generators, many created by amateur developers who are just learning what goes into making an iOS app. One meme generator that doesn't bear any marks of inexperienced developers is Mematic. With over 5 million downloads and the average customer rating of 5 stars, Mematic has given birth to hundreds of thousands of absurd memes.
The free version of the app lets you use all the classic memes, such as Forever Alone, Doge, Me Gusta, Overly Attached Girlfriend, Scumbag Steve, Ancient Aliens, Philosoraptor, Rage Guy, and, of course, Pepe the Frog. Added with a recent update are the Fake News and Quote meme styles. Your creations can be shared on social media networks directly from the app, or you can save them to your album and transfer them to your computer.
There's also a paid version, which unlocks the ability to choose text colors and fonts for your memes, craft new memes by pasting faces from photos to custom backgrounds, and customize the watermark Mematic automatically adds to every meme.
Download it now: here
MSQRD (pronounced like the word masquerade) is an iOS app that demonstrates the capabilities of a face-tracking and 3D face-placement SDK developed by the same company. When the app detects a human face, it automatically lays an animated mask over it and adjusts it to exactly fit the user's facial features and repeats his or her movements.
The app is divided into two sections. The top half of the screen shows a life preview of the selected effect, and the bottom half of the screen contains thumbnails of available filters as well as the record button. Users can record a video of up to 30 seconds and then share the video on social media with a press of a button.
The team behind the app has been developing their face-tracking technology since 2010. On 9 March 2016, the app was purchased by Facebook as a move how to compete with Snapchat and the growing popularity of its filters.
Download it now: here
6. Free Photo Crop
Free Photo Crop is a dead simple app that contains only the most essential features to help you change the size of your pictures, including crop, rotate, flip, and a selection of filters and effects as a nice bonus. The app is completely free, supported by ads.
If you're a blogger and often need to editor the pictures you take for your content management system, Free Photo Crop can help you achieve great results in no time.
Update: This app has been removed from iTunes
7. CamCam
The CamCam face filter app comes with countless fun filters and stickers that you can use to turn ordinary selfies into something hilarious, cute, or utterly creepy. See how you might look like if you were a kitten, puppy, deer, or bunny. Swap any boring background for an enchanting forest or mesmerizing mountain range. CamCam's advanced face-recognition algorithms can keep track of multiple people at the same time, which makes taking group pictures a blast.
If you have tons of existing selfies on your iPhone and you would like to use them instead of taking new ones, you can. CamCam filters can be applied to existing photos as well as those captured by the app. Instant sharing on popular social media sites is fully supported, and the app even integrates with Facebook messenger, allowing you to send pictures and videos directly on Facebook messenger without leaving the app.
Update: This app has been removed from iTunes
Best iPhone Photo Editor App Verdict
As you can see, there are a ton of excellent photo editors of all types available for the iPhone. There are photo editors out there that will allow you to edit every aspect of your photos, and then others that will give you some basic abilities. There are other, unique choices as well, such as meme generators, face swappers, and so much more.
Do you have a favorite photo editor for the iPhone? Sound off in the comments section below — your suggestion may just make it to our list of recommendations!