The iPhone 11's is Apple's successor to the iPhone XR. The major upgrade is in the camera department, where you now actually get two lenses instead of the single camera lens that iPhone XR had. Suffice to say, it can produce some excellent photos and videos, but the camera block on the back is not always everyones favorite style. Luckily, there are plenty other best iPhone 11 alternatives and options today.
* If you buy through links on our site, we may earn an affiliate commission. For more details, please visit our Privacy policy page.
So without further ado, here are the best iPhone 11 alternatives that you can pick up today. Let's dive right in.
Best iPhone 11 Alternatives
You cannot go wrong with Apple's own iPhone XR. The iPhone 11 might be the successor to the iPhone XR, but the older, iPhone XR is still an excellent choice today. The hardware is still fast, and the screen is still one of the best by today's standards. The megapixel count actually sits at 12-megapixels, and still takes some excellent photos by today's standards.
The iPhone XR sports the A12 Bionic chip, so it can handle just about anything without a hitch. It really helps make that Face ID experience smooth — unlocking your phone, replacing passwords, and authorizing payments are a breeze.
Buy it now: here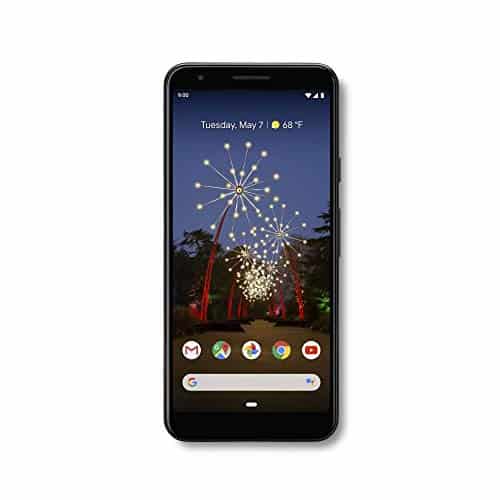 The Google Pixel 3a is one that you can never go wrong with. This is more of a mid-range device, but you certainly wouldn't be able to tell unless someone told you.
There's actually a Pixel 3a and a Pixel 3a XL — the former has a 5.6-inch display and the latter a 6-inch. Either way you go, you still get plenty of screen real estate and detail. One of our favorite features about this one is the fast charging abilities — just 15 minutes on the charger can get you a whole seven hours of use. On top of that, it comes with a single-lens camera, but it's still able to take some stunning photos.
Buy it now: here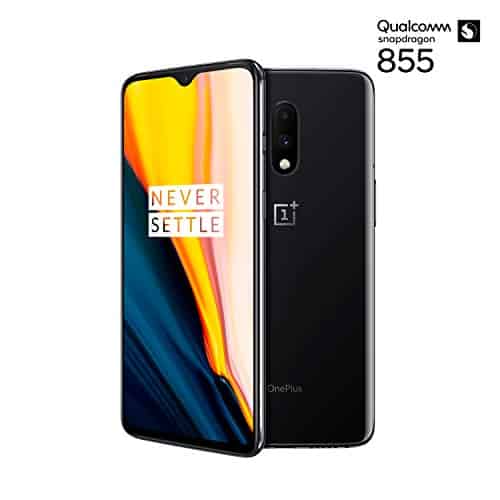 OnePlus is another great choice with their "Never Settle" philosophy. They work to make flagship phones at prices that average consumers can afford. They've mostly been able to achieve that, while still offering you an overall excellent experience with high-end hardware.
And we really do mean high-end hardware! This one has a 6.41-inch display, and it comes with some great resolution that keeps media looking excellent. It actually has Qualcomm's Snapdragon 855 processor, which keeps your whole system running smoothly. A lot of RAM keeps multitasking running great, too. Apps and games are extremely responsive, and it comes with the Qualcomm Quick Charge functionality for faster charging.
Buy it now: here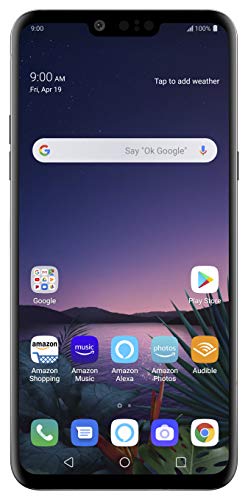 LG's G8 ThinQ is an excellent option, even if LG might not always be the brand that first comes to mind. The LG G8 ThinQ is actually fairly unique in particular, because LG has partnered with Amazon to make it an Alexa-compatible device. Just say "Alexa", or tap the power-button to prompt her, and then you can use the voice assistant to send commands to your smart home devices, or you can just use it as your typical virtual assistant.
Inside, you get the Snapdragon 855 chipset, and so, the overall phone experience stays really quick. Being a Snapdragon chipset, you can take advantage of the latest Quick Charge features. It only has a dual rear camera setup, but photo detail is similar to many of the modern flagships today.
Buy it now: here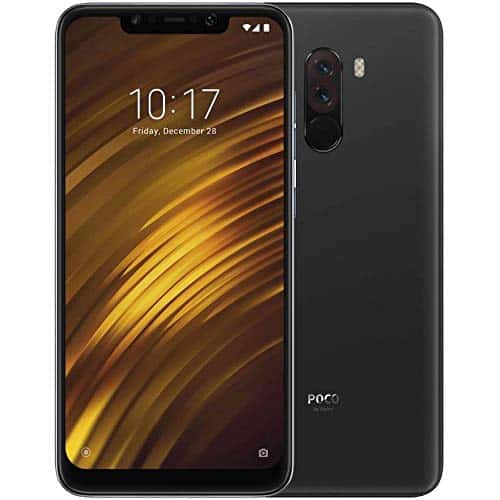 The Pocophone F1 is at least worth considering. It's made by Xiaomi, but should have no problem working on many U.S. carriers. It has a 6.2-inch display, and comes with some excellent resolution. And at that size, there's plenty of room here to stay productive. And with the high resolution, watching movies, videos, writing emails, reading articles, are all extremely clear.
It comes with a Snapdragon 845 processor and 6GB of RAM, so the phone overall is fast, too. That Snapdragon CPU can keep up with just about any app or game, and also brings you some nice fast charging power.
Buy it now: here
Verdict on The Best iPhone 11 Alternatives
As you can see, there are tons of options that you can use instead of the iPhone 11. If you're looking for a flagship-level smartphone without paying out absurd prices, any one of these are going to do just fine. However, we think that you're going to get the best value for money out of the Google Pixel 3a or the OnePlus 7 — it's hard to beat either of those experiences!
Do you have a favorite alternative to the iPhone 11? Let us know in the comments section below — we'd love to get the discussion started below.
* If you buy through links on our site, we may earn an affiliate commission. For more details, please visit our Privacy policy page.