There are a lot of fun mobiles games that can be played for free on the iPhone; however, with most of these games featuring on-screen controls — such as a digital joystick — the experience is often lackluster. It's just so difficult to navigate with, and it's particularly frustrating when you're trying to, say, move your character and shoot the enemy at the same time. Luckily, the problem is easily resolved with a game controller.
* If you buy through links on our site, we may earn an affiliate commission. For more details, please visit our Privacy policy page.
Tired of having poor control over your game or game characters on mobile phones like the iPhone ? On-screen digital controls just make everything difficult, but in the modern world, we have accessories to make this easier. For the iPhone , there are Bluetooth game controllers. Connect one up to your iPhone, and you'll be able to control your favorite games and characters with a whole lot more precision.
Not sure what the best game controllers are for the iPhone? We have the best options below.
Best Game Controllers For iPhone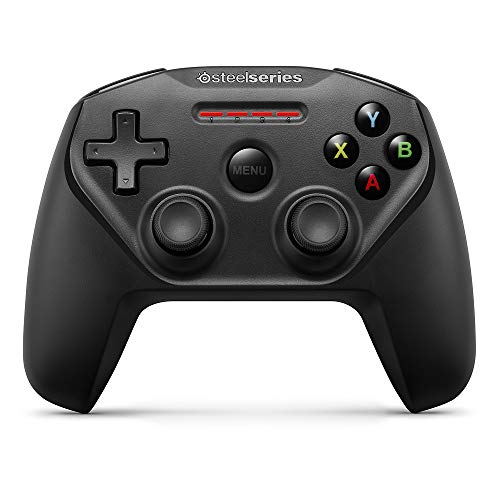 You cannot go wrong with the SteelSeries Nimbus. The Nimbus is an excellent choice for the iPhone, primarily because it resembles the full-size controller from a game console like the Xbox One or Xbox 360. That said, you're going to get way more control over your game, as well as more precision in combat and over your character.
This one was designed specifically for iOS. It's a full-size controller, so you'll get excellent ergonomics that will keep your hands comfortable. The physical controls are excellent and give you much better control especially in shooters and role-playing games. And if you're competitive at all, and you play in multiplayer scenarios at all, the Nimbus will give you a competitive edge in multiplayer scenarios
The SteelSeries Nimbus should work fine with all MFi-ready games. It's compatible with most Apple devices out there, so you could use it with the iPhone, or an iPad. Or, take it to the big screen on your MacBook or iMac
Buy it now: here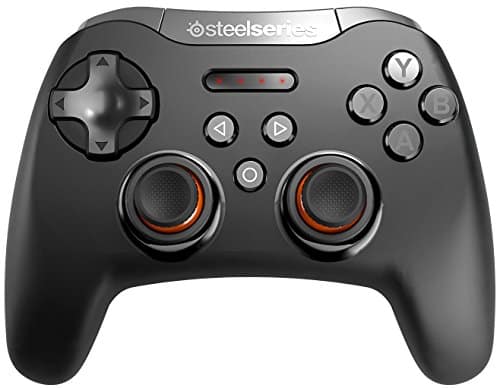 The SteelSeries Stratus XL this one is right up there in quality with the Razer Serval. It's actually one of the closest experiences that you'll get to an actual full-size console controller, giving you a familiar and comfortable feel. This controller can actually be customized to your own personal style, allowing you to specify the sensitivity of the triggers and joysticks.
Buy it now: here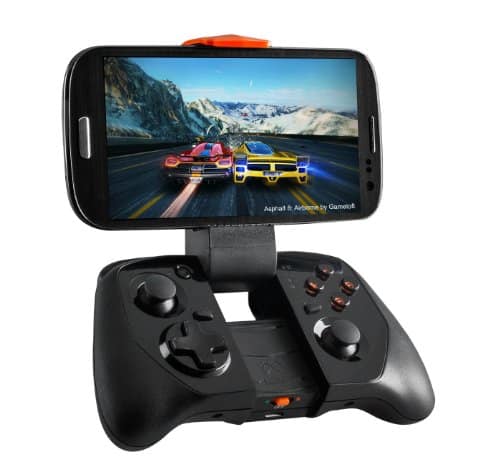 MOGA offers some of the best game controllers for iPhone. The Hero Power is actually one of their best, giving you a full size game controller to work with, as well as a mount to set your iPhone inside. It's easily one of the best experiences you'll find in a controller. It takes on an Xbox-style, so the controller will feel familiar to you if you've ever gamed before.
The MOGA Hero Power is ideal for extended periods of gaming, as it has the ability to charge your iPhone while you game. Suffice to say, you will need to juice up the Hero Power every so often, but this ultimately means that you'll get more gaming hours out of your smartphone. It's a versatile controller, too. When you're done gaming on your iPhone, you can easily shift the Hero Power over to the TV when you're ready to game there or flip through some channels.
Buy it now: here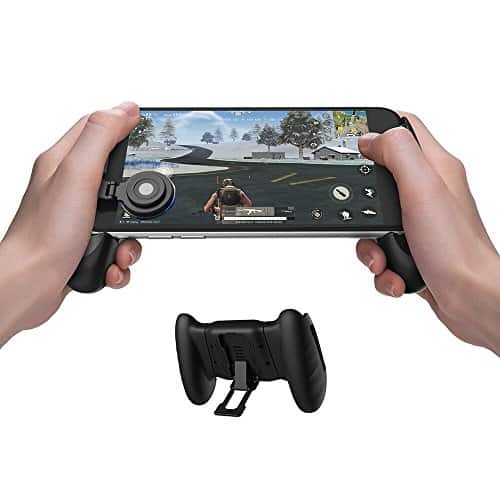 The GameSir F1 is a unique choice for the iPhone. The joysticks sit right on the screen, and the controller grips to the sides of the phone for, well, a better grip on the phone during game time. And even though these attach directly to the phone, they're easily removed and re-attached when you're ready to play again.
There's a built-in stand for better comfort when watching movies, TV shows, and other media.
Buy it now: here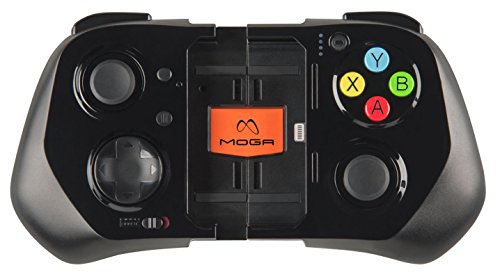 MOGA has been a big name in mobile game accessories for years now. They primarily made controllers for Android phones and tablets, but now they're making them for the iPhone as well. That said, the MOGA Ace Power was designed specifically for iOS. All of the buttons and joysticks will work just fine with the iPhone and give you better precision overall.
Hook this one up to your iPhone over Bluetooth, and you can comfortably play your favorite iOS games for hours before needing to charge the Ace Power itself up.
Buy it now: here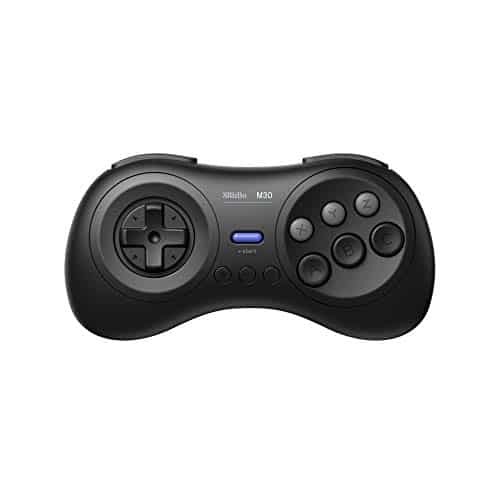 The 8BitDo M30 is no full-size controller, but it's still better than the on-screen controls of your iPhone. Hook it up over Bluetooth, and you will instantly get better precision than those digital controls.
One of the cool things about the 8BitDo is how closely it resembles controllers from older style consoles. This one in particular closely resembles the controller from the Sega Genesis & Mega Drive game console. It's — obviously — a lower profile controller, so it doesn't have the best ergonomics, but you do get better control and function over your games.
Buy it now: here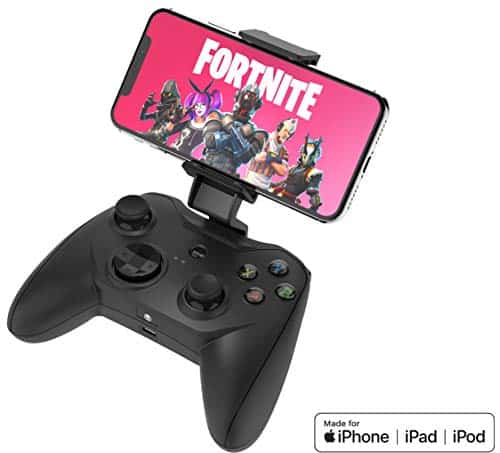 The Rotor Riot is another excellent choice for the iPhone. They promise instant and better control over your character, and combat moves, too. The Rotor Riot is a little different from other game controllers since it's a wired controller and not a wireless controller. It's easy to set up the Rotor Riot — just set it in the holder, hook the lightning cable up to it, and then you're ready to start gaming.
This one resembles an Xbox controller the most, so if you already do a lot of gaming on an Xbox One or even an Xbox 360, you'll likely be able to pick this one up and start gaming without much need to learn the button placement.
Buy it now: here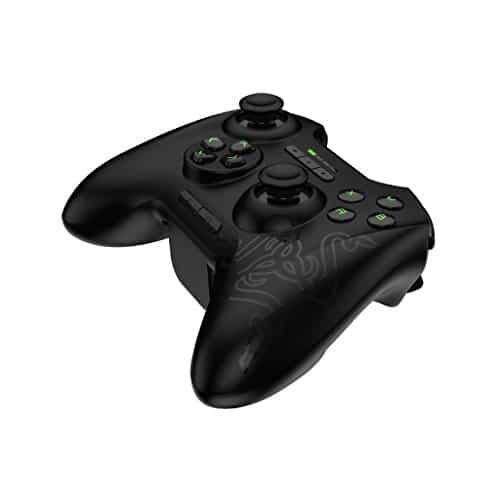 If there's one controller that you want to pick up off of this list, it has to be the Razer Serval. It's able to easily connect up over Bluetooth with your iPhone, and you'll be able to take part in precision gaming on iOS. If you ever wanted the competitive edge on any of the top iPhone games out there, the Razer Serval will give you it. With low latency, you get really good response times. Razer will actually let you switch the Serval between Bluetooth and and wired, depending on what your preference is.
We really like what the Razer Serval has to offer. It's a very versatile controller, featuring a phone holder so that you can easily keep your iPhone — or another phone — securely in place. The Razer Serval even has the ability to shift over to PC, Android TV, or mobile gaming easily.
Buy it now: here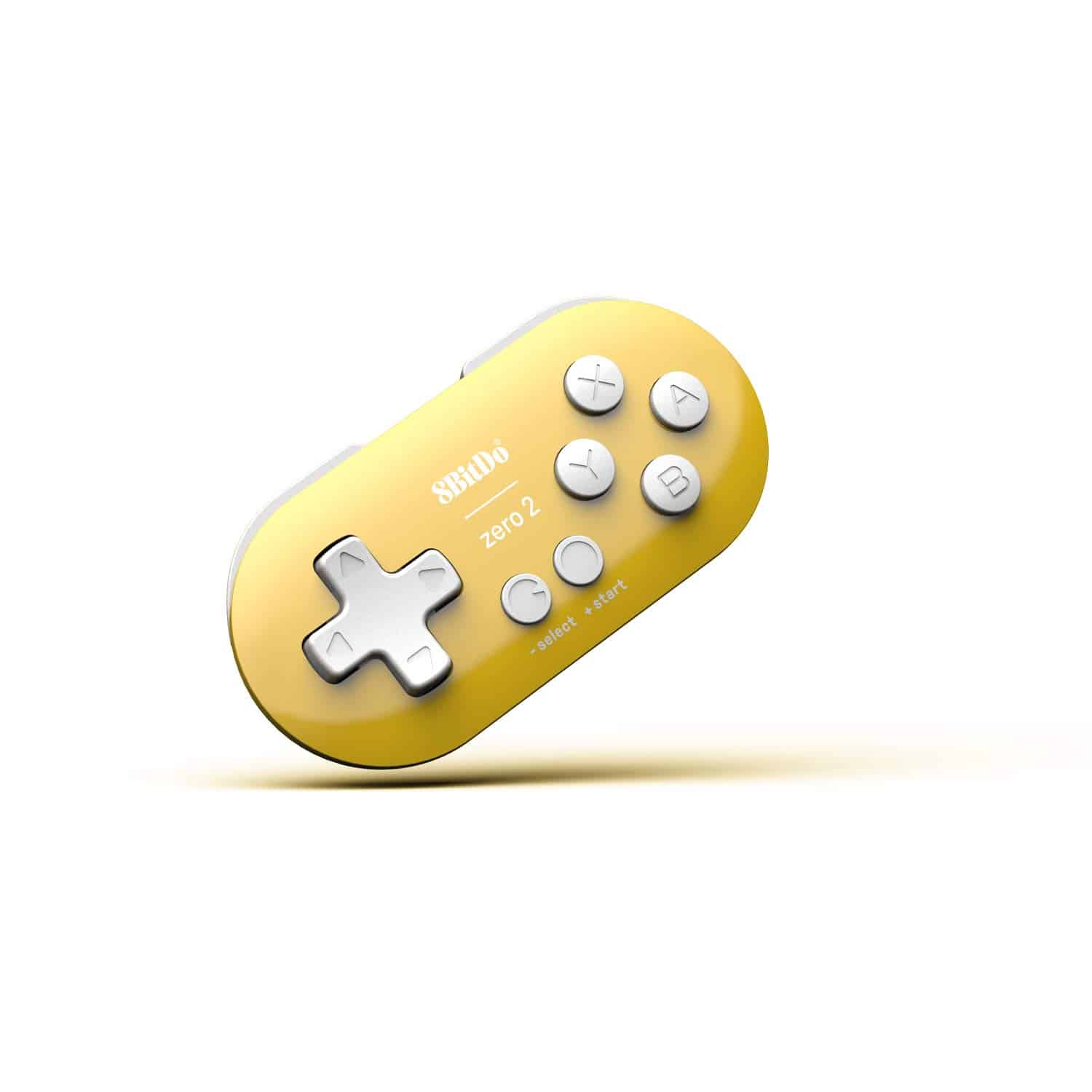 8BitDo's Zero controller comes up as ninth on our list. This one gives a small nod to the classic controllers from many of the retro systems of old. The nostalgic feel will bring a grin to any gamer's face. Not only that, but the 8BitDo Zero connects up easily to your iPhone over Bluetooth; however, you do have to keep it charged with a micro USB cable every so often, which does come included. One charge will get you a whole twenty hours of straight use on a single charge, so you'll have plenty of time to play. The 8BitDo Zero comes in a wide variety of colors and styles, but this one is one of our favorites: This one isn't a full-size controller, so it might be a little uncomfortable during extended periods of play time, but it's leagues better than those on-screen controls.
Buy it now: here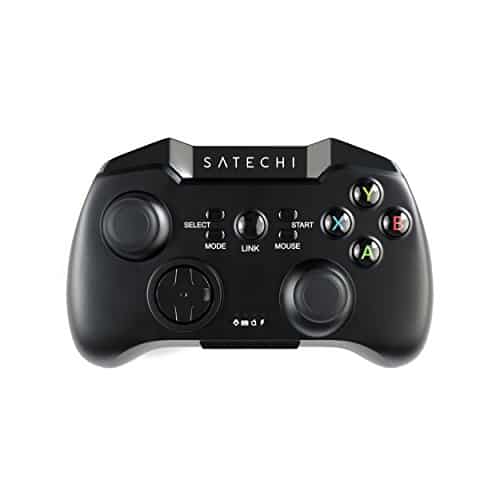 Lastly, we have Satechi's Bluetooth Wireless Gamepad. It offers excellent performance in Bluetooth gaming capability, allowing you to quickly and easily connect the controller to the iPhone . It comes equipped with a mount to hold your iPhone securely in place while gaming, which makes the experience all the more comfortable. This one isn't quite a full size controller, but does get pretty close. Battery life lasts a decent amount of time as well.
Best Game Controllers For iPhone Verdict
So, which one is best for the iPhone ? We think that you'll have the best experience with the SteelSeries Nimbus, which closely resembles a controller from the Xbox One or Xbox 360. That will enable you to not only have a lot of fun playing games but to give you a competitive edge when playing online. That said, we do like the other game controllers available for the iPhone; however, the SteelSeries Nimbus tops them.
Do you have a favorite game controller for the iPhone? Let us know in the comments section below.
* If you buy through links on our site, we may earn an affiliate commission. For more details, please visit our Privacy policy page.