You've heard it time and time again, texting and driving is a dangerous game to play, it just isn't safe. In fact, doing anything on your phone while driving is a dangerous game to play — even using Google Maps or Apple Maps. The few seconds your eyes are off the road are seconds that you're blind to what's going on ahead of you, and that's why you need a car holder mount for iPhone. That's why dashboard mounts are so important to have in your car — they securely keep your smartphone in place so that you can easily manage the GPS, monitor text messages, and take phone calls without ever taking your eyes off of what's in front of you.
* If you buy through links on our site, we may earn an affiliate commission. For more details, please visit our Privacy policy page.
Let's face it, the iPhone is a big smartphone, and if you are going to be using it while driving, then you need the best car holder mounts for iPhone . With a screen size at 6.5-inches, this one takes up a lot of space, which can make it hard to find a car holder mount that will fit the phone, especially if you have a case on this bad boy. But you've come to the right place.
If you're looking for a car holder mount for the iPhone , there are plenty that'll work with it. However, there are equally as many poor choices out there as well. That's why we compiled all of the best options for the iPhone for you.
Let's Dive Right into The Best Car Holder Mount For iPhone
First on our countdown , Beam Electronics, this car holder mount actually clips onto your car's air vents. Even then, it's able to provide you with some excellent support, even though air vents may be on the thinner side.
It actually comes equipped with a Quick Release button, which makes it easy to release your phone as needed. It does have 360 degree rotation for switching it into horizontal or vertical modes, too — i.e. for better views of your Google Maps route and etc.
On top of supporting the iPhone, you can use this for a wide range of other phones, too.
Buy it now: here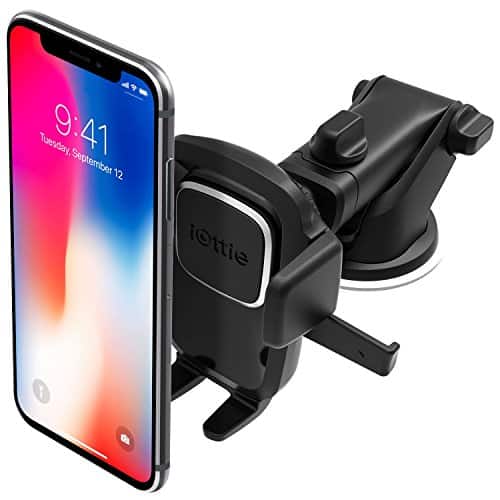 Next, we're looking at the iOttie Dash Mount. This is one of our favorites, with it actually using the traditional clasp method — so, just set your iPhone on the stand portion, and then clasp it together with the side walls to keep it in place.
Another neat thing about the iOttie dash mount is that the arm is adjustable. So depending on where you place it, if your phone is too far away, you can extend the arm out from 5 inches up to 8.3 inches. You can also move the arm in increments, from facing you (the driver), to up and all the way back (facing the windshield). Being able to adjust it to however you need it is a fantastic feature.
The only "con" or frustrating thing about this one is that the iOttie Dash Mount is somewhat permanent. Installing it means that it's not wise to pull off at all — you can pull it off, but the adhesive will destroy that area of the dash.
The iOttie dash mount is a secure car holder mount, but the adhesive is not coming off easily. That's good news for your phone, since it's not going to let your phone go — even over the roughest bumps and terrain. But, it's bad news for your car, should you ever change your mind on the dash mount, since the adhesive, once again, will ruin that area of the dash.
Buy it now: here
This phone mount from Mpow is different from the others on this list because instead of being a stationary mount for your phone, it's made of a flexible, rubbery material so you can bend it into whatever shape or angle you need. You'll also be able to mount this one on either your dashboard or your windshield, so there's plenty of options to make sure you get it just how you want it.
One of the cool features of this one is the ability for it to turn 360 degrees so that you can view your phone horizontally or vertically. On top of that, it has a single button release, which means you can keep your eyes and your focus on the road at all times.
Buy it now: here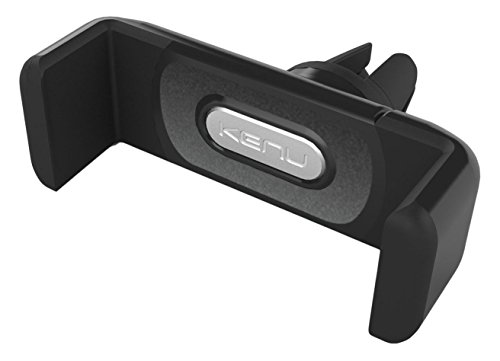 Similar to the mount by Beam, this one by Kenu can fit into your car's air vent, rather than on the dash or window. The phone-holding mechanism itself is adjustable, so whether you have a larger phone or a smaller one, you can adjust it accordingly for the perfect fit.
The neat thing about this one is that it can also easily be converted to a travel stand. So when you're away on a trip, or even at home, and need a phone stand to watch a video or play a game on, this works for that too. All you need to do is insert a credit card or a card of similar size into the back of the mount, and it's ready for you to use.
Buy it now: here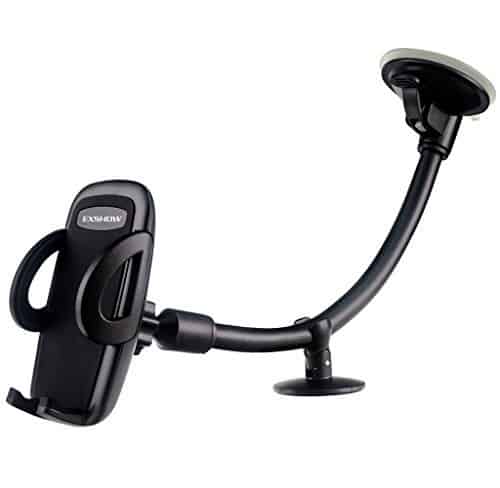 Next up, we're looking at Exhsow's very own Dash Mount. This one primarily is suction cup driven, so this one isn't going to destroy your dashboard at all, should you want to get rid of it. We will say whether you decide to use this with your dashboard or your windshield, your phone stays securely in place. This one is made out of rubber material, but even so, the Exshow Dash Mount keeps your phone very well secure.
The mounting mechanism can be used to secure any smartphone, but the nice thing here is that there's a single button release — that means when you need to access your smartphone, you don't have to mess around with it to get it out of the mount.
Buy it now: here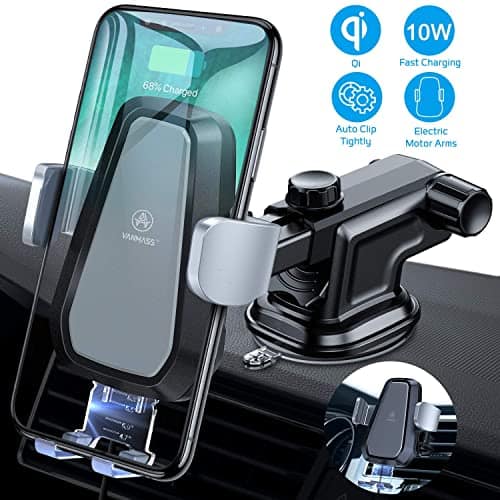 Vanmss comes up next with its — yes, you read that right — wireless car charger mount. This car holder mount can actually charge your iPhone over the Qi wireless standard, instead of using wires. Of course, you'll still need to plug the mount itself into the car — you just won't have to plug your iPhone in.
You will be able to juice your iPhone up with 7.5 watts of fast charging power, which juices it up relatively quickly. That said, a Quick Charge car adapter is necessary for this one to work.
This car holder mount actually uses clamps to keep your iPhone in place. The two clips are actually able to automatically close and grip your phone when the phone is attached to the car holder.
Buy it now: here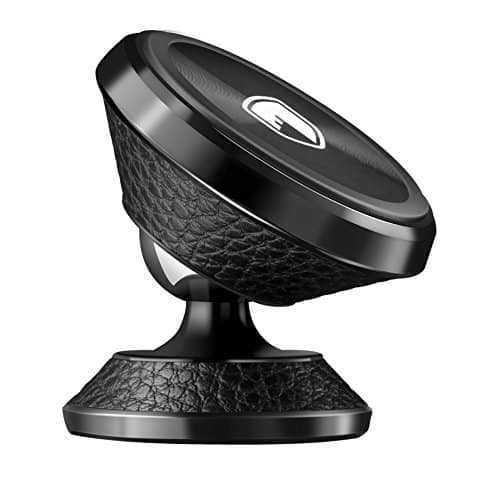 We're big fans of the traditional clasp-style mount, but one of the new styles that are in are magnetic holders. And they actually work really well! Enter, the FitFort Magnetic Holder. This one actually uses magnets to keep your iPhone in place, and it does it really well. The hold is extremely strong.
On top of that, FitFort designed this magnetic holder to be slimmer than those larger clasp-style setups. So, if you're looking for a slim mount that isn't going to look out of place, you're going to love this one.
It's super adjustable, too! There is ball portion with a magnetic plate that you attach to your dashboard. That ball portion allows you to adjust the holder in your preferred position. Then, you apply the magnetic sticky adhesive to your smartphone — set your smartphone on the mount, and then it stays securely in place through magnets.
One of the prevalent concerns with something magnetic is that it will suck the life out of your phone battery or do damage to your phone's memory. With this particular magnetic technology, your phone is safe and well protected from that. However, the company recommends you do keep it away from other magnetic-sensitive items, such as credit cards or pacemakers. If you are still skeptical, this product comes with 12 months of customer service to help you with any problems you may have.
Buy it now: here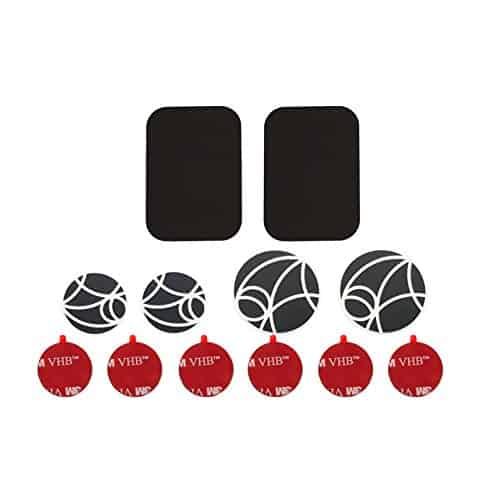 Next, we have the WuteKu Magnetic Holder. This is another option that uses magnets to keep your smartphone securely in place. It actually has that similar magnetic holder that sits on rotatable ball mount. Attach it to your car — keep in mind that it is a somewhat permanent solution — and then attach the sticky magnetic adhesive to your phone. Then, just set your phone on the car holder and it holds it securely in place with magnets. Like the FitFot, the magnets won't harm your phone either; however, we'd recommend that you keep a case around your iPhone, as you don't want the adhesive on that glass back — it could leave scratches or really scuff up the body.
Buy it now: here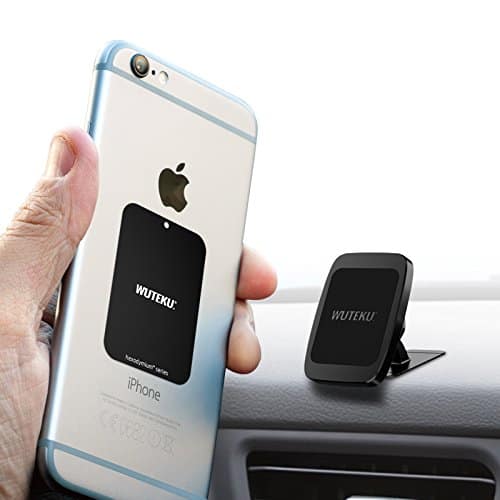 WuteKu's Magnetic Holder might be last up on our ninth list, but this one is equally as good as the FitFort, if not slightly better. The function here is actually extremely similar to the FitFort Magnetic Holder, but we like this one a little better on a personal note because of the slimmer setup. This way, the Magnetic Holder isn't taking up much space on your dash.
And even though this uses magnets, your iPhone in place really well, even when traveling over rough dirt roads.
Buy it now: here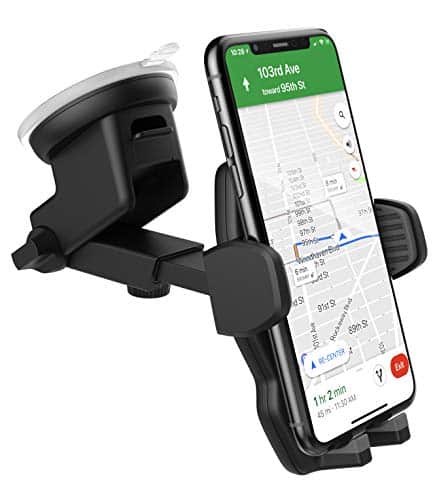 Next up, we really love what Encased is doing with their Car Mount. This works either on your dashboard or your windshield — your choice. Once it's setup, set your phone in the mount, and adjust the clasp so that it keeps your iPhone in place.
What we really enjoy about the Encased Car Mount is that it works really well with phone cases, too. Even if you're using something like the Otterbox Defender, the Encased Car Mount is going to be to be able to accommodate for it.
Buy it now: here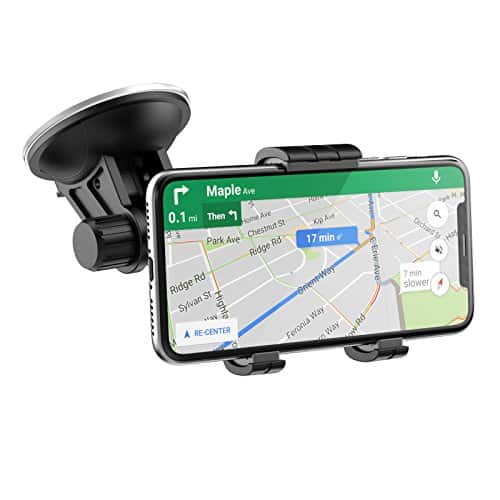 If you need a car holder mount for your iPhone that's a little bit more friendly to phone cases — and large cases at that — then you'll want this fully adjustable mount by Encased. One of the neat things about this one is that it can be applied to your windshield or dashboard. Once you setup the positioning, just set your phone in the mount and adjust the clasp so that it keeps your iPhone firmly in place. It can even hold something as thick as, say, an iPhone with an Otterbox Defender — it's that adjustable! The car holder mount actually works with and without a case, because the clasp is fully adjustable — it can just be adjusted outward more to accommodate those large cases we talked about.
Buy it now: here
12. Penom
Penom's mount for your iPhone may be last on this list, but it's certainly not least. It's another one that has a clip designed to be mounted on your vent and is similar in design to the one by Beam. This is a heavy-duty mount and has optimal support for any phone, including your iPhone.
Another great thing is that this phone also has a single release button, right on the back. Instead of having to fidget with trying to get your iPhone out of the contraption, press the button. This is also fully adjustable, and should fit just about any phone, and rotates an entire 360 degrees. And if, for any reason, your product has some defect, the company promises to replace that no matter what.
Verdict on the Best Car Holder Mounts For iPhone
As you can see, there is plenty of excellent car holder mounts available for the iPhone . Just about any of these car holder mounts for iPhone will work, but for a phone this large, we do prefer the traditional style. A magnetic holder should work with this phone, but we wouldn't want to take any risks — we'd prefer a clasp style like the iOttie has.
What's your favorite car holder mount for the iPhone ? Let us know in the comments section below — we'd love to hear from our readers!
* If you buy through links on our site, we may earn an affiliate commission. For more details, please visit our Privacy policy page.