This post highlights potential solutions to the problem about the iPhone 13 stuck on Apple logo. Read on to learn why your iPhone can't get past the Apple logo and how to fix it.
What makes an iPhone get stuck?
One of the dreaded issues faced by many iPhone and iPad owners heretofore is being stuck on the white Apple logo. It often occurs during an iOS reboot from a software update, app update, and iOS restore.  Your iPhone is trying to execute the normal boot-up sequence but unable to finish and gets stuck on Apple logo instead.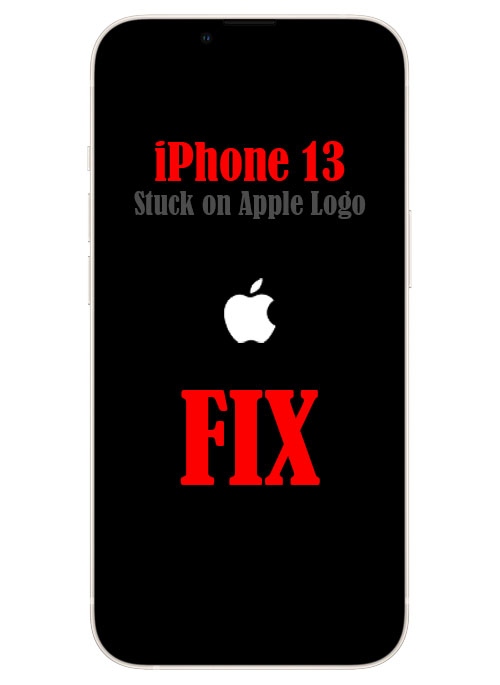 This problem can be attributed to many different factors from memory problems to fatal system errors. In the worst cases, an iOS device gets stuck on the Apple logo due to hardware damage.
Other frequent instances when an iPhone can get stuck on black screen, white screen, recovery screen and Apple logo would include data corruption, faulty app installation, buggy updates and in some cases, a problematic SIM card in use. Jailbreaking the iPhone can also inflict the same problem, especially if something went wrong in the process.
A systematic approach to fix iPhone stuck and other relevant issues in mobile devices is to figure out the underlying cause. The easiest way to do so is to think of what has happened before the problem started.
For example, did your iPhone get stuck on the Apple logo after installing a new app or updating to the latest version of iOS? With this perspective, it would be easier for you to work on the best possible solution. But if you couldn't figure out what exactly has happened before the onset of the problem, then you can use the trial-and-error approach instead.
Troubleshooting iPhone 13 stuck on Apple logo
To rule out software-related factors that might have prevented your iPhone from getting past the Apple logo screen, there are a few workarounds you can try performing on your end before taking a trip to an Apple-authorized service center. The following outlined solutions are applicable to a stuck iPhone 13.
First Fix: Force Restart iPhone 13
The simplest yet very effective solution to software-related issues is an iPhone reboot or soft reset. Restarting the phone can help fix various types of system glitches that cause random app problems and system malfunctions. However, the usual reboot is only applicable to responsive devices.
But since your iPhone is stuck and unresponsive, you will need to do the alternative reboot referred to as force restart. Thus, the first recommended solution is to force restart iPhone.
As the name implies, this method forces the stuck iPhone system to shut down and restart. It doesn't affect any saved information on the internal storage so you won't lose any important data in the process.
For starters, here's how to force restart an iPhone 13:
Step 1: Press and quickly release the Volume Up button.
Step 2: Then, press and quickly release the Volume Down button.
Step 3: Finally, press and hold the Side/Power button for a few moments and then release it when the Apple logo appears.
Allow your device to finish the boot sequence and see if it's already able to get past the Apple logo this time.
Is your iPhone Storage Optimized?
If the problem is fixed by a force restart, then don't forget to optimize your iPhone storage next. This is one way to prevent recurrence of performance-related issues including stuck or frozen displays due to low memory. If necessary, delete old files and unused apps from your iPhone or move some of your important data to your iCloud account or to your computer's hard drive via iTunes.
To ensure optimum performance, be sure to have at least 3GB of available memory on your device.
Second Fix: iPhone Factory Reset via iTunes.
If the iPhone remains stuck after a force restart, your next option is an iPhone system reset or factory reset. This will wipe everything from the iPhone system including custom settings, installed apps and multimedia content saved on the iPhone storage. After the reset, your iPhone will be restored to its factory state. Any transpiring issues tied to complex system glitches and data corruptions will also be cleared out in the process.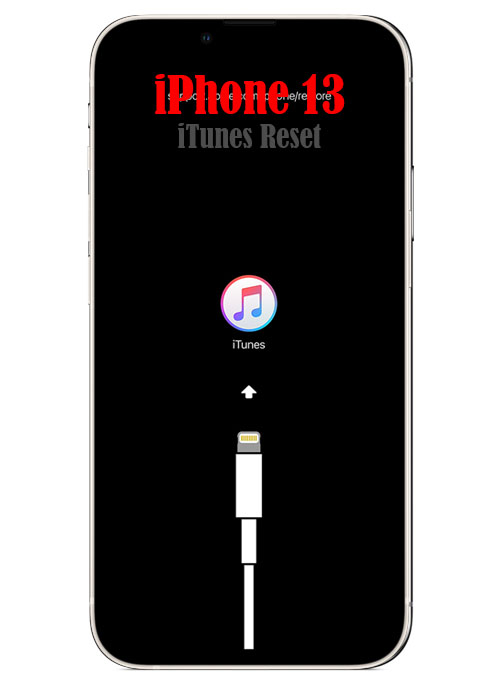 You can perform a factory reset straight from your iPhone 13 settings menu or using iTunes. Since the device is unresponsive, the former method wouldn't be possible. Thus, you will need to use iTunes to get this done.
Note: Be sure to use the latest version of iTunes on your computer to avoid facing system conflicts. Once everything is set, you can proceed with these steps:
Connect your iPhone to your computer using the Apple-supplied USB cable or lightning cable.
While your device is connected, launch iTunes on your computer and wait for it to detect your iPhone 13.
Your iPhone will show in the iTunes app when it's recognized. By then, just click the Device button near the top left of the iTunes window.
Then, click Summary.
To proceed with a factory reset, click the Restore button and follow the rest of the onscreen instructions.
All your iPhone settings and information will then be erased.
Once your iPhone is completely restored, you can disconnect it from iTunes. But before you do, be sure to click the Eject button to safely eject your device.
After that, try to turn your iPhone back on and see if it's already able to get past the Apple logo.
Third Fix: Recovery Mode Restore
If your iPhone still gets stuck when the Apple logo appears even after performing an iTunes reset, you can do a recovery mode restore next. Doing so will put your device in a recovery state and use iTunes to wipe and restore the system to its default configuration.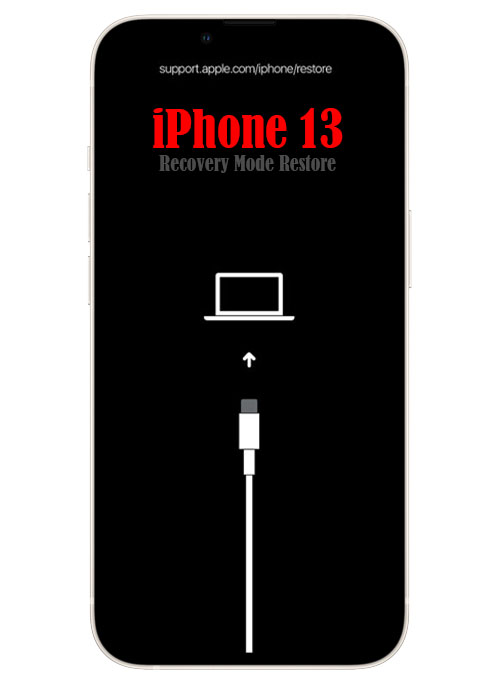 This is deemed among the advanced solutions when dealing with complex iOS issues including stuck apps and system services. But just like a factory reset, this process also wipes everything from the iPhone system, so all your downloads and saved information will be deleted. Nonetheless, this might be the only thing that's needed for your iPhone to work properly again.
Should you wish to give it a shot, then you can refer to these steps to put your iPhone 13 in recovery mode and restore the system through iTunes:
Connect your iPhone to the computer via USB/lightning cable then launch iTunes.
While your iPhone is connected, press and quickly release the Volume Up button. Then, press and quickly release the Volume Down button. Finally, press and hold the Side button until you see the Connect to iTunes screen.
When you see the Connect to iTunes screen (Recovery Mode screen), it means that you've successfully put your iPhone in recovery mode.
At this point, iTunes will prompt you with a message saying that it has detected a problem with the iPhone that requires it to be updated or restored. When you see that prompt, just click the Restore button and follow the rest of the onscreen instructions.
Just wait for iTunes to finish restoring your iPhone and then see if that solves the problem.
If restoring the iPhone in recovery mode doesn't solve the problem, then you may have to consider opting for a more advanced restore iPhone method.
Fourth Fix: DFU Mode Restore
A drastic solution to fatal system issues due to complex iOS errors is a DFU or Device Firmware Upgrade mode restore. This method is usually performed by Apple technicians when fixing a dysfunctional iPhone from a problematic update or iOS restore.
A DFU mode restore works by putting your device in a state in which it's still able to sync/communicate with iTunes without activating the bootloader.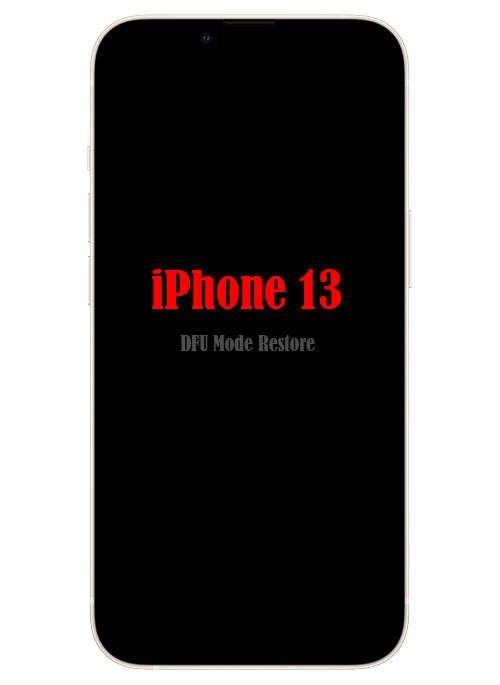 While this may be able to fix your device, you have to note that this method also results in permanent data loss as it erases everything from the system.
Should you wish to proceed and try your luck in DFU mode restore, just follow these steps:
Connect your iPhone 13 to the computer via USB/lightning cable.
Then, open iTunes on the computer.
While your iPhone is connected, press and quickly release the Volume Up button. Then, press and quickly release the Volume Down button. Finally, press and hold the Side button until nothing is shown on the screen.
When the screen goes black, press and hold the Volume Down button while holding/pressing on the Side button.
After 5 seconds, release the Side button but keep holding the Volume Down button for another 10 seconds or until your iPhone appears in iTunes or Finder.
On the iTunes pop-up window, click the OK button and then click Restore to instigate iOS restore in DFU mode.
When your iPhone screen becomes completely black, it means that it has entered DFU mode successfully. If you see any iTunes popup window or something like the Recovery mode screen, it means that you've enter Recovery mode instead. In this case, you'll have to repeat the first steps to enter DFU mode and restore iPhone in iTunes.
Important Note:
The DFU mode restore is only recommended if the phone is totally free from any sort of hardware damage.
Other Suggestions
As mentioned earlier, a faulty SIM card can also cause the iPhone to stop responding and get stuck. That said, reinstalling the SIM card may also be able to solve the problem.
Remove and reinstall SIM card
To rule out the possibility that a faulty/corrupted SIM card has prevented the iPhone from booting up and made it stuck on the Apple logo, try to reinstall your SIM card.
Before you remove the SIM card, press and hold the Side/Power button to turn your iPhone off. While it's powered off, insert the SIM ejector into the tiny hole in the SIM tray then gently push it in until the tray ejects. Remove the SIM card from the tray. Check the card for any visible signs of damage. If everything looks good, place it back into the tray in the same orientation before you remove it. Make sure the SIM card is properly seated then press the SIM tray back into the phone.
Make sure that the SIM tray is properly closed and locked. By then, try to turn your iPhone back on and see if the problem is fixed.
Best iOS Repair Tools for iPhone 13
If iTunes failed to fix the problem and your iPhone 13 remains stuck on the Apple logo, you may resort to using third-party iOS repair tools/software available.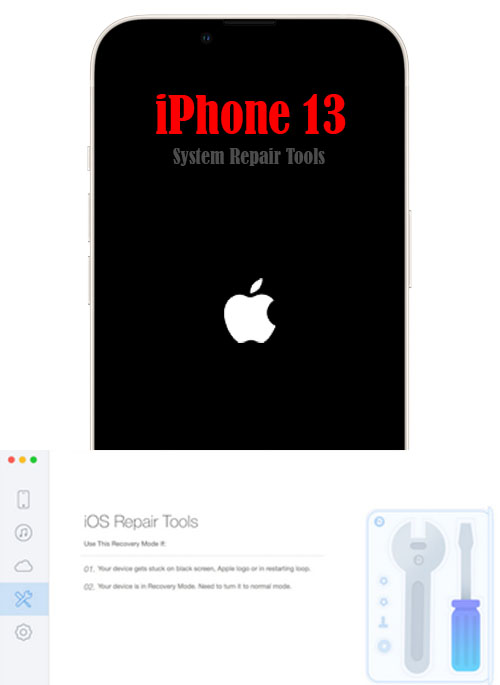 You can download any from a wide selection of tools that's compatible with your computer and iPhone 13. Among the widely used iPhone repair tools in 2022 include PhoneRescue for iOS, iMyFone, Anyfix-iOS System Recovery and Dr. Fone Repair, to name a few.
These tools can be downloaded for free or via one-time purchase on your Windows or Mac computer. Once you've got your preferred software installed, just connect your iPhone 13 to your computer via USB cable, launch the iOS repair software and then use the onscreen commands to start repairing your stuck iPhone.
Hardware Check-up/Repair
If all else fails to fix the problem, then your last option is to take your iPhone to the nearest Apple genius bar. Your device might have obtained some sort of physical or liquid damage that needs hardware repair.
Avail Warranty
If your iPhone is still covered by warranty, availing for service warranty or new iPhone replacement can be deemed among the last better options.
Contact Apple Support
You can also contact Apple support to escalate the problem and seek further assistance, especially if the Apple logo issue instigated from an iOS update. The same thing when your iPhone is stuck on the Apple screen following an iTunes restore.
Hope this helps!
Please check out our YouTube channel to view more tutorial and troubleshooting videos for popular iOS and Android devices.
You Might Also Want To Read: