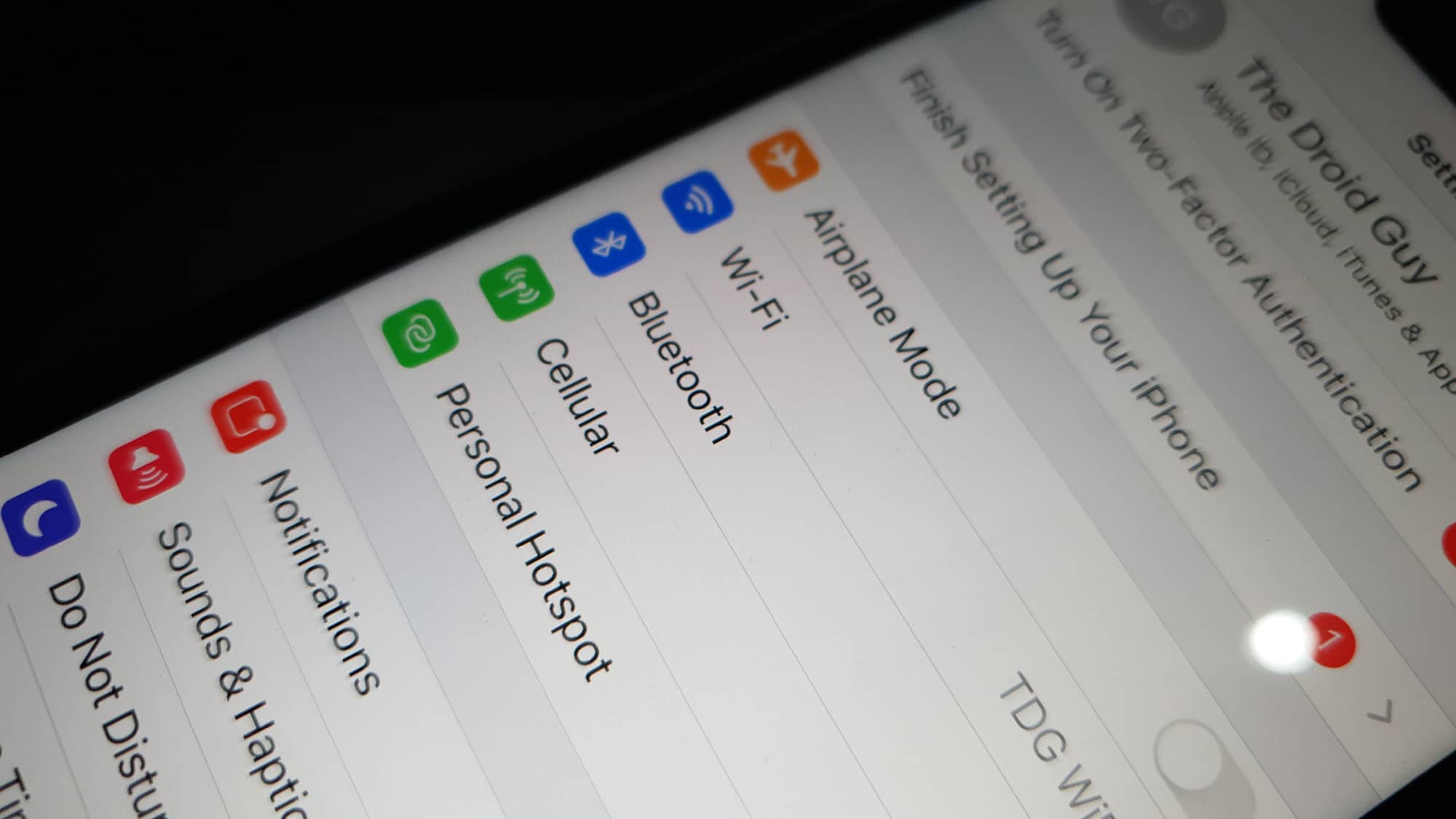 A premium smartphone like the Apple iPhone 11 should work properly without a hitch. It's because Apple has put a lot of effort in making sure that everything works as they should. But some owners have reported having experienced network problems with their devices. The most common is that the iPhone keeps losing signal and the problem reportedly started after updating to iOS 12.2.2. 
In this post, I will share with you the solutions we've been using in addressing this problem. It's not really a serious issue, so you may be able to fix it on your own by doing a few troubleshooting procedures. However, it's also possible that the problem is with the network and if that's the case, there's nothing much you can do but wait it out because that kind of problems can be fixed after a few hours. 
Before we move on to our troubleshooting, if you happen to find this post while looking for a solution to a different problem, then visit our iPhone 11 Help Guides page for we have already addressed some of the most common issues with this device. We may have already published articles that could help you fix your problem. Find issues that are similar to yours and feel free to use our solutions.
Troubleshooting Apple iPhone 11 that keeps losing signal after an update
Before troubleshooting, check your other phones and see if they're having the same problem or not. If all your devices are having an unstable signal at the moment, then this is likely a temporary issue with the network base. In that case, the service should be back to normal at any time later so all you have to do is wait. If only your iPhone 11 is experiencing signal drops, then you can go ahead and troubleshoot your device.
First solution: Restart the phone.
Phone systems and apps may tend to misbehave following a new platform installation. Problems like this are usually minor and thus easily be remedied by some tweaks. To clear out minor software errors that might have triggered the network system to glitch, performing a soft reset or restarting the phone can help. This will help refresh the phone's internal memory and clears out random glitches from the operating system. Here's how it's done:
Press and hold the

Side/Power button

and either

Volume buttons

simultaneously for a few seconds.

Release the buttons when the

Slide to Power Off

command appears and then drag the power off slider to the right.

After 30 seconds, press and hold the

Power/Side button

again until the phone reboots.
Wait for your phone to finish booting up and then re-establish network signal. If your iPhone 11 still keeps losing signal after this, then move on to the next solution. 
ALSO READ: Five Common iPhone 11 Connectivity Issues and How to Fix Them
Second solution: Toggle Airplane Mode on and off.
Another simple old trick that's been proven effective in resolving minor problems affecting wireless network services including cellular issues in iPhones is the Airplane mode toggle. It works by giving a quick restart on the phone's wireless services and thereby clears out random inconsistencies. Here's how it's done:
Go to

Settings-> Airplane Mode

menu.

Then toggle the switch to turn Airplane Mode

ON

. Doing so will disable the phone's wireless radios including Wi-Fi and Bluetooth connections.

Restart or soft reset your iPhone 11 while Airplane Mode is enabled.

After the phone reboots, head back to

Settings-> Airplane mode

menu and then tap the switch again to turn Airplane mode

OFF

. 
You may need to re-enable wireless features of your phone including Wi-Fi, Bluetooth, or Cellular Data in order to use them again. If your iPhone still keeps losing signal after this, then try the next solution. 
ALSO READ: Five Common iPhone 11 Connectivity Issues and How to Fix Them
Third solution: Update carrier settings on the phone.
Network-related problems in iPhones including post-update bugs can also be remedied by installing a new carrier update. Like Apple, carriers also push regular updates to ensure optimum network functionalities on their every device. Some carrier updates are mandatory or automatically implemented while others are not. To check for new carrier update available for your iPhone 11, simply follow these steps:
Tap

Settings

from the Home screen.

Select

General

.

Tap

About

.
Stay on this page for a few moments. If a new carrier update is available, it will show up on the Carrier field. Just follow the onscreen instructions to download and install new carrier update for your iPhone 11.
After installing carried settings update, restart your iPhone to apply the recent changes to your carrier settings and to refresh the phone's network services. If it still keeps losing signal, then the next solution might work for you. 
ALSO READ: How to fix an iPhone 11 with cellular data that's not working
Fourth solution: Reset network settings to fix iPhone that keeps losing signal
400;">Network-related issues in general are often resolved by performing a network reset on the phone. This may be important if the new iOS update automatically overrides your current network settings and eventually resulted in some conflicts. While this reset won't affect the internal data of your phone, it's recommended to take note of your Wi-Fi network credentials (SSID and password) because you will need to set up your wireless network again after the reset. Then proceed to these steps whenever you're ready:
From your Home screen, tap on

Settings

.

Select

General

.

Scroll down to and then tap on

Reset

.

Select the option to

Reset network settings.

This will delete saved Wi-Fi networks, Bluetooth devices, APNs, and other network-related information on the phone.

If prompted, enter your passcode then follow the onscreen instructions to confirm network settings reset.
The phone should reboot by itself when the reset is finished and then loads the default network options. After booting up completely, you can re-enable the network features that you want to use on your phone including Wi-Fi and Cellular services.
Fifth solution: Remove and reinstall the SIM card.
If none of the prior methods worked, then you can take a chance in reinstalling the SIM card on your phone. This trick often helps clear out random issues affecting SIM-related services on the phone. Just be careful not to damage the phone though. If you're willing to proceed, then simply refer to these steps:
Turn off the phone completely. This is recommended to prevent damaging the phone.

While the phone is turned off, insert the SIM eject tool into the provided slot on the SIM card tray.

Gently push the tool until the tray ejects.

Pull the tray and remove the SIM card from the slot.

Check the SIM card for any visible signs of damage like liquid traces and scratches. If everything looks fine, place the SIM card back into the slot in the same position or orientation before you removed it.

After securing the SIM card in place, push the tray back into the phone then lock it in place.

When the tray is reinserted and secured, turn the phone back on.
Wait for it to establish network signal and see if the problem is solved. If the phone is still losing signal, then consider other options.
Connect with us
We are committed to helping our readers fix the problems with their phones as well as learn how to properly use their devices. So, if you have other issues, you may visit our Help Guides page so you can check by yourself the articles we've already published that contain solutions to common problems. Also, we do create videos to demonstrate how things are done on your phone. Visit our Youtube Channel and please subscribe to it. Thanks.