This post will walk you through putting a Samsung Galaxy smartphone in lockdown mode. Here's a quick guide to activate lockdown mode on Samsung Galaxy A73 5g.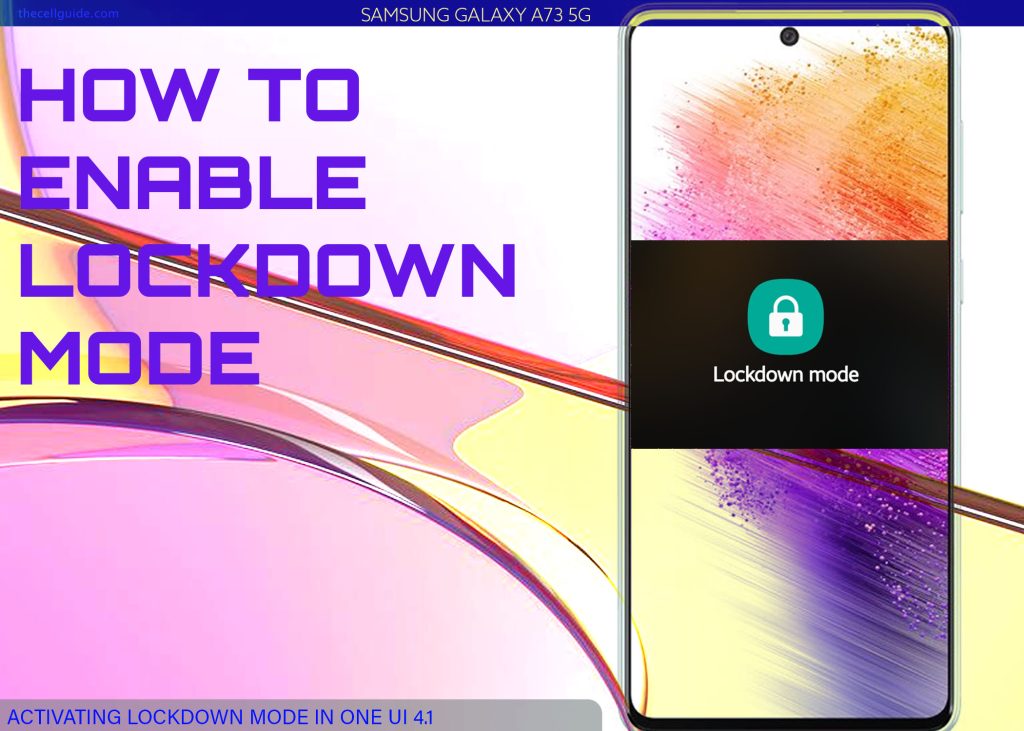 There may be some instances where your phone's biometric security is breached and your fingerprint or face unlock gets copied, if not, voided. As a result, someone would be able to unlock your device without your consent.
To prevent this from happening, Samsung integrates an augmented security feature on recent Galaxy smartphones including the Galaxy A series devices running on Android 12 with One UI 4 or later OS versions.
Read on to learn more about this security feature and how to use it on your Samsung phone.
What is Lockdown Mode in Samsung phones?
With the constant updates and system enhancements, newer Samsung phones are now equipped with a number of advanced useful features including a special tool for emergency situations. Such a feature is called Lockdown mode.
When enabled, Lockdown mode augments security as it locks the device when activated. Unlike the typical lock, Lockdown mode will disable biometrics security such as fingerprint and face recognition, leaving only a passcode or PIN as the means to unlock the phone.
Activating lockdown mode on Samsung phones also requires changing a few settings on the device.
Steps to Activate Lockdown Mode on Samsung Galaxy A73 5g
Since the lockdown option is disabled by default, it doesn't show up on the Power options menu. This denotes the need for you to turn it on beforehand.
Here's how to enable the lockdown feature on the Galaxy A73 5g smartphone:
Step 1: Open the Settings app to get started. Just tap the Gear icon from the Home or Apps screen.
Alternatively, you can access the Settings shortcut control through the Quick panel.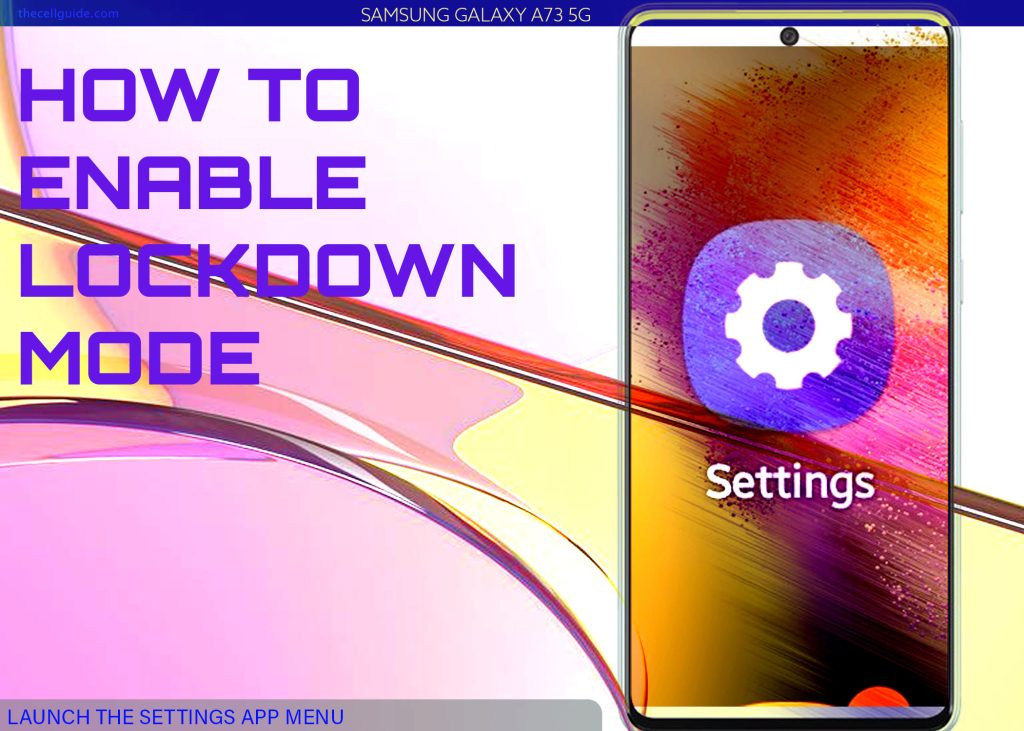 Step 2: While in the main settings menu, tap Lock screen. Doing so opens another menu with the in-built lock screen features and options you can manage and customize.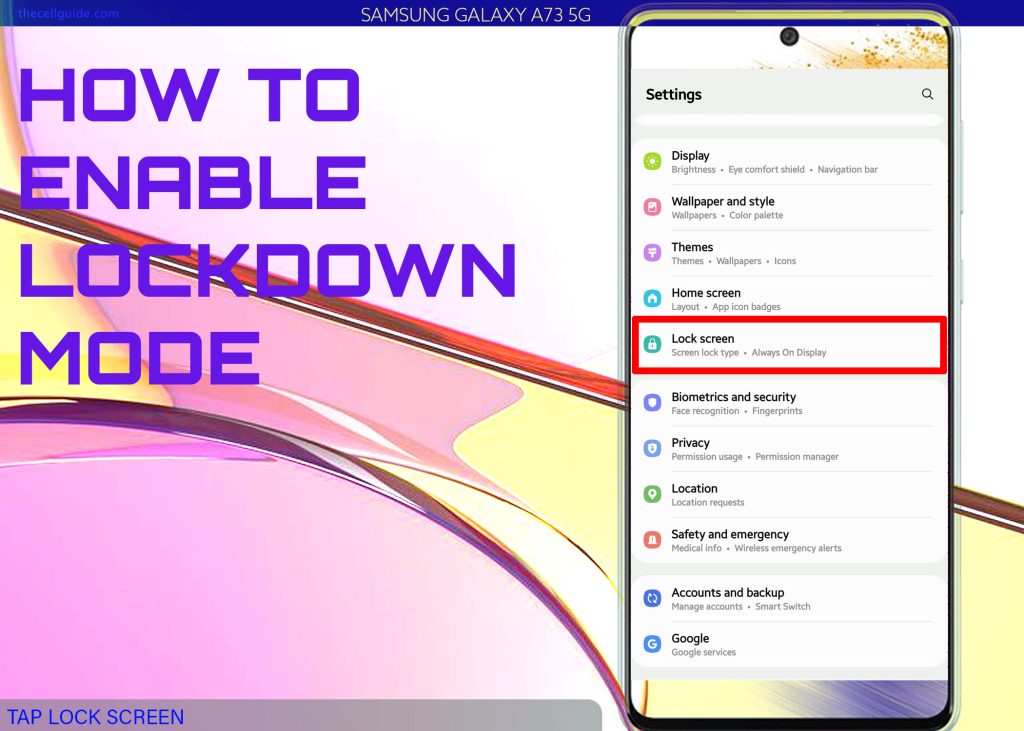 Step 3: Find and then tap Secure lock settings to proceed. Another menu will launch with relevant options.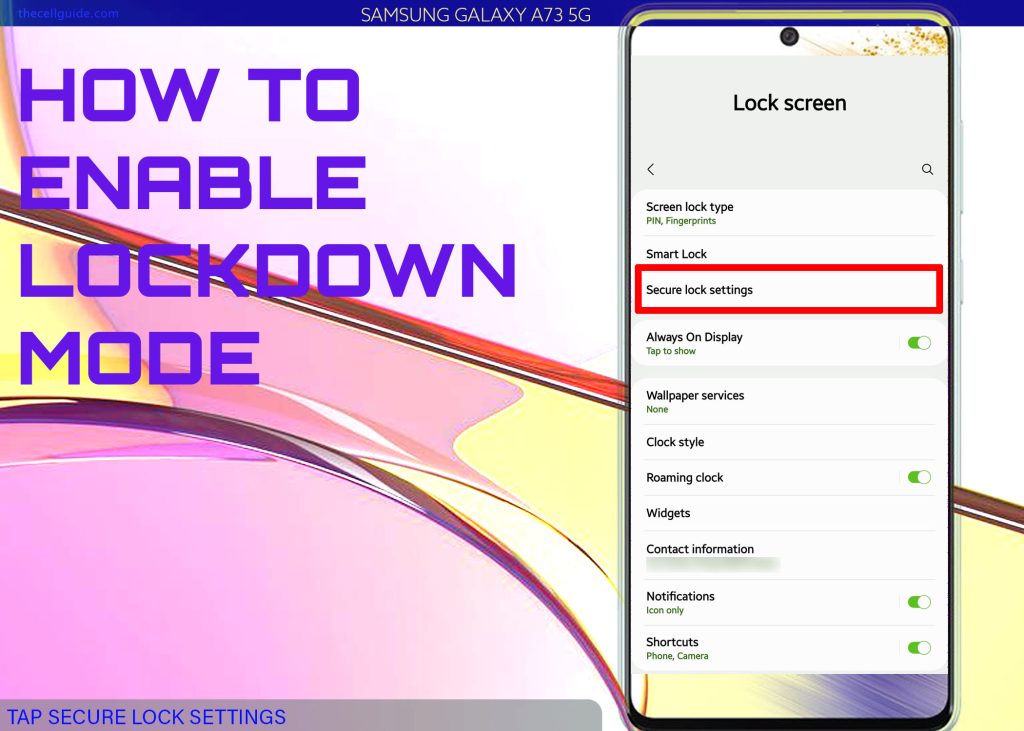 If prompted, enter your PIN, pattern or passcode to proceed.
Step 4: Then, turn on the switch next to Show lockdown. Doing so unlocks the lockdown mode control on the power menu.
Tapping on this button will turn off Smart Lock, biometrics unlock, and notifications on the lock screen of your phone.
Step 5: After turning on the Show lockdown option, press the Side/Power key to access the Power menu. There, you should see the Lockdown mode added among other default options.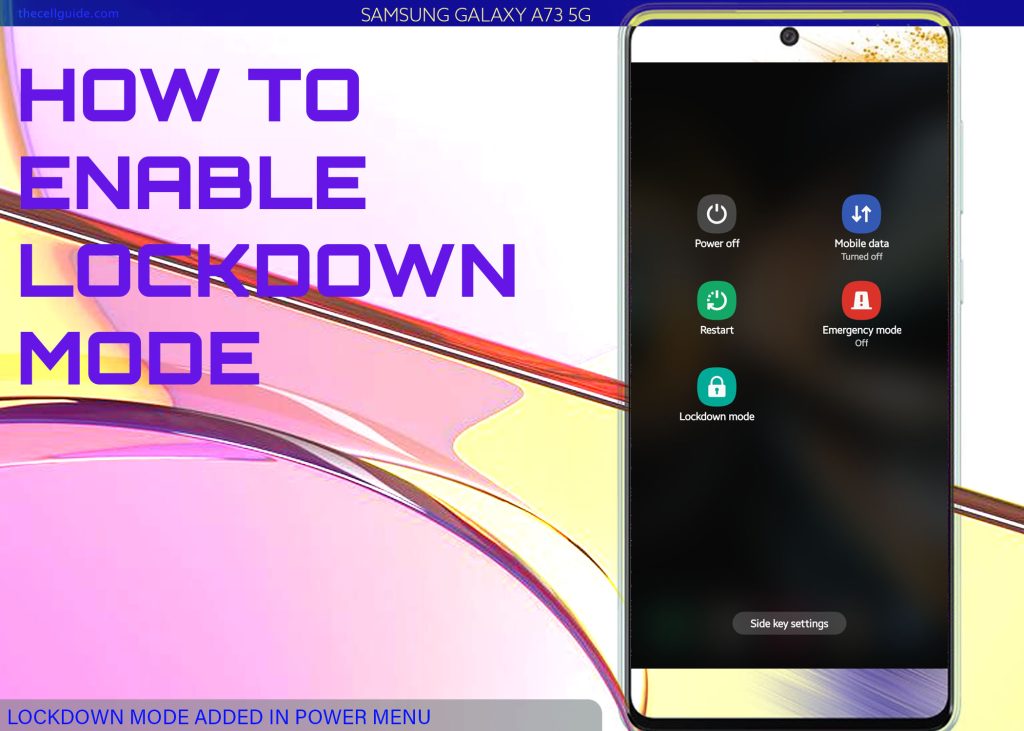 Step 6: To activate the feature, just tap the Lockdown option from the Power menu.
After enabling lockdown mode, your phone will then automatically lock and disable fingerprint and face unlock.
To unlock the device, you will need to enter your PIN or passcode to regain access to the Home screen and every app, content, and files you've got in the same.
Once you unlock your phone with your PIN or passcode, lockdown mode will turn off and everything in the system goes back to normal.
To disable the lockdown mode feature, just repeat the same steps to head back to the lock screen settings menu and then toggle to turn the Show lockdown switch OFF again. That will remove the Lockdown mode option from the Power menu.
What's the difference between Lockdown mode in Android and iOS?
Apple also embeds a Lockdown mode feature on their iOS 16 devices including iPhones and iPads.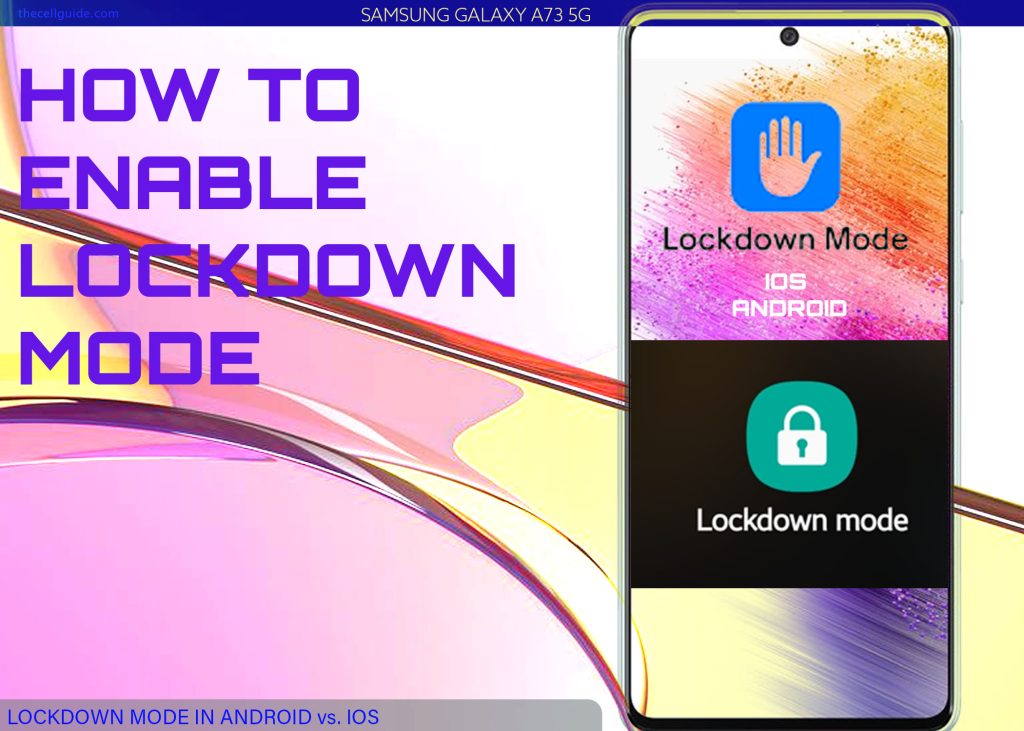 The Lockdown mode in iOS devices however differs from the one embedded in Android devices like Samsung Galaxy phones and Google Pixel phones.
Apple's lockdown mode is more focused on augmenting the device's cybersecurity while Samsung's lockdown mode focuses more on the device's physical access.
The one common thing they've got is that both features are designed to prevent any authorized access and protect critical information saved on the phone.
Important Note:
Never attempt to enable Lockdown mode on your phone if you forgot the PIN or passcode.
Otherwise, your device may end up being completely locked out. Should that happens, the only way to unlock it is to wipe it clean via Android recovery. This means deleting everything you've added in the system including downloaded apps, saved contacts, custom settings, photos, videos and other added contents.
Hope this helps!
Please check out our YouTube channelto view more tutorial and troubleshooting videos for popular iOS and Android devices.
You Might Also Want To Read: